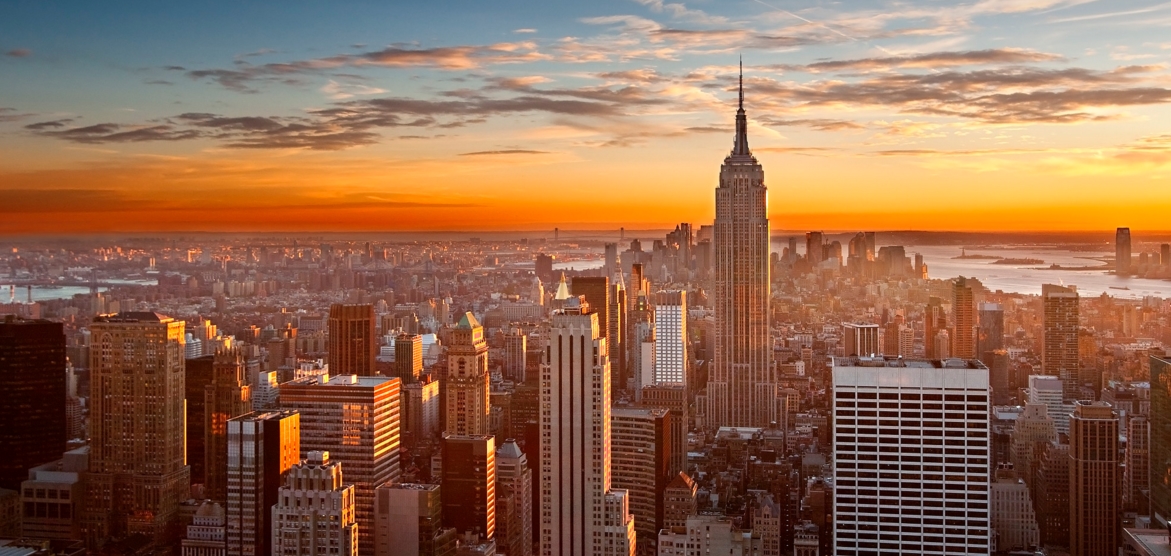 New York City is the city that never sleeps. There are a number of wonderful things about it that make it unlike any other city in the world. Like any other place, there's the good and the not-so-glamorous. For some people, however, it's more than just a city. It's a place unlike any other—the place that they most want to call home.
What to Love About NYC
New York City has a relentless pace. It never slows down. There's always something going on, and everyone is always pushing to the next level. Everyone in New York City has an attitude of, "There's nothing I can't do." Native New Yorkers take on the world with attitude and motivation, determined to achieve their dreams—and New York City is the best place in the world to accomplish exactly that. There's fuel here for the biggest dreams in the world and people who will give their all to go out and meet them.
The food, oh, the food! New York City has food that you won't be able to find anywhere else in the world. It's an amazing array of flavors, both those that are unique to the city and those that come from all over the world.
Everything you've ever needed is right here, all in one place. You can walk anywhere. There's no need to ever leave the city when endless job opportunities, the chance to shop till you drop, and the best travel hub in the country are all right outside your back door.
New York City has a little bit of everything. You don't have to travel if you don't want to, because within the space of a few miles, you can see every facet of society. The sights and sounds of the city are amazing. It has everything from cobblestones to skyscrapers, from subways to delis: all the culture you could ask for tucked into one amazing location. This image is a typical NYC subway scene of multi-culturalism. New York City could very easily be the capital of the world.
There are amazing attractions in New York City that can't be found anywhere else in the world. From the Statue of Liberty to the Empire State Building, from the Freedom Tower to Times Square, New York City offers incredible monuments and attractions. So much of the nation's history is contained within this city that it would take weeks to see it all and even longer to explore it to its fullest extent.
The city offers a number of casual attractions, too. New York's outdoor concerts are amazing, and every band that matters comes to the city on tour at some point or another. It's a cultural hub that attracts the best and the brightest, and you never have to worry that your favorite band will choose to skip it on their next tour. Even the bars are something special: New York's bars completely outclass even London's pubs.
The best part of New York City, however, is that it's gritty. Its inhabitants develop tough edges to their personas. They learn early to deal with the hard realities of life, to face people the way they really are, and to avoid sugar-coating the world. There's nothing soft or sweet about New York, and that's exactly the way the people who love it most like it.
What to Hate About NYC
There's a lot of crime in the city. Police crack down hard, and they don't cut the citizens any slack. Traffic tickets are easier to get in New York than they are in almost any other city, cautions Zev Goldstein, a NY traffic attorney, and the penalties are harsh.
New York is loud. There are people everywhere. They're always talking and there's always something going on. People are often aggressive, rude, and easily annoyed. They don't apologize for anything, and they often have inflated egos. There are subway performers, people asking for signatures for their petitions, and many other distractions and nuisances everywhere.
The biggest drawback to living in New York is that it costs a fortune to live there. Living expenses are high. For people who don't have money, it's a terrible place to be. Everything costs something, and it's hard to get through the day, much less the week, when money runs a little bit short.
It isn't the cleanest city in the world. Garbage lines the streets, and it often smells awful. Yuppie scum is also all too common. The weather, too, can be problematic: it's too hot in the summer and too cold in the winter, when streets quickly grow icy. If you've suffered an injury from a slip and fall accident, a premises liability lawyer buffalo ny might be able to help you get compensation for your injury.
None of these negatives, however, come anywhere close to outweighing all the positives associated with New York. It's a wonderful city that is well worth everything that goes along with it. People who are lucky enough to live in New York City agree: it's the most amazing city in the world!