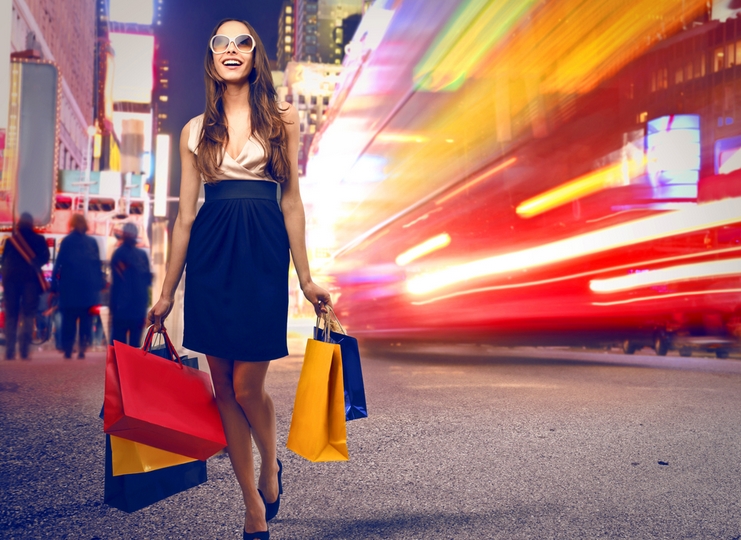 One of the best things about the UK, both for residents and tourists alike, is the quality and variety of shops and markets. From independent boutiques to popular chain stores and from hidden away markets to expansive shopping centres, the UK is a prime destination for shopaholics. These are just some of the places to check out for a great shopping experience.
Manchester's Trafford Centre.
The Trafford Centre is Britain's largest indoor shopping centre and home to over 200 shops, a 20 screen cinema and a massive food court. It also hosts regular events and pop-ups. 
 Birmingham.
Birmingham might not be one of the most popular cities in the UK to visit, but its redeeming feature is the Bullring, an expansive shopping centre built on the site of an important medieval market in 2003. It looks absolutely stunning from the outside and has several levels of shops to explore.
 Cambridge.
As well as popular high street stores, Cambridge has a daily market full of local traders, independent boutiques and the All Saint's Garden Art and Craft market on Saturdays. You can explore its cobbled streets whilst finding some amazing artisanal foods and picking up fantastic bargains.
 Bicester village.
Bicester Village in Oxfordshire has dozens of designer outlet stores so you can snap up some luxuries at a lower price, in fact their Mulberry Store offers 50% off normal retail prices. It can get extremely busy so try to visit during quieter times of the year.
 Oxford Street.
London is full of shopping hotspots with Oxford Street being one of the most popular, especially if you are a fan of high street brands. It's a mile and a half stretch with over 300 shops including many high street flagship stores and international brands. It is also home to the country's most famous Christmas lights.
 Tunbridge Wells.
Tunbridge Wells in Kent has a vast selection of independent and chain stores both in its large shopping centre and outside. If you fancy a break whilst shopping, you must check out their local Wetherspoons which was once a cinema.
 Bluewater.
Just outside of Dartford, the Bluewater Shopping centre is like a shopping village. As well as the vast selection of shops, it has a wide selection of restaurants, cafes and coffee shops, a cinema and children's play areas, so it's a great place to go with the whole family. As it is located out of town in its own dedicated space, there is plenty of parking both inside and out and many of the buses in the area go directly there.
 Kingston-upon-Thames.
If you are even in Surrey at Christmas time, you must visit The Bentalls Centre to catch their famous singing bears, the theme of outfit and song list changes every year! Kingston is home to hundreds of high street shops both inside and outside its shopping centre as well as hidden gems around its market square and it has a daily market where you can buy artisanal cheeses, world food and handmade items.
It might not be the cheapest day out, but you can find some real bargains and one-of-a-kind items when you treat yourself to a shopping trip in the UK.