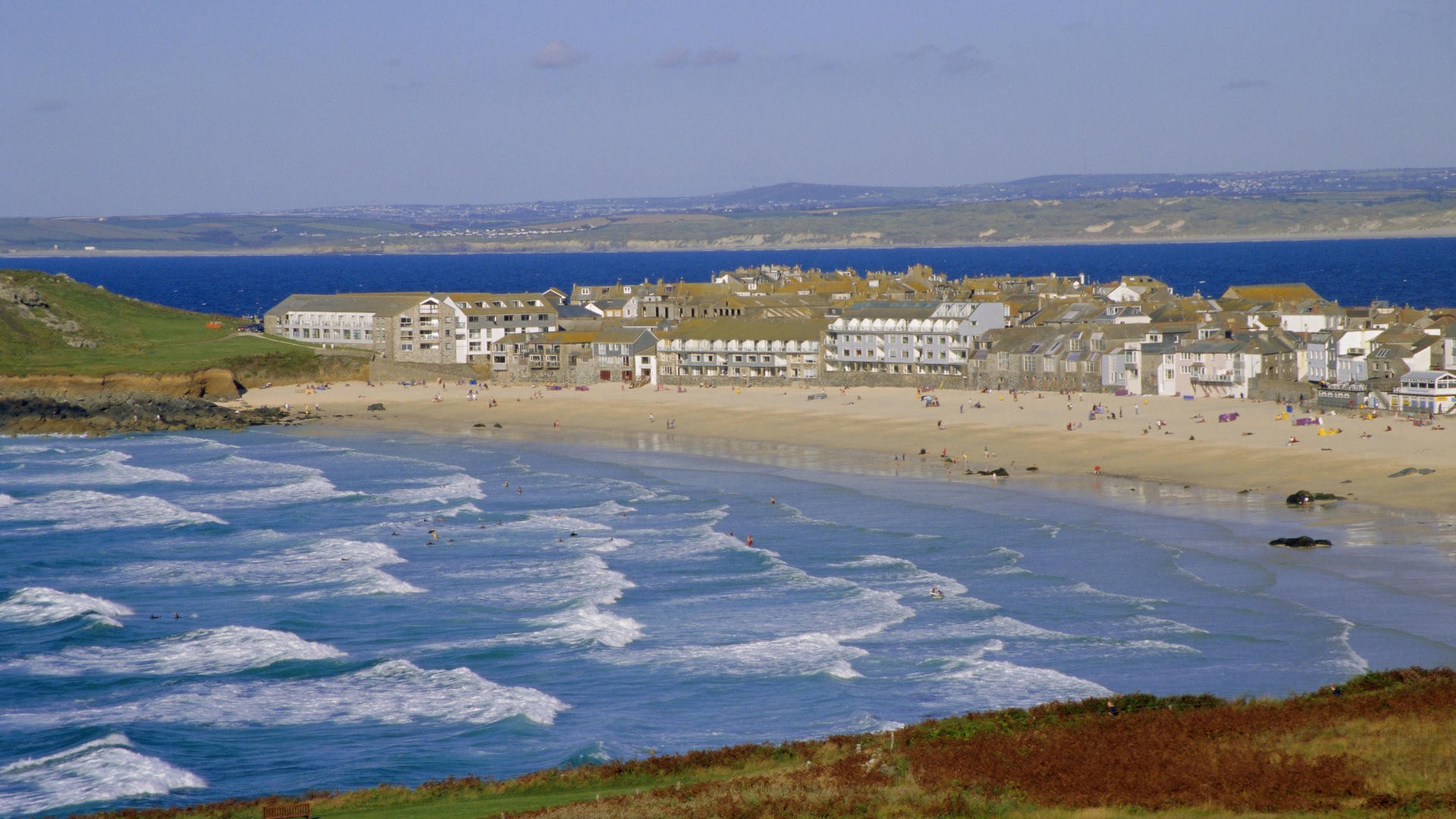 Come rain or shine Cornwall is the perfect holiday destination no matter what time of year.  Lowenna Pascoe from Country View Cottages offers an insight into the 'must see and do' experiences in this wonderful county.
Whether you're making sand castles down the beach or storm watching with a hot chocolate, there is always plenty to be getting on with. Here are our favourite must see and do's to make sure you fit the best bits in first!
Trip to the beach
Of course, we all know the first thing that springs to mind when visiting Cornwall is the stunning beaches and let's face it, Cornwall has no shortage of them. With hundreds to choose from and more than 200 miles of coastline, here are a couple of our favourites that are definitely worth a visit.
Sennen also known as Whitsand bay on the west coast is a charming fishing cove with beautiful soft sand, consistent surf and excellent for swimming. If you take a visit here, Lands End is just around the corner, boasting some of Cornwall's most breathtaking scenery, a popular attraction for the locals as well as holiday makers.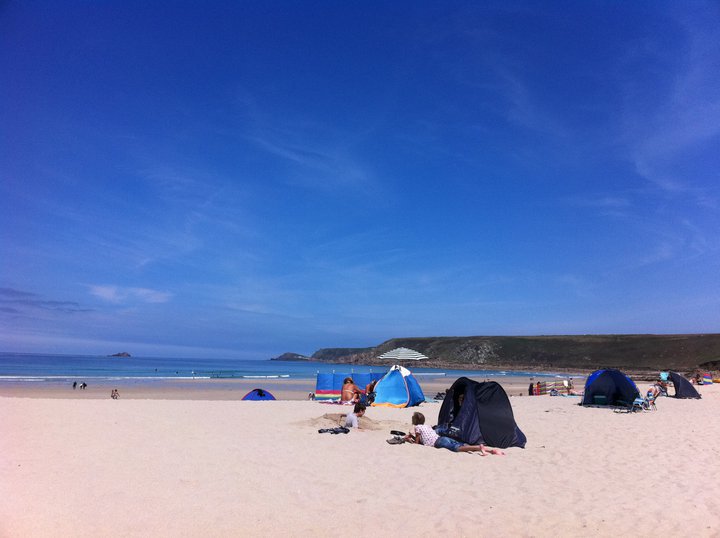 Image credit Late Lettings
Bring the whole family, including the four legged kind and take a visit to Crantock beach (near Newquay). Not only is this beach dog friendly all year round, but its shallow streams and sun sheltered sand dunes make it perfect for young families looking for a dog friendly break.
We're going to the zoo zoo zoo
If you feel like taking a walk on the wild side then Newquay Zoo is the spot for you. Recently voted by Visit Britain as one of the top 10 zoos in the country, you can visit the cool mob of meerkats, friendly penguins and brave the loud roars of Newquay's lion! For the little ones the day gets even better with fun activity trails, animal face painting and of course getting lost in its famous dragon maze.
Eat a proper Cornish pasty
Making my mouth water as I'm sat writing this, the Cornish pasty has to be at the top of everyone's food list when in Cornwall. Popular bakeries like Rowes and Presto Pasty can be found in most towns, but locals would argue that if you're going to try one it has to be from Crantock Bakery or Morris Pasties (found in Newquay). If the delicious traditional steak pasty doesn't tickle your taste buds then a spicy chicken one certainly will.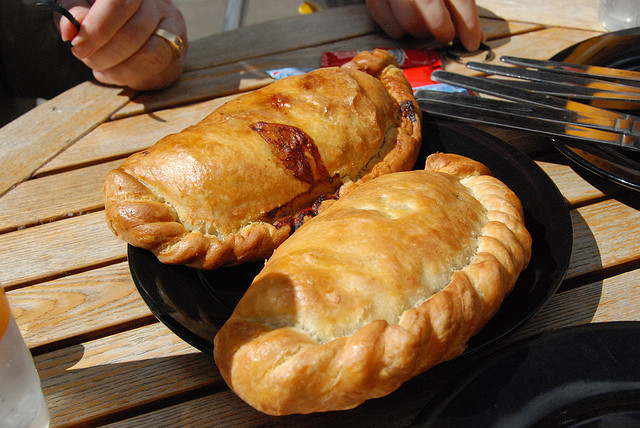 Image by Pete Lee
Visit the Eden Project
There is nothing else like the Eden Project with its popular music festivals, fun activities and the largest indoor rainforest in the world. Offering something for everyone, a visit here will most definitely be a memorable one.  If you arrive before March 3rd, then you will be lucky enough to take a skate on the winter wonderland ice rink with penguin skating aids so even the little ones can have a go.
The Minack Theatre
The Minack Theatre is Cornwall's world famous open-air theatre. The abundance of fabulous shows are just as unique as the beautiful location it sits in. With tickets for the summer shows already available now, make sure you book up quickly as they tend to sell like hot cakes!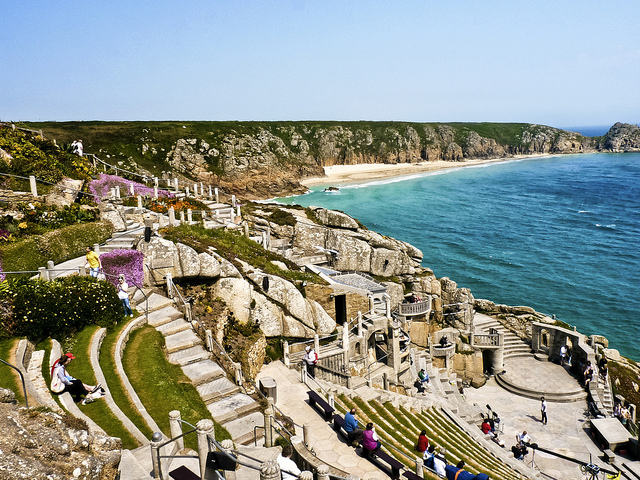 Image by Delboy Essex
Shop until you drop
A visit to Padstow or St Ives with its picturesque surroundings and quirky shops are just waiting to be explored. If you have promised to return home with some Cornish goodies for friends, then you will be far from disappointed in these two towns.
The Camel Trail
See Cornwall at its best on two wheels or by foot if you prefer. The Camel trail follows an old rail track that links the towns of Padstow, Wadebridge and Bodmin. Here you can rent bikes to tackle parts (or all!) of the 18 mile trail.
Places to eat
After a long and fun day out you will be spoilt for choice on where to eat in Cornwall this year. Whether it's local seafood, traditional pub grub, Chinese, Indian or Italian, they have it all! To help you out a little, check out these ones first: Lewinnick Lodge, The Blue Bar, Number 6, Gylly Beach Cafe and Senor Dicks.
Well there you have it, some great must see and do's to get you started on your holiday to Cornwall. Don't stop here though; there are plenty more fantastic things to make your trip one to remember.