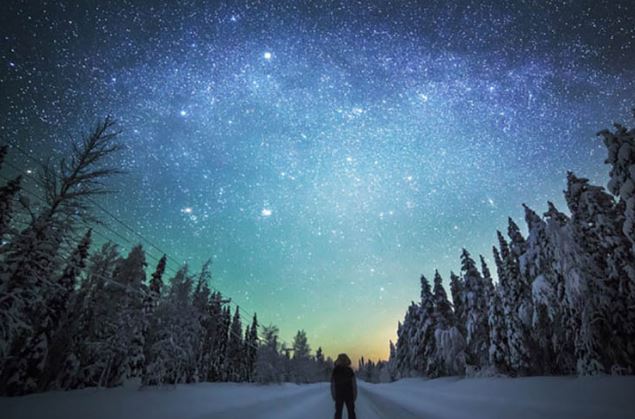 Finnish photographer Tiina Törmänen captures the incredible, remote beauty of the remote wilderness in stunning Arctic photos where human contact is rare and the sky looms huge and distant. Perhaps you can relate – if the chaos of the 'real world,' hustle and bustle, constant go, go, go, makes you feel trapped and you've just got to get away, but can't, these photos may help you escape, if only for a little while.
In this project entitled "Wanderer," the landscape photographer recently ventured into the cold, vast, emptiness of the Arctic Lapland wilderness deep in the north of Finland. The night-time self-portraits reveal the vast wintry landscapes and the amazing skies above, with the lack of light pollution allowing viewers to experience the magnificent auroras and stars of the night sky.
Törmänen's shots capture the wild, but fragile, beauty of the region as well as the immense sense of solitude the place brings.
Jonathan McMahon of Artnois.com describes the work of this lone wanderer: "Tiina is Finnish landscape photographer, who's built up a reputation off of hard work and a keen eye. Compromising of shots with a delicate touch, one of finding a scene in her often harsh surroundings, she's definitely not afraid to battle a little cold to get a great photo, in effect capturing moments with mesmerizing prowess that others dream to see."