Blackpool has been firmly established as the UK's leading coastal resort for decades, and continues to pull in millions of visitors every year. While the Lancashiretown's long, sandy beaches are a huge part of its appeal, a wide variety of other activities are on offer to keep both adults and kids entertained. Like all holiday destinations in the country, weather conditions can be extremely variable, but whatever it's like outside you'll find plenty to do at any of the 5 top attractions listed below.
5. Blackpool Zoo
A zoo is probably not the first thing you would expect to find in a seaside town. Blackpool's, though, has gradually developed since its 1972 debut into one of the best in the UK. Spread across a 32-acre area, it houses more than 1,500 animals and a range of other attractions.
Some of the most popular species on show include orangutans, lions, giraffes and rattlesnakes. The "Amazonia" area contains a variety of monkeys, birds and other South American creatures, while the recently-opened penguin and sea lion enclosures draw in large crowds.
Other activities on offer include a walk-through "Dinosaur Safari", which is home to 32 life-size models of prehistoric beasts. A miniature railway also operates in the zoo, and can be experienced for a small up-charge.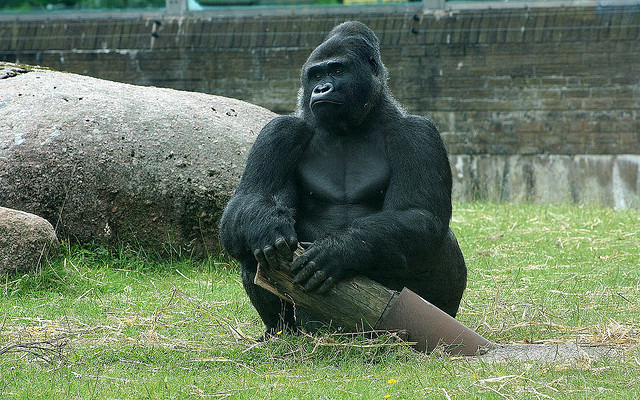 Don't miss: The Western Lowland Gorillas, a highly endangered species and one of mankind's closest relatives.
4. Madame Tussaud's Blackpool
The success of Madame Tussaud's famous waxwork museum inLondoninspired the creation of similar attractions all over the world. This includes several established by Madame Tussaud's great-grandson, Louis Tussaud, who set up his first museum inBlackpool. Having fallen upon hard times, the museum was acquired by the town's council in 2010 and is now operated by the current owner of the Madame Tussaud's brand, Merlin Entertainments Group. It reopened in a much-improved format in March 2011.
The idea of looking at static models of famous celebrities and historical figures can seem a little dull, but Madame Tussaud's has become masterful at creating an enhanced experience around the waxworks. In Blackpool, this includes a locker room populated with famous football (soccer) stars, a murder mystery section based around popular TV crime dramas and a recreation of the Rovers Return, housing several figures from the Coronation Street soap opera.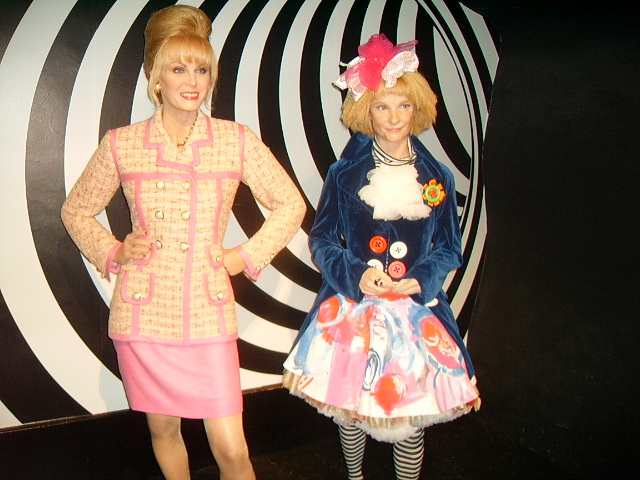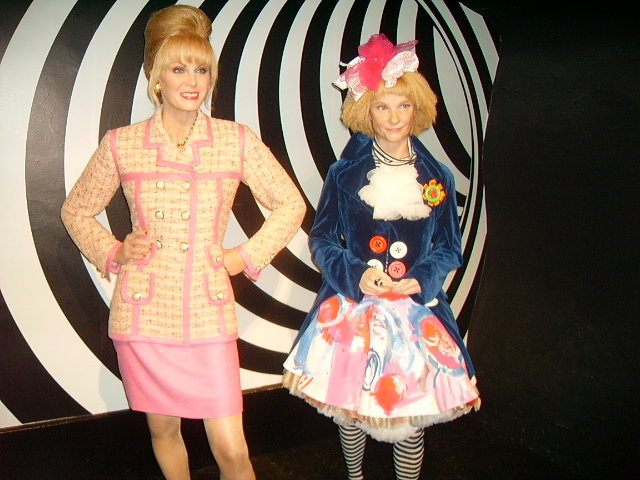 Don't miss: The Authentic History exhibit, which explains how Madame Tussaud's artists go about creating the lifelike waxwork figures that populate its museums.
3. Sandcastle Water Park
TheUKisn't exactly renowned for its water parks, with the country's freezing cold winters and often-rainy summers rendering outdoor water slides largely infeasible.Blackpool's Sandcastle, though, is housed entirely indoors, and is among the best aquatic attractions around.
The park is home to 5 large water slides, in addition to a variety of smaller slides. A "lazy river" allows guests to float around in inner tubes, while a mock pirate ship and aCaribbeantreehouse complement its selection of swimming pools.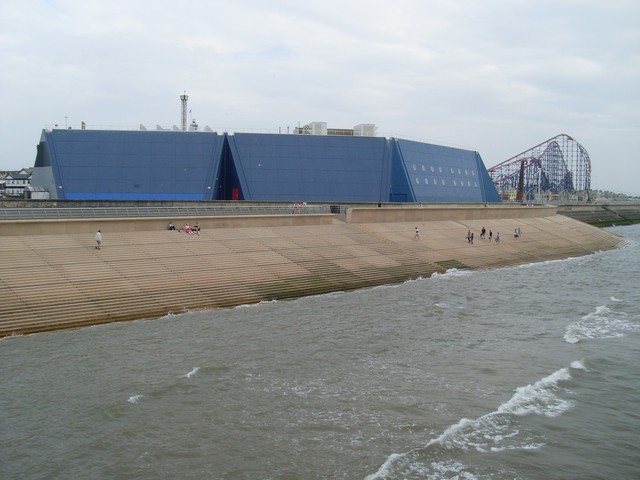 Don't miss: The Master Blaster, which was the first water slide in the world to feature an uphill section, and remains the longest indoor slide.
2. Blackpool Tower
In 1889, Blackpool Mayor John Bickerstaffe visited the Great Paris Exhibition, where he viewed theEiffelTower. Suitably impressed, he came straight back and set about commissioningBlackpool's own version. Eventually opened in 1894,BlackpoolTowerdoes indeed bear a striking resemblance to its French predecessor, although it sits on a carefully-concealed base rather than being freestanding.
Like Madame Tussaud'sBlackpool, the attraction has been operated by Merlin Entertainments Group since the end of the 2010 season. TheUK's largest theme park operator has set about revitalising the struggling landmark, installing a version of its Dungeons walkthrough horror exhibits and upgrading the tower's top section to become the Blackpool Tower Eye. This features a glass floor, enabling visitors to look straight down from a height of over 380 feet.
Lower down, at the base of the tower, lies the Blackpool Tower Circus. Having operated every season since the tower opened, the circus remains one of the popular shows in town. Look out for the spectacular Dancing Fountain finale, when the circus ring is lowered into a 42,000 gallon pool of water.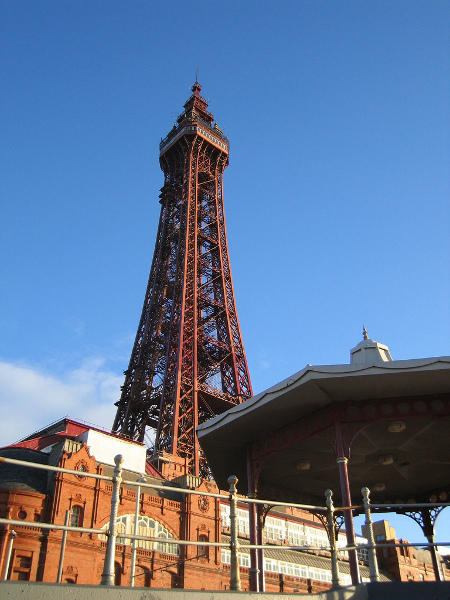 Don't miss: The famous Tower Ballroom, which frequently hosts ballroom dancing nights. Its iconic crystal chandeliers are one of the Tower's most enduring features.
1. Blackpool Pleasure Beach
One of Blackpool's oldest attractions,BlackpoolPleasureBeachfirst opened in 1896 and was one of a number of seaside amusement parks to spring up around theUK. Many of these have since closed, forced out of business by the rise in cheap package holidays to warmer climes.
BlackpoolPleasureBeach, though, remains one of the country's best-attended amusement parks. The park's owners have continued to invest in major new rides and shows, including the debut of the £10 millionNickelodeonLandin 2010. The park's line-up includes the tallest roller coaster in theUK(the Pepsi Max Big One), the world's first inverted coaster to be built entirely over water (Infusion) and a stunning water ride based around Viking mythology (Valhalla).
In addition to its impressive roster of modern attractions, the park remains home to a variety of classic rides from years gone by. This includes the RiverCavesdark ride (the inspiration for Disney's Pirates of the Caribbean), wooden coasters The Big Dipper and the Grand National, and the 1934 Pleasure Beach Express miniature railway. Best of all, visiting needn't break the bank as a variety of Blackpool Pleasure Beach 2-for-1 vouchers are made available each year.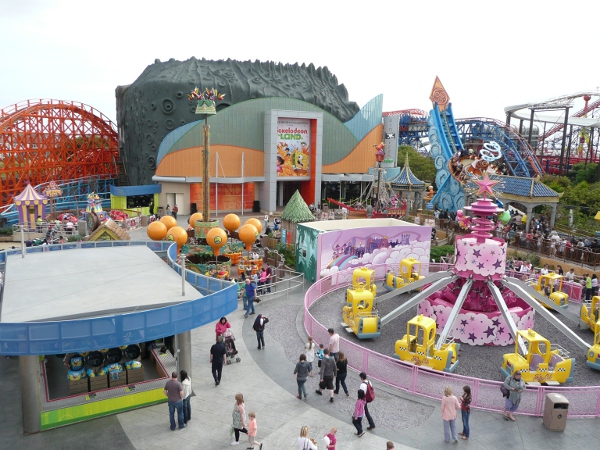 Don't miss: The Flying Machines attraction, built in 1904, remains as impressive today as it was on its opening day. Guests sit in rocket vehicles that spin in a wide arc, providing an impressive visual spectacle at the park's entrance.
Still looking for more?
Blackpoolis home to a wide variety of other attractions, including the historical Grand Theatre and the seasonal Blackpool Illuminations display. Don't forget, of course, that the town's beaches are also some of the best in theUK. Whatever your preferences, you'll find something on offer in a town that is working hard to re-establish itself at the top of theUK's tourism market.
Nick Sim is a travel writer based in Ipswich, England. He covers all the latest developments from theme parks all over the world on his own site, Theme Park Tourist.