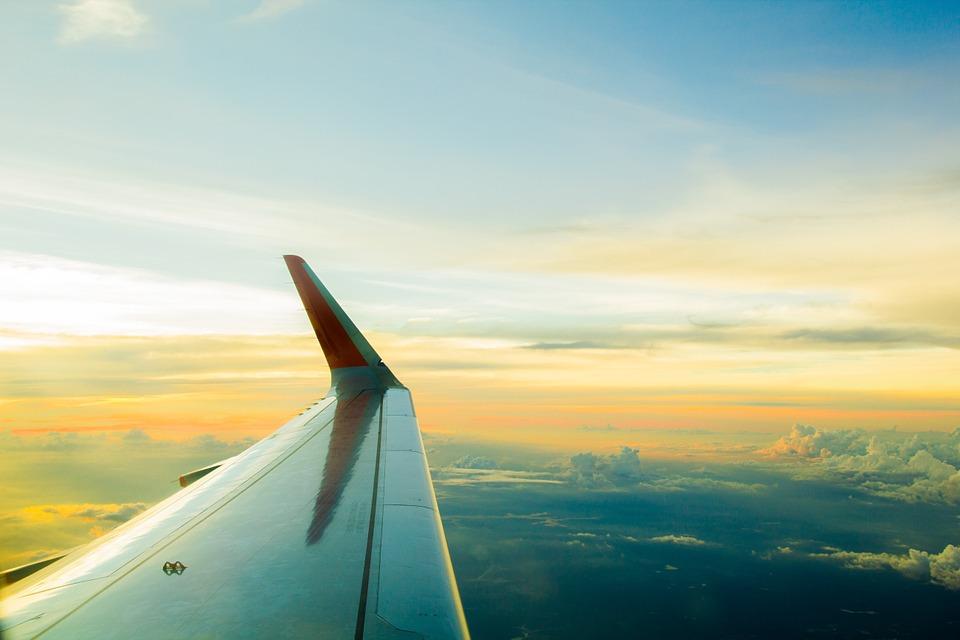 If you aren't a regular long-haul flight traveler, everything about traveling to a distant country can be nerve-racking. Regardless of whether you are on a business trip, attending a wedding, or going on a holiday, long-distance air travel can leave you tired and disoriented for days, especially if you haven't planned your trip well.
The inconveniences of traveling for long hours on an airplane can ruin your entire trip. However, a little planning can go a long way in making your air travel relaxing and enjoyable check out this blog for more information about it.
Here are six things you must consider when traveling on a long-haul flight, to make your journey comfortable and pleasant.
1) Choose the Airline Connection Wisely
When traveling to a distant destination, it may not always be possible for you to get a direct flight. On occasion, you may find flight options that take you through the airports of other foreign countries before transferring you to another flight that proceeds to your final destination.
In such cases, clearing the customs and the security checks, carrying the heavy bags, and moving to a different terminal can consume a considerable amount of your time and energy.
Consequently, when planning your travel, don't go by the airline fares alone. Airlines offer connections based on computer-imposed timeframes that may or may not work for you. Moreover, when choosing multiple flights, you need to factor in time for flight delays and long queues at the airport customs and the security counter.
If you are traveling on a single long-haul flight to your destination, choose an airline that offers you the best food, comfortable seats, and in-flight entertainment.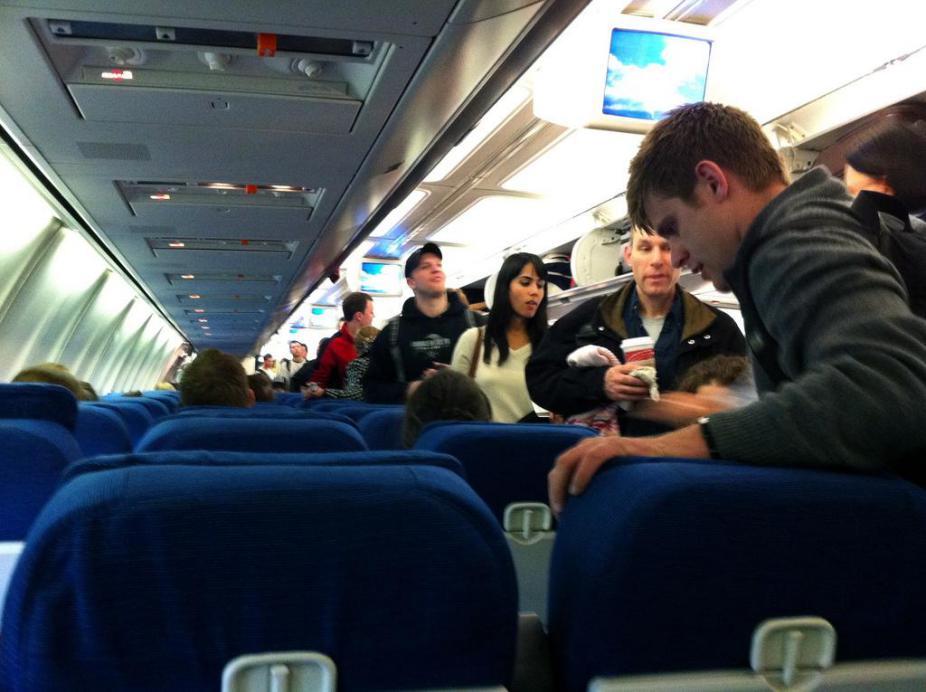 Also, check the seating configuration of the flight you choose. For instance, a jet with a 3-3 configuration in the economy class is likely to be more crammed in comparison to a 3-4-3 or 2-4-2, simply because the latter has two aisles, making it easy for the passengers and the flight staff to move around freely.
2) Decide How You Will Get to the Airport
You definitely do not want to fret about how you will get to the airport on time. Once you book your travel, rent a car or hire a taxi in advance in order to avoid last-minute hassles and flight check-in issues.
If you are concerned about leaving your car at home in an unsafe parking lot, consider checking out the long term or short term parking cost at the airport. Numerous airports offer affordable rates and secure parking spaces for vehicles. Airport parking reservation networks; such as AboutAirportParking.com offer a seamless parking experience to travelers by enabling them to shop for the best and the safest parking spaces for their vehicles at reasonable rates.
Reaching the airport before time will help you check in early, enabling you to prepare for your long journey without feeling stressed out.
3) Dress for Maximum Comfort
Dressing in layers helps you to adapt to a variety of conditions, offering maximum comfort throughout your travel. It allows you to gain or lose the clothes layers, depending on the temperature at the airport, in the flight, and at your destination. We recommend using a airplane seat cover to improve your comfort and safety on the flight.
Oversized breathable garments are preferable for both men and women, traveling on long flights, as it allows free movement, reducing the risk of deep vein thrombosis (DVT).
Women can choose to layer their tops with a jacket or a cardigan, while men can choose to wear an overhead hooded sweatshirt. Layering helps keep you warm and snug when the flight gets chilly. Moreover, you can always choose to take off the extra layers in case you feel stuffy. Cotton trousers, pajamas, or jogger pants are best for both men and women owing to the comfort they offer.
Regardless of the temperature outside, the cabin crew always prefers to maintain a low flight temperature that can make you feel uncomfortable at times. A Cashmere wrap or a Pashmina shawl is one of the most versatile pieces of clothing that can be carried on a long-haul flight. It serves as an attractive fashion accessory, keeps you warm, and serves as an eye mask when you desire to sleep.
4) Make Sure Your Feet Are Comfortable
Long hours of flying can be tough on your feet, restricting the blood circulation to your lower limbs. Select a footwear that you can easily wear and take off without the pain of straining or leaning forward to reach your feet like those borg nordic slippers, especially in the already-confined space of the airplanes. Moreover, wearing lightweight travel shoes make security checks at the airport terminals easy and quick.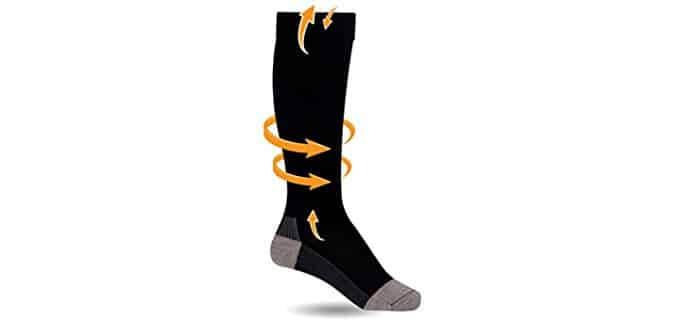 Wearing compression socks or stockings on flights longer than eight hours can significantly reduce the risk of edema and deep vein thrombosis, especially if you have a history of a heart disease or are pregnant. These socks are designed to apply pressure to your ankle joint, encouraging healthy blood circulation in your feet muscles.
5) Carry In-Flight Entertainment
Long-haul flights can get pretty boring, especially in the absence of in-flight entertainment. Though most flights offer entertainment options, the movies and news on them can be repetitive and uninteresting after a few hours.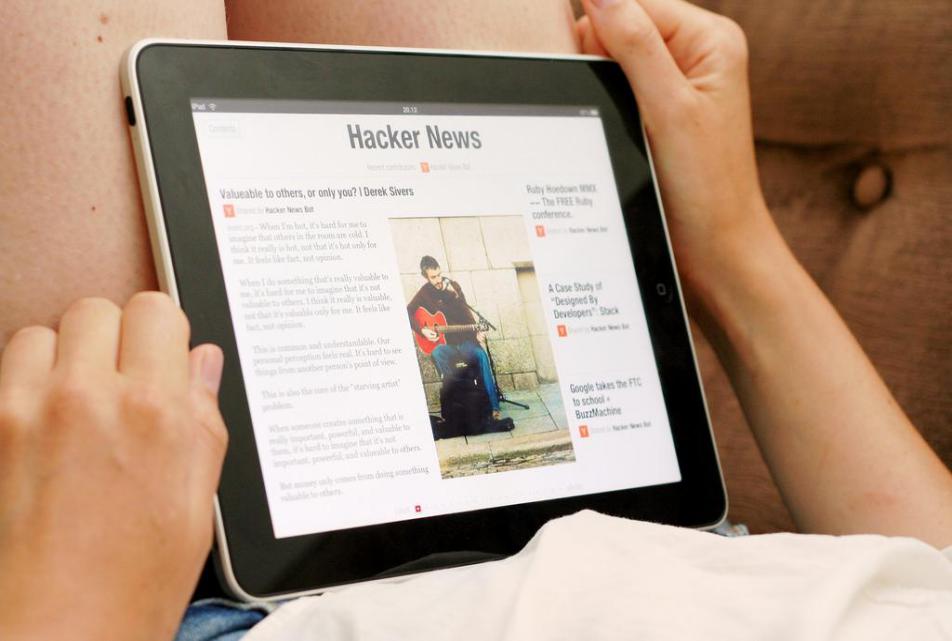 Consider loading your tablet or iPad with movies, songs, and e-books, enabling you to keep yourself entertained on your onward and return journey.
If you love reading, make a bucket-list of digital books of different genres, enabling you to switch when you are tired of reading a particularly long book. Stocking up a few magazines or comic books is also a great idea to beat the boredom.
6) Stay Hydrated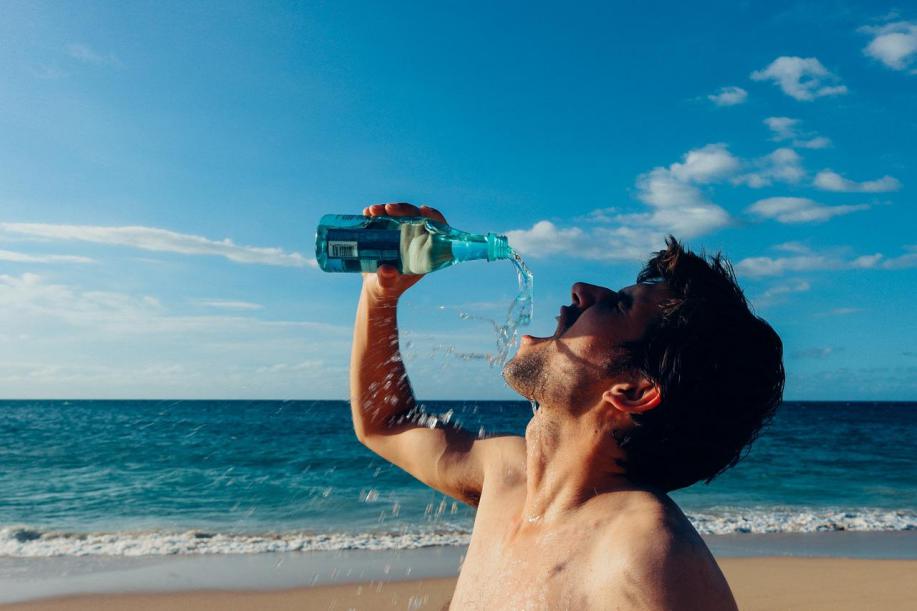 Long-distance flights can suck out all the moisture off your body, leaving you dehydrated and tired when you reach your destination. Moreover, the air cabin's dry air takes a toll on your skin, sinuses, and eyes, leaving them dry and itchy. Dehydration is the major cause of headaches, nausea, and fatigue following a flight journey.
Replenish your body's water level by drinking plenty of fluids and opting for fruits and yogurts served on the flight. If you wear contact lenses, avoid wearing them when you are on a long-distance flight. Wearing spectacles will keep your eyes moist and itch-free.
Carry a hand and body lotion to hydrate your skin and a saline nasal spray to keep your nostrils from drying.
Long-distance flights can be demanding, physically and mentally. That's why using the best COPD CBD oil can be incredibly essential in this situation. Using CBD Oil UK will help you sleep better in your flight thus reducing exhaustion and fatigue. Consider the above-mentioned tips to make your long-haul air travel enjoyable and hassle-free.
---
Mattie Elsner is a passionate globetrotter and travel writer by profession. When she isn't on site at exotic locations you can find her blogging for sites like About Airport Parking – a leading reservation network and directory for travelers. Learn more about travel and join the fun. Follow her on Twitter – @MattieElsner.