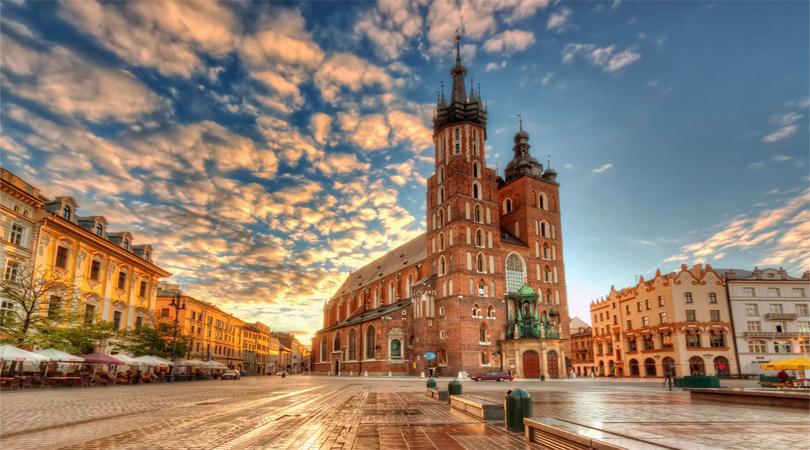 With Krakow being one of the most visited cities in Europe by tourists it is of course no wonder that there certainly isn't a shortage of things do in this great city.
Here we look at a rundown of the most important things to do in Krakow during your stay:
Market Square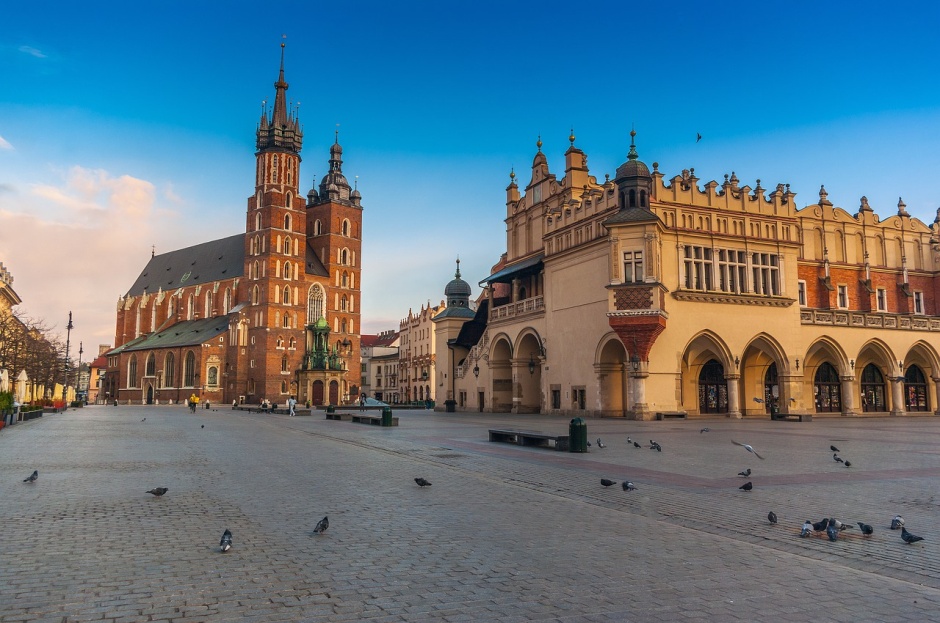 Impossible to miss, seeing as it is the largest market square in Europe at 200 sq. metres, Krakow's main market square is the hub of Krakow sightseeing. Here you can partake in horse and carriage tours, walking tours, as well as being home to St Mary's Basilica, the Cloth Hall and the Krakow Underground Museum. Throughout the year there are also a number of live concerts, as well as markets depending on what time of the year you visit. And of course there are a number of nice bars and restaurants in the vicinity as well.
Wawel Castle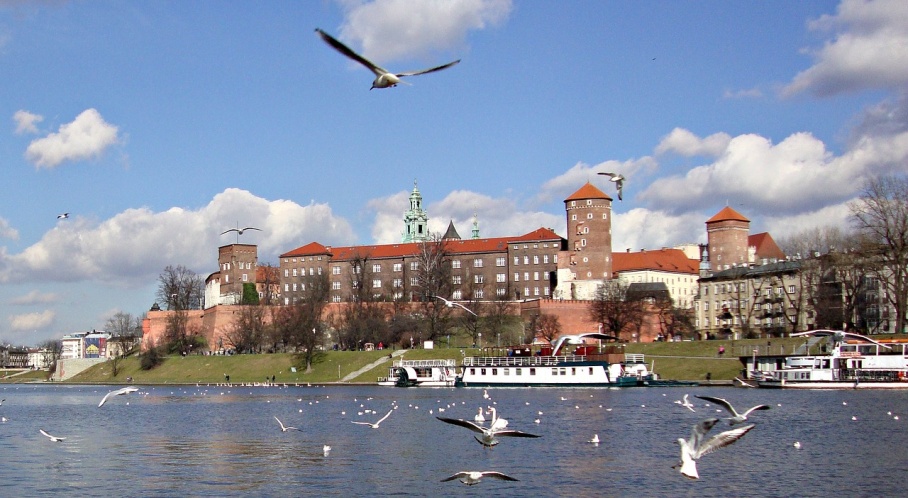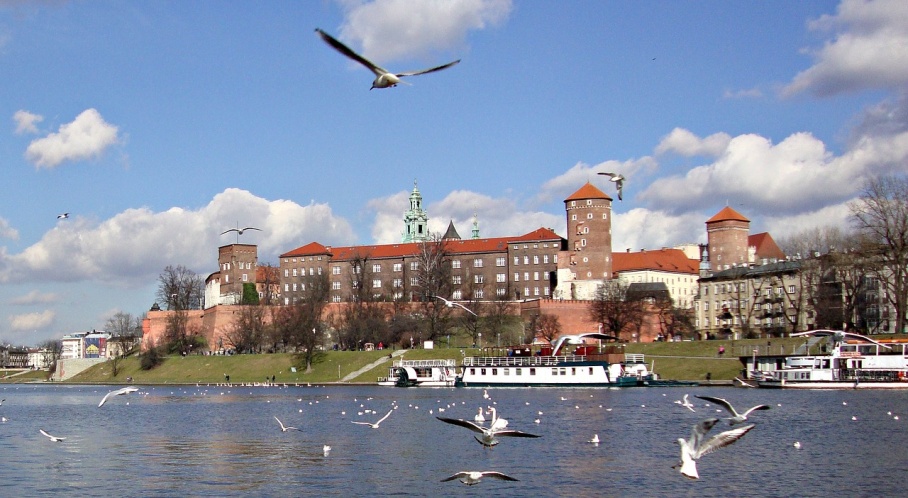 Wawel Castle is by far the most important cluster of buildings in Poland. Perched on top of Wawel hill over-looking the Wistula River, it consists of a collection of Romanesque, Renaissance and Gothic architecture from the 14th century and later. Inside the castle itself there is much to see, such as the royal private apartments, crown treasury and armoury, and the state rooms. There are also a number of temporary exhibitions housed here at different times, so it's worth checking what's on during your stay in Krakow.
Krakow Sightseeing – Oskar Schindler's Factory
Those who have seen the film Schindler's list will of course be familiar with Oskar Schindler and his factory, and now this place has been turned into a museum documenting Krakow's experiences during the five year Nazi occupation. This fascinating museum is separated into three sections – the permanent display, a space reserved for temporary exhibitions, and a screening room. The permanent exhibition covers topics such as everyday life under Nazi occupation, the underground resistance, the fate of the Jewish people plus much more.
Things to do in Krakow? Visit the Jewish District (Kazimierz)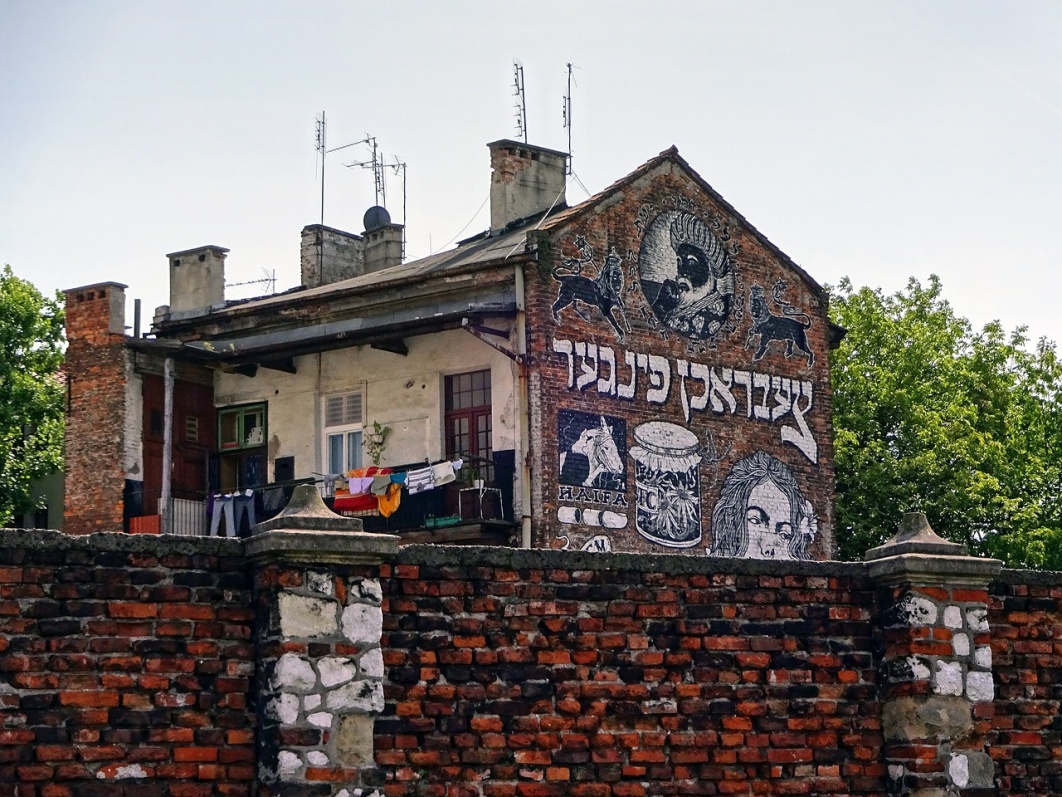 Krakow city can be divided into two main areas of interest – the Old Town and Kazimierz. Located to the South of the Old Town, Kazimierz was the hub of the Jewish community for over 500 years until it was destroyed in World War II. It was not until the 1990s when it was repaired and refurbished and now can boast to be the trendiest area in Krakow. Swanky bars and cafes line its streets, and for those looking for some sightseeing in Kazimierz there is no shortage of museums and places of interest. Every summer there is also the hugely popular Jewish Festival which takes place here.
Visit Auschwitz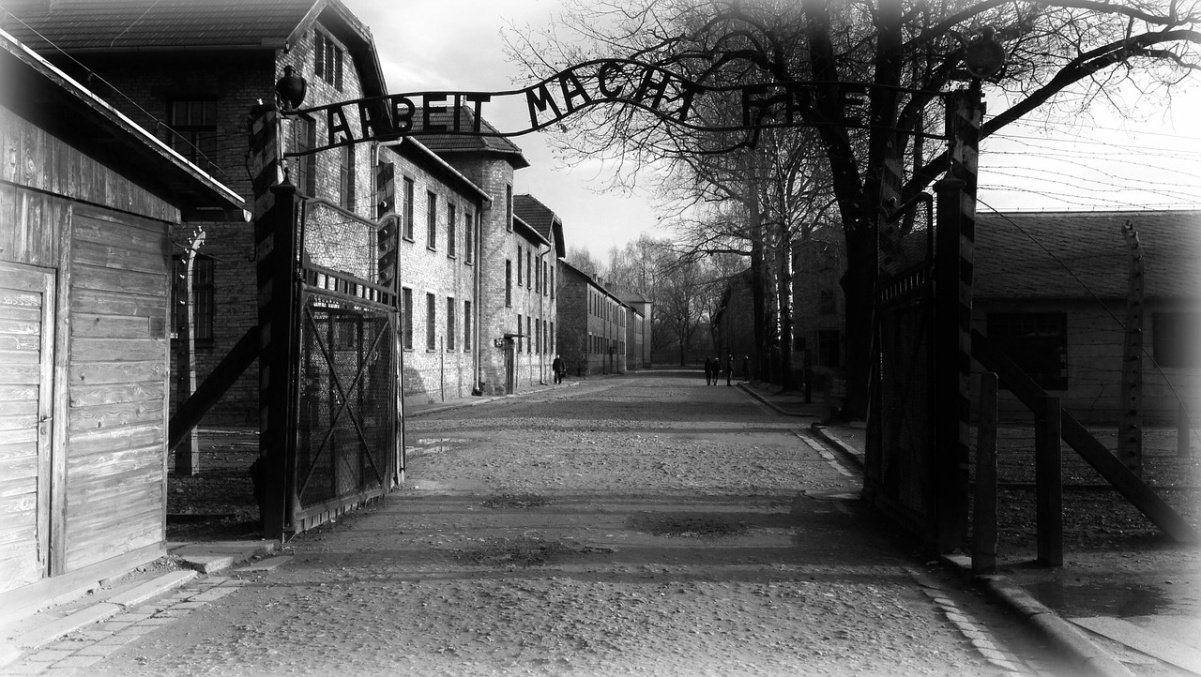 Whilst this one is not strictly in Krakow (it's about a 90 minute drive), it's something many people feel they must see whilst staying so close to it. Whilst it's a sad and emotional experience, Krakow guide does an excellent job of showing visitors round so you can learn about the horrors for yourself. Auschwitz tours can be arranged with Krakow Guide and included is entrance to both camps, return transfers from your accommodation, and an English speaking guide https://krakowzwiedzanie.pl/
Take a look at things to do in Krakow and get help from professional city guides!
For nightlife experience, try https://partykrakow.co.uk/.
If You want to see more Poland's beauty go to https://its-poland.com/.