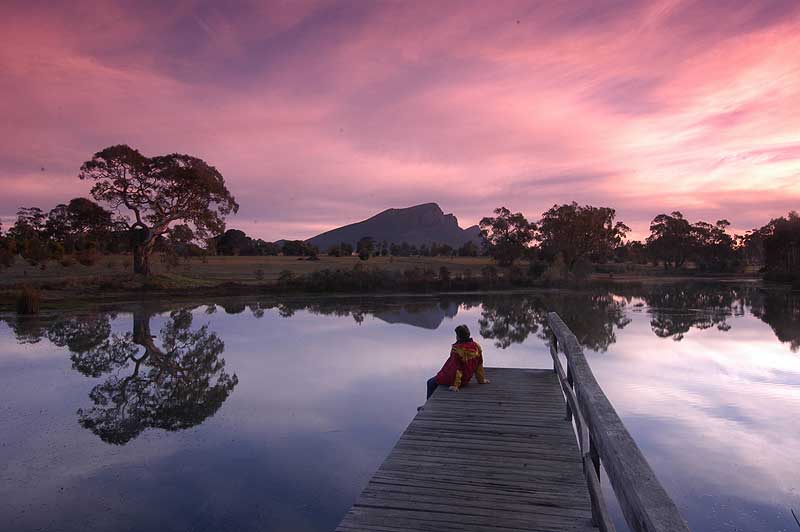 Are you and your family looking for a great place to spend your holidays that has something for everyone? The whole family will enjoy a trip to the Grampians National Park where the rugged mountain ranges provide endless bushwalking, sight-seeing, wildlife viewing and plenty of other adventures to be had. There is also an abundance of ways to relax if you are just looking to unwind. Have a look at some of the things you and your family can do there and start planning your holiday today!
Wildflowers
One of the most special times to visit the Grampians National Park is in the spring, any time between August and October. At this time, the sprawling heath lands come to life with a fantastic display of colourful flowers, herbs and shrubs. If you are a botanist or just someone who loves beautiful things, this is your opportunity to also see some wild orchids and other rare species of flowers. If you don't want to go too far to see the splendour of this season, then you can check out the large garden display in September that happens in the nearby community of Halls Gap.
Wildlife
Digital cameras are in full swing around spring-time not only for the flowers but also for the abundant wildlife. This is the season where many adult kangeroos, emus and a variety of species of birds can be spotted with their young. Spring is also a great time to be here simply because there aren't too many people yet, and so the wildlife are less afraid of coming up close.
Bushwalking
The park is made up mainly of a series of peaks and valleys, and there is a network of bushwalking trails offering hundreds of kilometres of hiking potential from difficult to easy trails and from overnight adventures to hour-long jaunts. There is something for every level of fitness and every age, so don't forget your hiking boots!
Aboriginal Rock Art
The Grampians National Park has a rich and fascinating Aboriginal history. While you are there it is a great idea to check out the Brambuck Cultural Centre. Brambuck has everything from historical documents and aboriginal art and artifacts to a short video depicting the creation story associated with the Grampians area. Many hikes in the park will also lead you to Aboriginal rock art shelters where you can see ancient rock paintings that go back tens of thousands of years.
Play Golf
If you have come to relax, then take in a round of golf at the local 9-hole golf course. There is no better place to have a hit than in a beautiful valley surrounded by impressive sandstone mountains.
Take in a Scenic Flight
Flights depart daily from within the park, so this is your chance to treat yourself to some spectacular views of the mountain range that makes up the Grampians, and do it in style.
Get Active
The Grampians National Park boasts some world class rock climbing with pitches suiting anyone from the beginner level to advanced. There is also a lot of great abseiling to do here, so grab a friend and join one of the many tours that will show you the ropes. There are also great canoeing and kayaking trips you can do in the park, and all the equipment you need can be rented in Halls Gap.
Whatever you do for your holidays this year, be sure to at least have the Grampians National Park in mind. There is plenty to do for all ages, so you won't have any bored kids on your hands. Holidays only come around once in a while, so make yours count!