Vancouver is a promising vacation spot with much to offer the travelers. From gorgeous skyline and pleasant climate to breath-taking landscapes and ripe history; the city is alive with energy and endless avenues waiting to be explored. But just like any other large metropolitan city, Vancouver is expensive.
With countless tourist attractions, parks, museums, landmarks, historic destinations and galleries to discover, plus the pricey hotels, restaurants and shopping spots, any tourist is bound to burn a hole in his pocket.
But this is not to discourage you from visiting Vancouver; there is a unique thrill in exploring a new destination on a budget.
We can help you make the most of your trip to Vancouver, without breaking the bank. Take heart these useful tips and enjoy your visit to Vancouver on a budget.
Pre-booking
The one thumb rule for traveling on a budget is being flexible. Tausha Cowan once said, "If you want to travel to a certain place, be flexible about the timing. If you want to travel at a certain time, be flexible about the location. Choose one — not both." Since your destination is pre-decided, i.e., Vancouver, you will have to flexible about the time of travel.
It's best to be prepared in advance and keep your search radars on. Keep looking for the cheapest flights and that suit your budget. Make bookings in advance for your flight as well as hotel accommodation. There are numerous site offering great discounts and coupons if you travel off-season. Why not take advantage?
Accommodation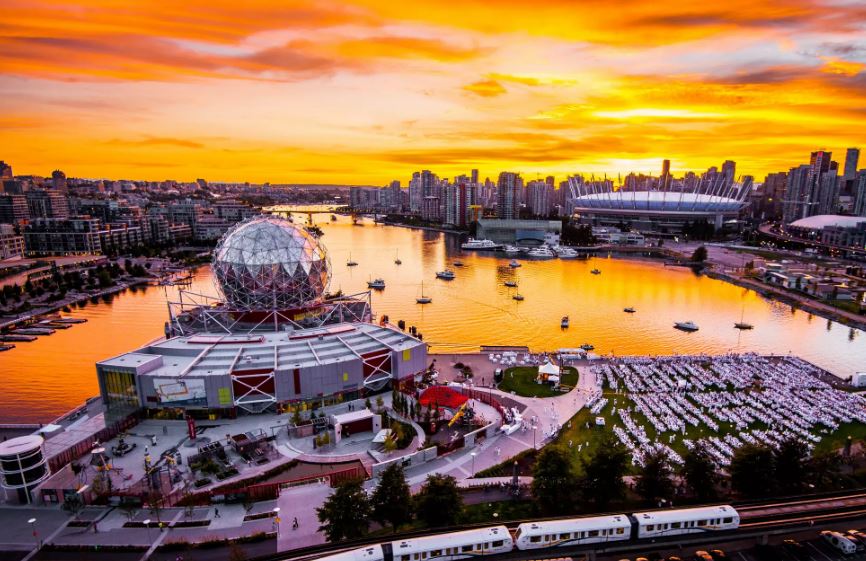 Although pre-booking can help you avail great discounts on your hotel bookings but if you failed to score a fancy hotel room at a price that fits your budget, chances are you will have to go for a budget hotel. Well, just because a hotel is inexpensive, doesn't mean it can't offer you a comfortable stay. With a few efforts you can easily find a hotel at a reasonable price with great ambiance as well. You can also look for Vancouver hotels close to Sky Train station as it offers the most convenient options to explore the city using public transit. You can easily find hotels from 3 to 5-star ratings in this area.
Go for public transit
Vancouver offers a lot of easy and convenient public transportation offers. Being on a budget, it is best to take advantage of public transit to get around the city. You can easily purchase a day pass for each day at $9.75 and have unlimited access to public transport in the region. This will save you a lot of cab fare and time as well. You can easily get around the city, without having to hassle through the traffic or face parking problems.
Bonus tip: Take advantage of the Sky Train to get to the area you want to visit as from there you can enjoy a walking tour of most of the popular attractions. For the more distant spots, you can hop on a bus and explore the city.
Know where to eat
Most of the top restaurants in Vancouver offer a fixed price three-course menu between 5-6 p.m. This gives you an opportunity to dine in some of the posh restaurants of Vancouver without looking at the right side of the menu. Another great way to enjoy the best of food options available in Vancouver is to eat like locals.
Vancouver host's an explosive food truck scene, so you can easily enjoy tasty street food without worrying about paying extra for service or space. You will be surely surprised to find such refined flavors at budget-friendly rates.
Take a walking tour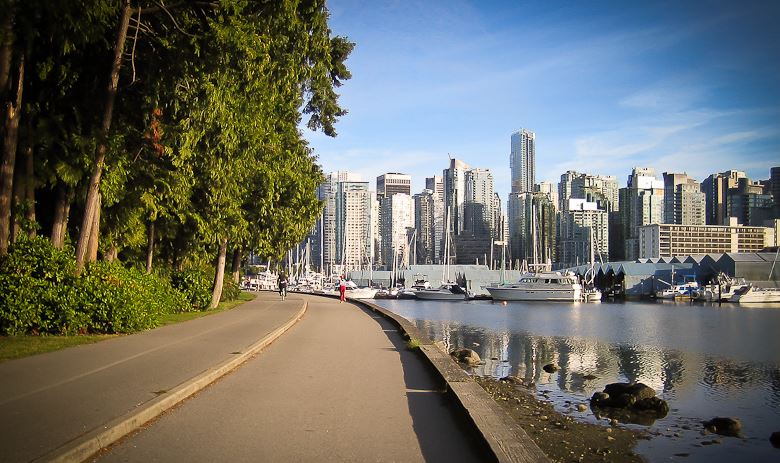 Don't forget to carry your most comfortable walking shoes with you on your trip to Vancouver as there are numerous places that can be explored on foot. With such a pleasant weather and tone of scenic areas that can easily give you a good taste of Vancouver's culture, it can be a great idea to take a walking tour of the city. Visitors have countless options like the Stanley park Seawall, which is an 8-kilometer path, perfect for a stroll in the lap of nature with a picturesque view of English Bay. You can also consider renting a bike to ride the oh-so-famous seawall around the park.
Exploring a new destination is a lot more than sleeping at a fancy hotel and dining at a 5-star restaurant. Therefore, with a little extra effort and the above mentioned tips you can easily discover Vancouver or any other new place within your budget. Give it a try!