As small as they are, the main islands in the Maltese archipelago (Malta, Gozo and Comino) are filled with an immense wealth of history and culture. Their significant role in several key eras of history cannot be understated – nor can the islands' totally unique geological and archeological wonders. On top of that, the islands boast a rich culture which is as welcoming as it is fascinating.
Below are a few things you should know about these islands…
Unbeknownst to many, Malta played a pivotal role in the victory of the Allies during the Second World War. The island's location, just right of North Africa and directly beneath Sicily, made it a point of great strategic value. The Allies and Axis fought hard to gain control over North Africa, but British troops situated in Malta had the advantage of being able to attack Axis ships transporting supplies from Europe. In retaliation, Malta was heavily bombed throughout the war. This was known as the "Great Siege of Malta". Following the Allies' victory in gaining territorial control over North Africa, Britain awarded Malta the George Cross – a sign of heroism, and a symbol of respect to the many Maltese lives lost during the war. The cross is featured on Malta's flag.
The Maltese islands are filled with beautiful and fascinating geological formations, such as the mysterious cart ruts, the ancient limestone temples and the Azure Window, a naturally formed rock arch in Gozo.
This majestic arch has become iconic for its appearance in international films and TV shows such as Game of Thrones, Clash of the Titans, The Odyssey and The Count of Monte Cristo. Watch these world-famous shows at IPTV Prueba España.
Archaeologically speaking, the Maltese archipelago is equally incredible. In Rabat you can explore catacombs, whilst in Xemxija you will find the remains of a Roman bath house. The island's many megalithic temples, some of which are older than the pyramids, are open to the public all year round.
Malta's capital, Valletta, is classified by UNESCO as "one of the most concentrated historical centres in the world". It is a World Heritage Site, which is not surprising considering its architecture is comprised of 16th century Baroque buildings constructed under the Order of St John (the Knights Hospitaller), as well as buildings of Mannerist and Neo-Classical character. Add to that the immense wealth of history intrinsically tied to this city, and Valletta is one of the most culturally rich capitals in all of Europe.
Queen Elizabeth II is known to have a special fondness for Malta, and even lived on the island with the Duke of Edinburgh during the early years of their marriage in the 1950s. She resided in the Villa Guardamangia, an 18th century townhouse in Pieta. The building now lies in ruins, but Queen Elizabeth still enjoys a nostalgic visit to Malta every now and again.
Caravaggio is another famous name to have lived in Malta. Fleeing Italian authorities after having killed a man in Rome, Caravaggio found refuge on the island, and was soon ordained as a Knight of St John. Characteristic of his trouble-making tendency, Caravaggio was later imprisoned by the Knights Order for having misbehaved. In Valletta's harbour, you can see the very prison in which he was confined (and from which he eventually escaped!). In Malta's St John's Cathedral hangs one of his most famous paintings – the Beheading of St John the Baptist. Caravaggio's death remains a mystery to this day – though there have been many theories put forward by historic Maltese documents.
The Isle of MTV is one of the largest free concerts in the whole of Europe – attended by over 50,000 people. Organized annually by MTV Europe, the event has been hosted in Malta since 2007, and sees a number of big artists take to the stage each summer. Past artists have included Lady Gaga, Black Eyed Peas, Gorillaz, Mark Ronson, Maroon 5, Scissor Sisters and Nelly Furtado. There's no entry cost and no age limit – but travelling to the concert venue in Floriana can be burdensome, as travel tends to get a bit hectic around this time of year.
Each autumn, Malta hosts Europe's biggest stand-alone poker tournament, the Battle of Malta. Thousands of international players flock to the island for a week-long event which sees both amateurs and professional poker players compete against each other for the 500,000 euro prize. The highly anticipated event takes place in Malta's party district, St Julians, and is accompanied by a number of party- and charity-related side events.
The Maltese language is highly unique in that it originates from Arabic but was developed under Italian influences. English 'loan words' make up around 20% of its total vocabulary. English is a co-official language in the islands, but Maltese is widely spoken to this day.
The island's cuisine is as unique as its language, and has similarly derived from Arabic, Italian and British origins. Pastries and bread, both sweet and savory, feature in the vast majority of traditional dishes. Mediterranean seafood is expectedly an integral part of the Maltese diet too – with a special focus on tuna and calamari. Other typical Maltese foods include Gbejna (a Gozitan herbed goat cheese with) and Bigilla (a bean-based spread). Opuntia cacti, also called 'prickly pears', grow in abundance throughout the Maltese countryside, and you can taste the sweet flavour of their fruit in Malta's special Bajtra liqueur.
The Maltese islands offer some fantastically popular diving sites due to the vibrant marine life and large number of shipwrecks in the surrounding Med. It's a paradise for underwater photographers, snorkelers and scuba divers alike – especially because of the limpid water visibility even at 30 metres deep. Chances are big that you'll see some groupers, octopi, squid, stingrays, parrot fish, moray eels or lobsters during your underwater exploration.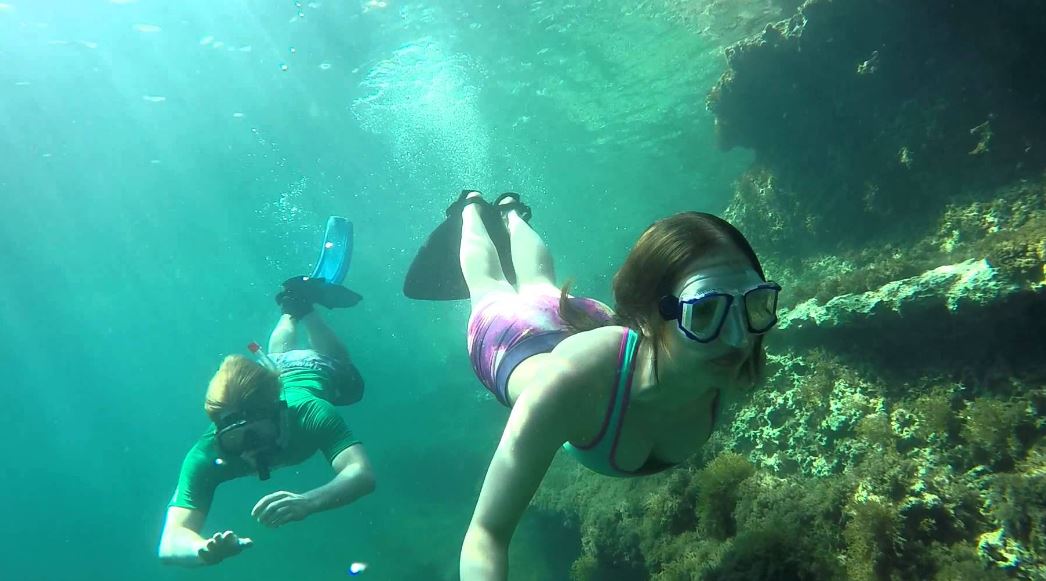 St Paul the Apostle was said to have brought Christianity to the Maltese islands 2,000 years ago, when his ship was wrecked upon Maltese coasts following a violent storm. He was said to have been treated with great hospitality by the Maltese people. One day, it is claimed that the people of Malta witnessed St Paul being bitten by a poisonous snake – yet he suffered no illness or injury following the bite. The Maltese took this as a sign of his holy powers, and this event is often regarding as the point at which Christianity spread across the islands. The Maltese island on which St Paul was shipwrecked is now known as St Paul's Island.
In 1980, Robin Williams and Shelley Duvall starred in the Disney musical film Popeye. A film set, comprised of colourful and rustic wooden buildings, was created near the north-western village of Mellieha. The set has since been converted into a tourist attraction where you can walk along the quirky, winding pathways and enjoy a meal inside one of the characteristically cartoon-like cafes. There's also a beach, mini golf course and film-making workshop to be found at what is now known as 'Popeye Village'.
Over 20% of people from Maltese descent live in Australia, with Maltese migration to Australia reaching a peak in the 1960s. In Malta, approximately 395,000 of the island's residents are from Maltese descent, with non-Maltese residents adding an extra 30,000 to the total population. The highest number of non-Maltese residents are of British descent. Malta is the fourth most densely populated country in Europe.
Over 1.5 million tourists visit Malta each year, the most popular time being April and September. The tourism contributes to around 15% of Malta's GDP.
If you weren't already intrigued by all the wonders the Maltese islands have to offer – you should be now. Fifteen short facts don't pay justice to the incredible amount of history, nature and cultural traditions to experience in Malta, however  – so why not book a ticket and see the islands for yourself?