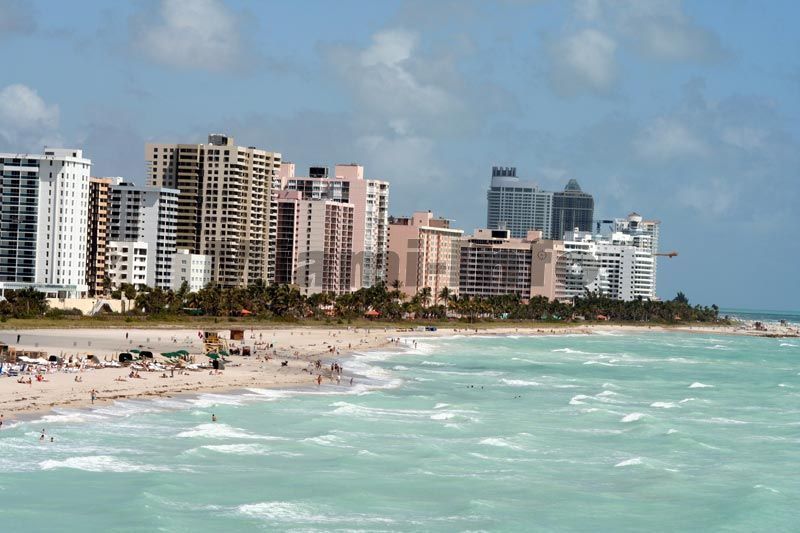 Miami Beach, Florida is a wonderful place to take a holiday. There is a lot to see and do; there are wonderful restaurants, museums, sites and other attractions. There is also a vibrant nightlife. If you are planning a trip to that area, take a few minutes and look over our tips for holidaying in Miami Beach, Florida.
The Best Time of Year to Visit
The weather is great in the Miami Beach area for most of the year. The area has a subtropical climate with sunshine year-round. There is a rainy season from summer to early fall and there are occasionally heavy storms and hurricanes. The best time to visit is probably in the spring. Between the months of March and May, the sun is shining and temperatures range from the high 70s to the low 80s during the day.
During the summer, heat and humidity become more of an issue and the chance of rain increases as well. However, prices for hotels and other accommodations tend to decrease during this time of year, so that is also something to take into consideration.
Getting to and from the Airport
There are plenty of options for getting to and from the airport. Taxi cabs and shuttle services are always available. If you're at the airport you can find a taxi or a shuttle van on the ground level of the airport, just outside of the baggage claim areas. You may even be able to get free shuttle service from the hotel you will be staying at. Hotel shuttles pickup and drop-off on the upper level of the airport. Also on the upper level of the airport are the car rental shuttle services. A shuttle will take you to an office where you can rent a vehicle.
Of course public transportation is always an option for getting to and from the airport as well. You can catch a bus from the Miami Airport to South Beach for just $2.35. Route 150 is known as the Airport Flyer and it is an express bus route offered by Miami-Dade Transit, taking passengers directly between Miami International Airport and Miami Beach. Buses run seven days a week from 6 AM to 11 PM and the buses are equipped with luggage racks, Wi-Fi capability, and comfortable seating.
If you're with a group, then you can also rent a party bus to get more privacy and you can choose where you want to go. Find out what to do here.
Options for Accommodations
If you are holidaying in Miami Beach, Florida, you will also have a lot of options when it comes to accommodations. According to some of the travel websites that allow you to compare prices and accommodations of various hotels, there are over 200 hotels in the Miami Beach area. There are also lots of houses, apartments, and Miami condos for rent. Prices and amenities vary quite a bit, but with a little bit of time spent researching online, you will be able to find suitable accommodations that are in your price range.
Things to Do in Miami Beach
You can take a Miami city tour that will cost $40 for adults and $30 for children. The tour lasts about 2 1/2 hours and an air-conditioned bus will take you on a sightseeing tour where you will be able to see the port of Miami, downtown Miami, the financial district, Coconut Grove, Coral Gables, and a number of other sites in the area.
One of the top spots to visit in the Miami Beach area is South Pointe Park. You can go for a walk, or go bicycling, rollerskating, or jogging. You can also relax at the beach and watch the cruise ships coming in and out of the port. There is also a wonderful restaurant with an incredible view.
The Miami Beach Boardwalk is another great place to visit. Many people that holiday in Miami Beach say that the Miami Boardwalk feels safe even after midnight. There are a lot of cafés if you would like a bite to eat, and it is also a great place for walking, jogging, or just relaxing.
There is a lot to see and do in the Miami Beach area and we cannot possibly list all of the options on this one page. In addition to some of the sites, there are also some great options for people who enjoy the nightlife. One of the best places to eat, drink, and have a good time is Ocean Drive. There are two clubs along this 15 block stretch. One is the Clevelander, which is in Art Deco style hotel with a great bar and an incredible pool. Also on Ocean Drive is Mango's Tropical Café. This place has been compared to the Havana clubs of the old days. There is dancing, salsa music, and tropical drinks.
Washington Avenue is another great spot for clubbing. It runs parallel to Ocean Drive and is just two blocks away. There are various bars and dance clubs along this stretch of road and you can easily party until the sun comes up.
httpv://youtu.be/m6h4lveFmEk
Author Bio – Adrian Bonanno, the author of this article works for ExecutiveTransfers.net.au. If you're looking for chauffeured cars in Brisbane, do check out their travel portal today. Also while in Australia, if you're looking for airport transfers, corporate transfers, limousine hire etc, do visit ExecutiveTransfers.net.au/Airport.