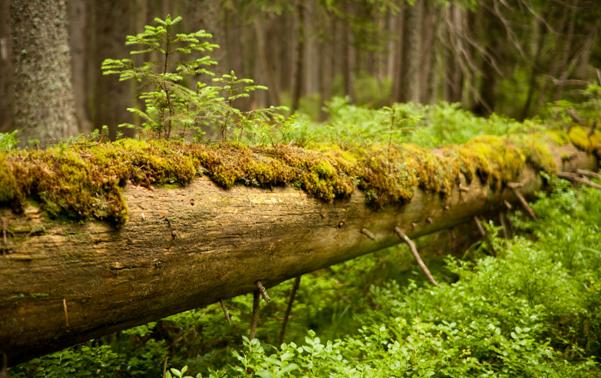 The months between Christmas and summer go by in the blink of an eye. It seems like just yesterday, we were booking flights for a bright and shining summer. But Christmas is upon us and the excitement is has got the air buzzing. Our friends and family are throwing all types of parties. Whether it's a visit back home or a blanket under your good old fireplace, it's always nice to get out during the holidays. Christmas is filled with so much happiness, the least we can do is give back to the environment. Travel green this December as your gift to the earth. Here are my top five green travel companies.
Natural Discovery
You don't really know what kind of footprint planes, cars, and trains will leave, but you can always choose a travel company that you know keeps the environment as a priority. This is what Natural Discovery does for the UK. The eco-friendly company find accommodations suited for any type of traveller(s) by offering resorts, B&B's, and even small cabins to rent all over England, Scotland and Wales. Natural Discovery promotes methods that will decrease carbon dioxide emissions, such as using energy efficient light bulbs on the majority of the resorts they list. They're not short on their donations, either. For more information, check out their website at www.naturaldiscovery.co.uk.
National Geographic Expeditions
Another popular one in the travel industry, National Geographic Expeditions is for us adventure travel enthusiasts who care for the environment. Their eco-expeditions and tours include workshops, schools and markets where you can buy artisans goods all over the world—now that's what I call travelling! Most of the trips are located in fragile environments in an attempt to raise awareness of their sustainable efforts. One of my favourites is the Sabyinyo Silverback Lodge visit; home to the endangered mountain gorilla. To find out more, visit their official website at www.nationalgeographicexpeditions.com.
Small World Journeys
Small World Journeys helps you explore the hidden corners of Australia's most exclusive destinations. Get a group of 10 or less and set off to experience the bright and shining summer in Australia (which is just about to start!)—from white-water rafting to diving, they do it all. The company donates a part of their net profit to conservative organisations and gives birth to a new tree in the Australian rainforest for each person that books a travel package. Visit their website at www.smallworldjourneys.com.au to find out more.
Discovery Initiatives
The tours Discovery Initiatives sets out aren't for the average nature-observing travellers. You will be accompanied by research scientists who will combine a holiday with education that provides a unique experience all together. Learn about all types of new wildlife while enjoying all the other perks of a relaxing holiday. One of my favourites is the Rainforest tour in Sabah, Borneo. You get to see rare inhabitants of canopy and other greenery.  The company is partnered with the world-leading wildlife conservation agencies. For more information, visit www.informat.net.
Pure Mountains
Explore breath-taking and beautiful regions in Spain with Pure Mountains—cycling enthusiasts with one thing in mind: the environment. The owners are situated in a solar-powered farmhouse and use locally sourced ingredients for the meals. Unnecessary products in the kitchen such as packaging and disposables are kept to a minimum. If you think you have the athletic ability, then visit www.puremountains.com and book a cycling holiday with their mountain bikes. You'll get to go to the gorgeous regions of Alpujarra in Andalucía. The farmhouse is located in the Sierra Nevada—a National Park worth visiting.
Author Bio
Sohaib is a green adventure-craving travel lover who is currently in Europe writing for HotelClub, a website with deals on London hotels and more. When he isn't working hard, you'll find him pushing the limits on his bike and checking off countries on his 'list'.