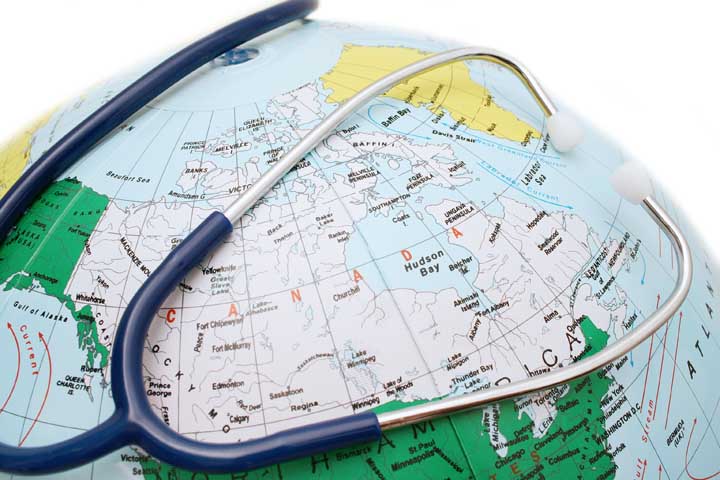 Travelers are constantly bound for exciting experiences, never before seen locales or favorite regular destinations, and the memories they forge on these travels last a lifetime. However, travelers are also at constant risk of a number of health problems that can arise on their trips. Your exotic getaway can quickly turn from fun to failure if you find yourself sick in bed for the duration of the trip, so remember to mind your health as you go about traveling. It's best practice to check out a cstd pharmacy because they have the premium medical equipment & supplies that will keep your health in check so you can focus more on your travel rather than on your health. Follow these 5 international travel health precautions to have an enjoyable and healthy journey.
Mind the Water
For many travelers, water is something that is taken for granted. Most of us have easy access to clean healthy drinking water in our homes, but this is not the case in many countries. Travelers in many countries, particularly developing nations, often fall ill as a result of drinking local tap water. Even water that appears sparkling clear can be tainted with harmful parasites, so be careful. If there is any doubt in your mind about the drinking water in your destination, stick to bottled water or carry your own heavy metal water filter in case you are planning to go on a trek and plan to use the water available at water bodies.
Watch Out for Bugs
Insect borne illnesses are a serious risk for travelers in many parts of the world. Malaria, lyme disease and West Nile fever are just a few of the potential health risks carried by biting insects in some countries. Go to sleep under a bed net if there are lots of biting insects flying around at night in your destination, and make good use of insect repellent and read this article review about the Bed Bug Heater Instruction for PestPro Thermal Services Product. Beware of ticks as well–walking in heavily wooded areas can result in tick bites, so take precautions.
Avoid Overheating
Going on summer expeditions is extremely popular, but it can also pose a risk to travelers in especially hot and sunny regions. Locals are typically acclimated to these things, but you may find yourself getting easily burned in the sun or suffering from dehydration and heat stroke. Be sure to use a good sunscreen when you're going outside, try not to overexert yourself, and drink plenty of fluids.
Get Your Vaccinations
Most of us live in places that are relatively safe from dangerous infectious diseases, but this is not the situation all over the world. Travelers should consult with their doctors before going on international trips to see if there are any vaccinations that should be administered. Doctors and workers with masters in health administration all recommend updating vaccinations before international travels. Those traveling to African countries are often particularly at risk, so don't underestimate the importance of vaccinations in traveling.
Beware the Plane
Something many travelers don't realize is how significantly the very process of flying can affect their health. Airborne illness can be easily contracted in the tight enclosed cabins, and sitting down for extended periods of time has negative effects on your health including reduced circulation and increased risk of clots. Be sure to read about additional hints to bolster your immune system before flying, and get up to stretch your legs by walking around the cabin periodically.