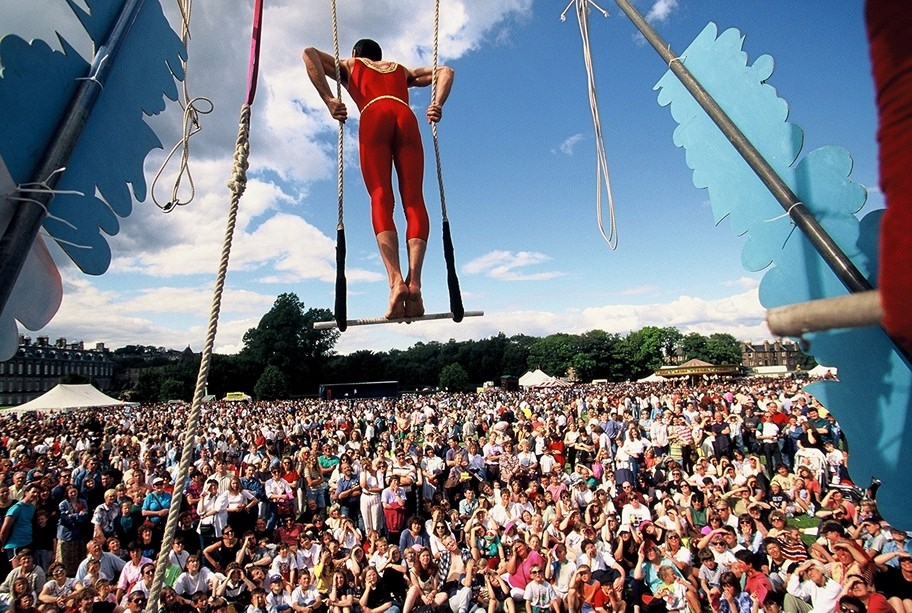 For three weeks in late summer, Wellington plays host to the Fringe Festival. Events such as plays and art shows take place across the city, celebrating the artistic, the expressive and the zany. Whether you're a resident or a tourist searching for discount Wellington flights, whether you only have one day to visit or can attend the whole thing, the Fringe Festival is worth checking out. The only problem is there's so much to do, you might not know where to start, but you can't go wrong with some of the festival mainstays.
Comedy Shows
There are more than a few opportunities to experience the comedy acts that take place during the Fringe Festival. After all, the heart of the Fringe Festival is zaniness and creativity. There are solo stand-up acts, duo acts and slapstick comedy acts you've never seen before. The Fringe Festival is a grassroots opportunity for amateur and professional talents alike, and there's no interference in the artistic direction of each show. In addition to stand-up-type comedy, there are a number of comedy play performances.
Theatre
While the emphasis of the festival is on humour and fun, there are both comedy and dramatic performances for you to enjoy as well. Take in an award-winning show, or be one of the first in the world to see indie shows written and performed by local talent. Theatre acts don't end at plays, either; see spectacular multimedia visual art shows and circus routines across the area as well.
Music
You can't hold a celebration of creativity without music, and the Fringe Festival is home to all sorts of music acts. Take in underground acts from around New Zealand and the rest of the world. If music isn't your thing but you think a song's lyrics can be beautiful as a poem, there are poetry slams held throughout the festivities, too.
Art Shows
There are few better ways to celebrate creativity in its visual form than through artwork. Taking in an art show during the festival is a great way to spend a few hours if you're in town during the day and you're waiting to catch an evening play, act or concert. Some are free, and others request a donation. Some are held at established museums and galleries around the city, whereas others pop up in new locations, even just on the street.
The Fringe Hub
As the Fringe Festival tends to take place during February and March just before the cold-weather season rolls in, why not enjoy the last of the warm air and take in a show outdoors? Comedy, musical, acrobatic and dramatic-preview performances take place outside Wellington's Civic Square, which turns into the Fringe Hub during the festival, so you can get a feel for which shows you'd be interested in purchasing tickets for. On occasion, entire performances happen in the Fringe Hub, free of charge.
Home to Internationally Known Talent
See internationally renowned, locally born talents such as Flight of the Conchords, Rhys Darby and the Lonesome Buckwhips perform their routines during the festival. Many of these talents started at smaller venues before taking off. Be one of the first to see future world-known acts!
Admission Costs
There are over 80 acts each year at over 30 different locations across the city, so budget your expenditures wisely. Expect to spend between $15 and $20 per event for about two-thirds of the Fringe Festival. That's a relatively inexpensive price for something like a play or a concert, which would usually cost much more during a different part of the year. If your budget is tight, seek out free events. The free events differ each year, but they easily make up a third of the festival's offerings.
The New Zealand Fringe Festival is not to be missed if you're in the area when the festival is in town. Whether you enjoy art, plays, music or just creativity in general, you're sure to find a performance or two that will suit you.
About the Author: Darren McCauley is a contributing writer, amateur poet and professional artist who has been to the Fringe Festival several times.