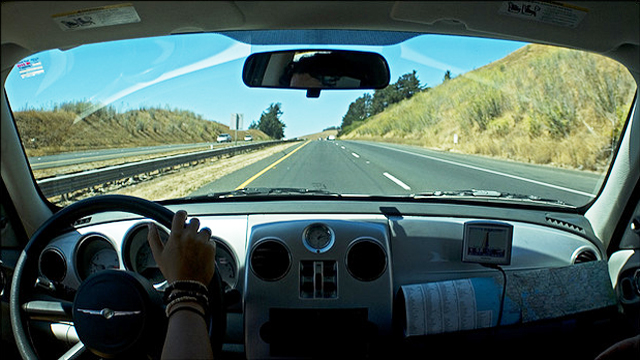 Loading up a car, and taking off across country, can be a great, affordable way to travel.  It's also the perfect way to really see the country properly as you have the independence to stop and stay wherever you choose.  But before you do get out your backpack and take off you need to think about the expense of something happening to the car you're travelling in.
Obviously you don't want to have to spend a fortune getting replacement parts should your vehicle develop problems while you're travelling.  The good news is that you can take action in an attempt to prevent problems from occurring, and if anything does happen you don't have to spend a lot of money if you look in the right place.
What precautions can you take?
If you're out on the road in a vehicle you may not always have access to affordable mechanical help if you experience problems.  Obviously there are some major problems that only the experts can solve but it's well worth finding out how to do minor repairs yourself.  If you only have to purchase a part, instead of paying for the fitting too, this can save a significant amount of money for you; an important consideration if you're travelling on a budget.
In the weeks before you set off on your travels take some time to teach yourself the basics of car mechanics.  It's well worth the time spent on learning if you're going to be able to get yourself back on the road more cheaply.
What if something does go wrong?
Before you leave on a trip you'll obviously make sure the vehicle you're traveling in is roadworthy.  That doesn't mean it will stay that way throughout the journey.  If your car needs a new part it's a big concern, and potentially expensive.  But there's a way you don't have to spend a lot of money; buy parts such as tyres, wiper arms and rear view mirrors, second hand. We recommend you use a car transport company to transfer the vehicle to your location and avoid the possibility of something going wrong.
It's simple, just use your cell phone, laptop or tablet to search online for reputable wreckers in the area where you are situated.  Of course there are some things you need to be aware of when buying second hand vehicle parts.
You'll be able to see from recommendations if you're buying from a reputable seller; this makes it unlikely that you'll experience any problems.  If you can see the part first hand before you buy it then you should.  This will enable you to see the condition of it up front.  Also ask questions about the providence of the item; where did it come from, what is its history?
Once you've got the part you want, at a reasonable price, you can go about fitting it to your vehicle.  If you can use your learning in mechanics to do this yourself that's ideal; it's the most cost effective way of getting the job done.  But you need to make sure that you're confident in completing the work correctly.  Once the part is fitted you're all set and back on the road again.
In the end, if you think you need to look for a better car, search for a credible car dealership like a nissan dealer to own a new one. Then may be its the perfect time for a great road trip and more travel experiences.