The song says that if you're going to San Francisco, you should wear some flowers in your hair. The City by the Bay is famous not only for the Golden Gate Bridge and Alcatraz but is known as a vibrant Mecca for progressive thinkers. The hippie movement had its spiritual home here; before the hippies, there was the Beat Generation; and no city is so indelibly linked with LBGT rights than the one that activist and openly gay politician Harvey Milk called home. You don't really need a tie-dye T-shirt and daisy chains to visit. What you do need is a sense of adventure and soon this wonderful place will get under your skin and into your heart. Here are some fun ways to get to know San Fran:
1. The San Francisco Dungeon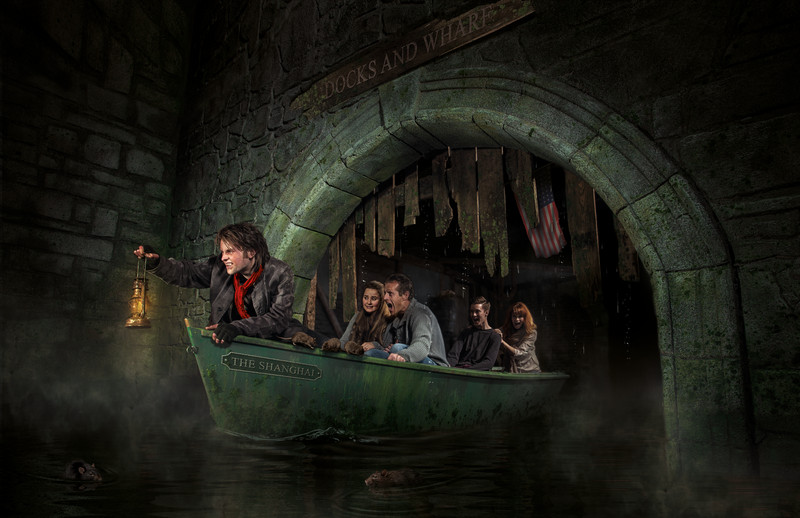 San Francisco started out as a mission but the event that laid the foundation for its pioneering spirit and diversity was the California Gold Rush of 1849. Adventurers, chancers and social outcasts alike came from all over the world to seek their fortune. Naturally they added lots of color to the story of San Francisco. While the city's many museums will tell you parts of this story, they're not nearly as much fun as the San Francisco Dungeon in Fisherman's Wharf. Here a group of talented actors make the city's fascinating history come alive in ways that will make you laugh, cry, scream in terror but will never bore you. Go on an action-packed ride with the miners, the gangsters, the crime fighters and the … uhm … generous women who once roamed the city's streets. Who would have thought that a history lesson could be such a thrill?
2. Madame Tussauds San Francisco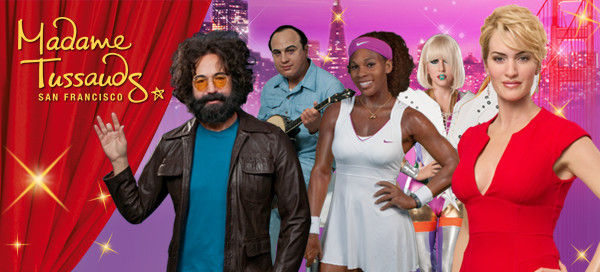 Next door to the San Francisco Dungeon is selfie heaven, Madame Tussauds San Francisco. Get into the spirit of the city with a stroll down its most famous streets and to the Golden Gate Bridge. Hang with Steven Spielberg or Steve McQueen and that green Mustang. Tell that other Steve, Mr. Jobs, what you think of his company's latest gadget. Try out your most seductive pout alongside Marilyn Monroe or get serious and discuss humanity with Barack Obama, Rosa Parks, Martin Luther King, Jr. and the Dalai Lama. Take on Bruce Lee and Muhammad Ali, but preferably not at the same time. Jam with Adele, Bob Marley or Lady Gaga and join the A list at a glamorous party. There's no better way to spend a morning when Fog City is covered in its misty blanket.
  3. The unusual public transport
Not many cities can say that their public transport system is an attraction in itself. The San Fran sound is a clackety-clack-clack and it comes from the streetcars and cable cars that get people from A to B. Travel in a historic streetcar on the F Line down the Embarcadero waterfront and on to the famous Castro district. Enjoy the views coming down the steep inclines of Nob Hill and Russian Hills in a cable car. Take a trolley bus to the bohemian hippie hotbed of Haight-Ashbury or to the Latin-flavored Mission district where it all started. Getting around in San Francisco's many interesting neighborhoods is easy but more than that, it's an unforgettable experience!
4. Breakfast at Mama's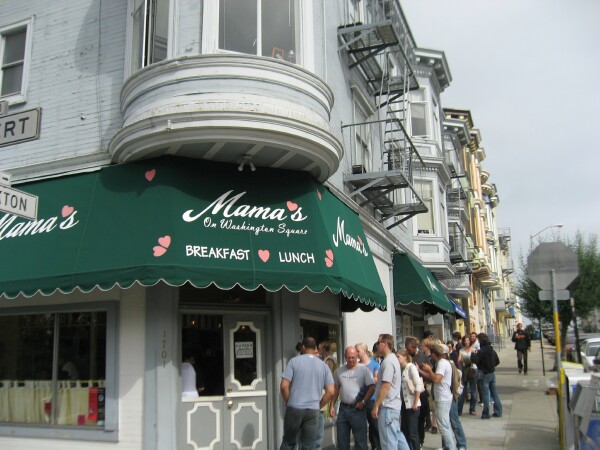 San Francisco is a foodie paradise. There are best places to eat in San Francisco, with everything from dim sum in Chinatown, burritos in the Mission and seafood in Fisherman's Wharf on offer. Grab a snack from a food cart or dine in style in a gourmet restaurant, but start the day by having what Zagat has called the 'Best Breakfast in San Francisco' at Mama's. This family eatery is located on Washington Square in North Beach, also known as Little Italy, and it's not unusual to see the locals line up outside for a table, especially over weekends. Join them and watch the many activities going on in Washington Square while you wait. And the wait will be worth it: With a wide array of scrumptious omelets, pancakes, eggs Benedict, baked goods and other dishes to choose from, even the fussiest of eaters can breakfast like royalty here. Not a fan of breakfast food? You can also find the best crab restaurant in San Francisco if you're into that! Visit sites like https://fogharbor.com/ to know more.