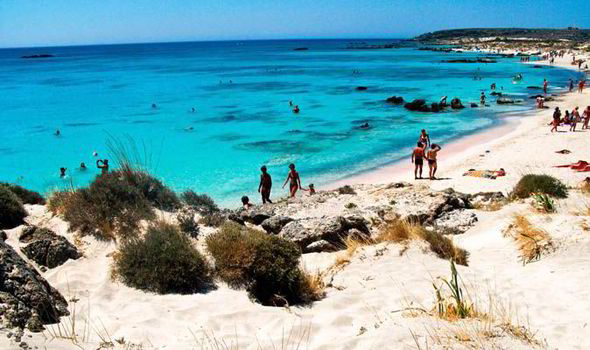 What makes Greece such a popular tourist destination is its mixture of incredible culture, delicious cuisine and of course, it's bustling nightlife. The Greek islands in particular offer some of the best parties and nightclubs in the whole of Europe and along with Ibiza, have become a mecca for young clubbers on the search for fun and excitement.
If you're looking for a great party destination, there is no shortage of Greek islands to choose from. Each has something unique to offer but to help you narrow it down, we've compiled a list of three of the very best Greek party destinations. Check out these great Greece holidays today.
Ios
If you're looking for a destination that has great beaches and wild nightlife, you cannot go wrong with Ios. Located in Cyclades, Ios is a party island that's incredibly popular with young people thanks to its lively party scene that's in full swing during the summer. Chora, which is the main village in Ios, comes to life at night and plays host to some of the best parties on any of the Greek islands.
During the day however, it's a very peaceful and scenic place with beautiful white-wash houses lining the small alleys of the village. Chora is also great during the early evening with some fantastic stores selling clothing and jewellery as well as a collection of great restaurants.
Crete
Crete is one of the most popular Greek islands, as well as being the largest. It offers incredibly distinctive culture and cuisine in addition to its vibrant nightlife. The island's many whitewashed mountains mean it's perfect for hiking and there are plenty of must-see ruins including Knossos. The southern coast of Crete has some fantastic beaches boasting beautiful white sand and crystal clear waters.
For party goers, the north side of the island is going to be of most interest. Malia in particular is host to many great bars, clubs, discos, shops and restaurants. If you're looking to party on Crete, this is where you want to be!
Mykonos
It's hard to believe that not so long ago, Mykonos was one of the poorest islands in Greece. Today, it's one of the most popular destinations for party goers and offers a fantastic social scene that's hard to beat. The best time for party animals to visit Mykonos is during the summer months of June to August when the hotels and resorts are packed with young people looking for a good time!
In addition to its great nightlife, Mykonos also offers an extremely picturesque and relaxing experience during the day. There are also many museums and historical sites for those that want to soak up some of the island's fascinating culture. Locals are extremely friendly and accommodating, which makes Mykonos the perfect place to visit at any time of the year. In fact, once the party scene has died down after the summer, Mykonos becomes a very peaceful fishing island.