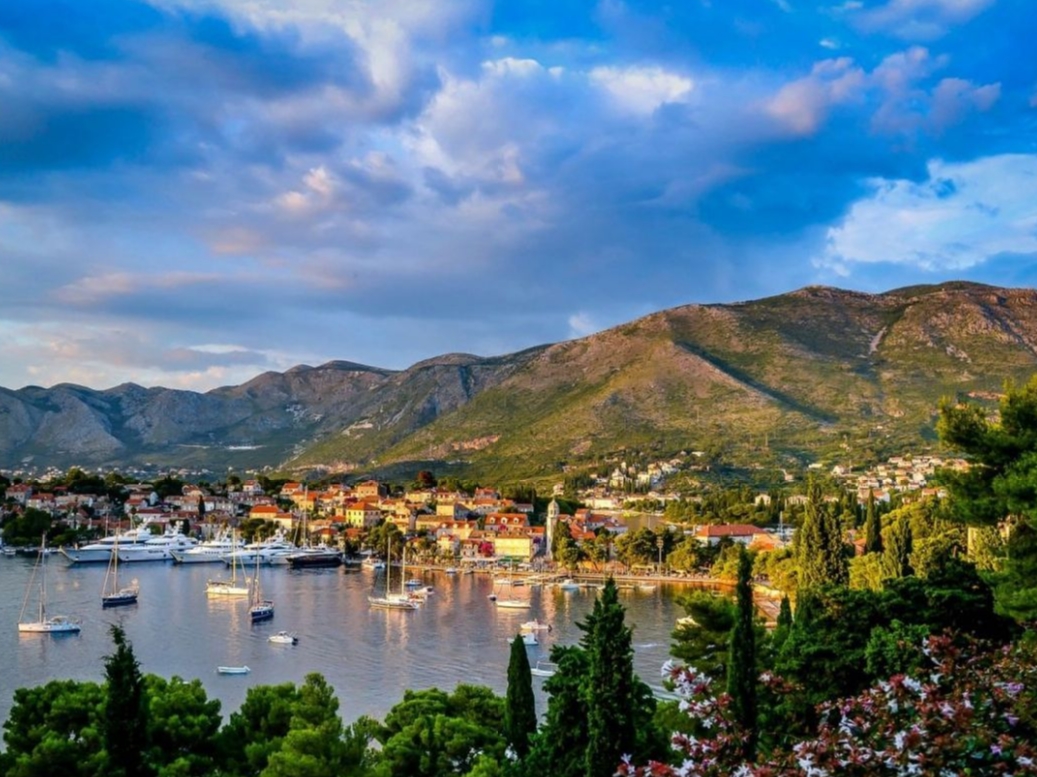 Weather conditions are one of the key elements to check if we want to charter a yacht in Croatia. Low temperatures, strong wind or rain can effectively ruin a trip, especially when our crew is ready for a sunny vacation, swimming in a warm sea and relaxing, undemanding yachting. So where do you check the weather to be up to date and avoid weather surprises during your trip?
Stationary in the marina
Yacht charter in Croatia comes with surprise about weather and every sailor knows it. Weather forecasts are displayed in showcases in individual marinas. Thanks to this, getting up in the morning and strolling ashore, for example to the store, we can easily check what probably await us during the day. It is a good time to plan further stops with the rest of the crew and choose the direction of the trip. If we want, the port staff will prepare a copy of the printout for us, which we can take on board. In addition, a good hint as to the upcoming conditions can be assessments of local port employees – they know the capricious Croatian weather inside out and often much more effectively than meteorologists can determine what exactly awaits us in the following hours or the next day.
The easiest way is via the internet
Being up to date with the weather forecast is a very important duty of every skipper. Nowadays, when almost every new yacht is equipped with a router with Internet access (often for an extra charge during the charter), checking the weather is not an art. Just go to one of the proven portals and see what conditions you can expect.
Current weather forecasts in Croatia are available on the official site Progn.hr and updated at dawn, i.e. at 6:00, at noon, i.e. at 12:00 and in the evening, at 18:00. Reliable information on current conditions and upcoming changes can be found on Windguru, Windyty and MeteoBlue.
"Old-school" – by radio
Although this option is less and less used nowadays, there are still cruises without internet (or temporarily out of range) or without stops. Then the only way (except for observing certain signs that nature gives us) to get to know the forecasts of meteorologists will be to hear them on the FM radio. We recommend gathering a larger bunch of people at the time of the message or recording them on the telephone – this will improve their understanding, especially in the case of poor knowledge of foreign languages. In Croatia, forecasts can be heard on the VHF 24 channel, i.e. on Radio Split at 7:45, 14:45 and 21:45, on the VHF channels 07, 21, 23, 28 and 81, i.e. on Radio Rijeka – at 7:35 , 16:35 and 21:45 and on channels 04, 07 and 85 in Radio Dubrovnik at 8:25, 15:20 and 23:20.
The weather in Croatia can surprise, and a good skipper effectively confronts his own experience, signs that appear in the sky and land with what the media reports. Systematic checking of forecasts will ensure crew safety and adaptation of the cruise's "attractions" to the weather. For example, on a cloudy day it is not worth planning a trip to the Blue Cave, because then it loses all its charm!