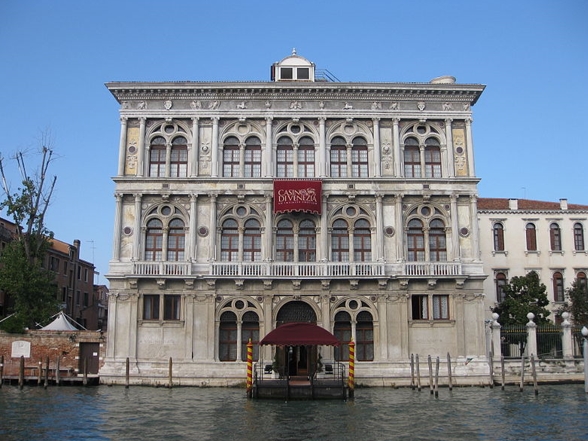 Europe is home to some of the largest poker tours and casinos in the world.
In fact, for poker-lovers, there are so many great venues to place a bet at, that it can be hard to choose where to visit. Thankfully, we've done the hard work for you and picked the four best casinos to visit in Europe.
From a gambling arena adored by James Bond to the oldest betting house around, these are the top European casinos for poker-lovers.
Recommended reading: Best Places for Students to Travel in Europe
Best casino to visit in the UK: The Hippodrome, London
London, city of culture, city of people, city of sport, and city of royalty. The UK's largest city is a sprawling mass of history and entertainment, and gambling is no exception – not only does London have an array of casinos, it also has one of Europe's best: The Hippodrome.
With five floors, a huge array of games theatre shows, and a noted steak house, London's The Hippodrome is one of Europe's premier casinos – but it's not just one casino, it's three.
The Hippodrome's three casinos are the Grand Casino, Lola's Casino, and the Cranbourn Club. Each provides something a little different and their combined offerings means that there's something for everyone:
Grand Casino: Has incredible views
Lola's Casino: Sublime craps tables
Cranbourn Club: For the more sedate gambler
So, what games can you play at The Hippodrome? Here's what!
Baccarat
Roulette
Blackjack
Poker
Craps
Pai Gow
Casino War
Slots
If you're looking for a casino that is smoke-free, then you can't go wrong with Palace Resort Casino. You can find Palace Casino Resort info here. Also, take a look at these gambling sites not on gamstop where you can play at home.
Best casino to visit in Spain: Casino Gran Madrid Torrelodones, Madrid
Madrid is one of Europe's largest and most historic capitals. It's home to the continent's most successful football team (Real Madrid), is full of parks, features a vibrant music scene, and has stunning architecture. It also has one of Europe's finest casinos – Casino Gran Madrid Torrelodones.
Casino Gran Madrid Torrelodones is a venue that's great for all types of gambling fans, with games galore:
American Roulette
Blackjack
Caribbean Stud Poker
Electronic Keno
Electronic Roulette
Electronic Tables
Punto Banco
Slot machines
Video Poker
But where Casino Gran Madrid Torrelodones really shines is in its poker offering. Along with the great range of games for gamblers, the casino is so highly regarded on the poker circuit that the Madrid edition of the European Poker Tour (EPT) was recently held there.
So, if you're a poker fan who wants to visit one of Europe's most vibrant and diverse gambling venues, you can't go wrong with Casino Gran Madrid Torrelodones!
Best casino to visit in France: Casino de Monte Carlo, Monaco
Yes, yes, we know that Monaco is a sovereign city-state, country, meaning that it isn't technically part of France – but if the region's football team is allowed to play in the French league, we're saying that Monaco can be France's representative in our list.
Now that we've got that out of the way, we'll get onto the business of telling you why you should visit the Casino de Monte Carlo. It's simple – it's a historic casino that has gorgeous architecture, 18 bars, a theatre, and a hotel. Not good enough for you? It's also featured in a slew of James Bond films.
But placing a wager in the same casino as Jimmy B isn't the only reason that  this is one of the best casinos to visit in Europe, there are lots of gambling options to keep you entertained:
Slots
Blackjack
Craps
Roulette (French and English)
Poker
Punto Banco
30 & 40
If you're a high-roller that fancies a flutter then Casino de Monte Carlo is perfect. But even if you're operating at the lower end of the money scale, we think you'll find plenty to love about this casino – after all, what gambling fan could resist placing a wager in the same casino as James Bond?
Best casino to visit in Italy: Casino di Venezia, Venice
Home to the colosseum, world class football teams, Vatican City, great food, excellent win, and some of the finest art you'll ever see, Italy has a range of treats to satisfy almost anyone – including gamblers.
While there are many fine cities in Italy we're saying that Venice is the place to go. Why? Because in addition to boasting many past and present cultural treats, Venice houses Europe's oldest casino – Casino di Venezia.
Casino di Venezia opened in 1638 and is a truly stunning building that overlooks Venice's main waterway, the Grand Canal. But you should never judge a casino by its cover, and when assessing what's inside you'll be pleased to find a great selection of gambling options:
EZ Baccarat
Ultimate Texas Hold'em
Caribbean Stud Poker
Fair roulette
French roulette
Chemin de Fer
Punto Banco
Blackjack
Slots
So, if you're a history buff who adores gambling, you simply must go to Casino di Venezia, Venice – if you don't then you'll miss out on a chance to visit the oldest casino in Europe. If you're new to gambling but are looking to get in on the fun, check out this blackjack guide – newcasinos.
While The Hippodrome, Casino Gran Madrid Torrelodones, Casino de Monte Carlo, and Casino di Venezia are four of the best casinos to visit in Europe, they're just the tip of the iceberg. So, begin by spending some time in these great gambling venues, then find some more to place a bet in!
If you also want to gamble while only staying at home, then bet365 is the best place for you.