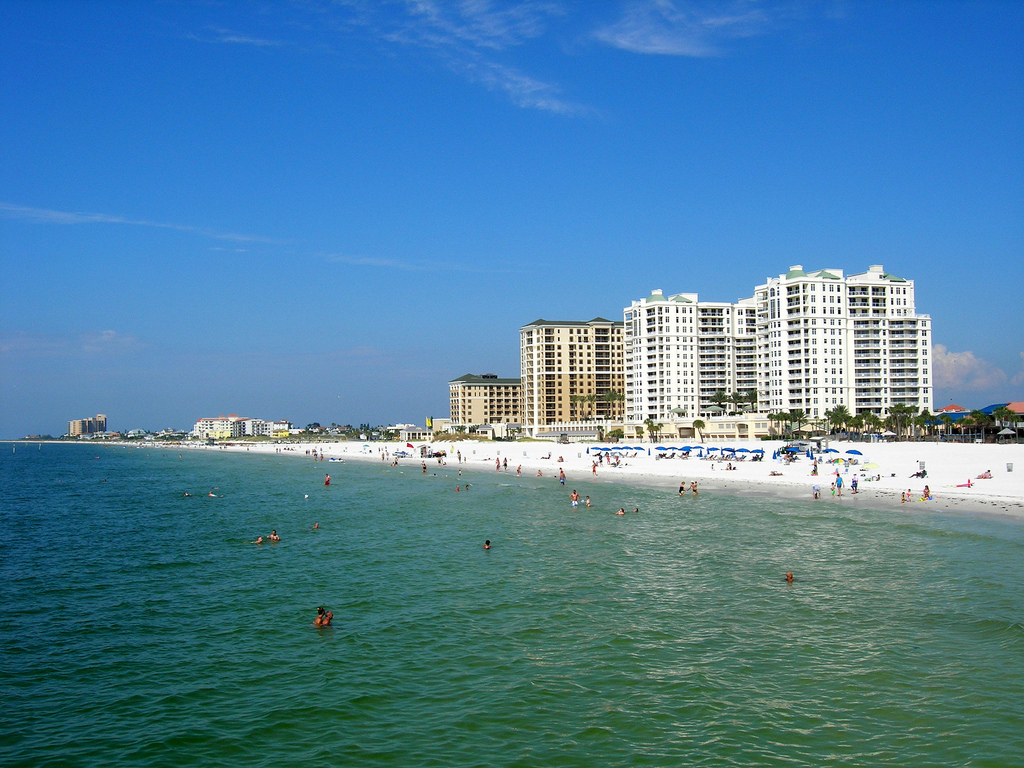 Situated in the heart of Florida, Orlando is one of the best if not the best tourist destinations in the United States. It is on the must-visit list of many travelers and for obvious reasons too. It has rightfully earned its nickname "The City Beautiful" which is befitting because of the wonderful experiences it offers its visitors. When it comes to amusement parks, no other city in the United States can rival Orlando, and this is just the tip of the iceberg. Orlando has that enchanted vibe surrounding it that will bring to life the kid in you. If a blissful adventure is what you are after, be it the natural gardens or the famous amusement parks such as the Walt Disney World, Orlando, Florida is the place for you.
The establishment of these wonderful tourist attractions means investors and companies are encouraged to invest here. Due to this, there is an infinite number of Hotels and motels in Orlando. So, if Orlando is your next tourist destination, then a bit of research and proper guidance will net you the best hotel deals in Orlando Florida. Don't forget to include a motel in your options as well.
If we talk about the climate, Orlando features a subtropical climate. You can experience hot weather with regular rain from May to October and cooler weather from November to April. Due to its geographic location, it is sometimes prone to hurricanes so be vary when you are planning your trip.
So, without any further ado here are some of the best tourist attractions Florida offers.
  Walt Disney World
Walt Disney requires no introduction. It has been a staple for family attraction for many years. It consists of four parks, with the Magic Kingdom being the most iconic with Cinderella's Castle at its center. If you are into futuristic sci-fi stuff and diverse cultures, then you might want to visit Epcot's Spaceship Earth geosphere. You will also get the chance to meet renowned Disney characters like Mary Poppins, Mulan and Belle. For tourists that want a sneak peek into the movie, the world would love to visit the Hollywood Studios park. Here you can get the chance to experience thrilling stunts and special effects. If you are more of an animal lover, then you will be delighted to visit the Animal Kingdom. The Kilimanjaro safari experience is a great way to witness the beautiful African animals roaming wild and free in their natural habitats. Not to mention, the huge Tree of Life provides the perfect background for great family photos.
You can experience parades and fireworks on special events all year round. You might experience some issues getting to your favorite attractions and rides as the queues are notoriously long. However, a Fast Pass Option can help you bypass long waiting lines. We suggest you at least give each park a minimum of one day each to enjoy them to their full extent. Disney boasts a variety of hotel resorts from budget resorts like Pop Century to more expensive and luxurious ones such as Port Orleans that are more leaned towards the adult demographic.
  Orlando's Sea World
Orlando's SeaWorld is famous for its enormous aquariums, whale shows, dolphin shows and much other exciting stuff. If you love marine life, then Orlando's Sea World should be on top of your visit list. You can get the chance to interact with dolphins and get up close and personal with these beautiful and intelligent creatures. You also get to see other amazing aquatic amazing animals such as sharks, sea lions, killer whales etc. There is also a dolphin nursery situated in the manatee rehabilitation center that you can visit. SeaWorld offers more than just marine and aquatic wildlife, and the park features many exciting rides for people of all age groups, including the notorious water rides that can revitalize you on a hot Florida day. The park also offers some of best roller coaster experience which includes the Kraken and the Mako hypercoaster.
  Kennedy Space Center Visitor Complex
If you want to have a memorable day in Orlando, then do not forget to visit the Kennedy Space Center Visitor Complex. If you are a NASA fan, you would love to see of their best-known operation centers. At the Heroes and Legends exhibit, a guide will introduce you to the lives and careers people who made the space program a reality. Do not forget to visit the Rocket Garden. Here you can witness rockets from NASA's previous flights including the renowned Gemini and Apollo programs. You can visit other exhibits too, such as the shuttle launch experience, lunar exploration, etc. If you are lucky, you may get the chance to see the flight launches from the Air Force Station.
  Universal Theme Parks
Movie geeks will never miss out on an opportunity to visit Universal Studios theme parks. I suggest you book a universal studios hotel, that way you'll be nearby and will be able to make the most of your trip. This is because the place is pretty expansive, with the The Universal's Islands of Adventure consisting of seven parks each dedicated to a specific film franchise. These parks include the famous Jurassic Park, Marvel Superhero Island, Skull Island, Toon Lagoon, The Lost Continent and The World of HARRY Potter being the newest addition. Universal Studios also hosts special events and celebrations throughout the year so be sure to check them out too. In a nutshell, Universal Orlando is a mega entertainment complex boasting shopping, dining and various other forms of day-night entertainment.
  Lake Eola Park
Located in the middle of downtown Orlando, Lake Eola is truly a gem of a place that you certainly do not want to miss visiting. Eola Park is built around a lake is considered to be one of the most peaceful spots in Orlando. It also hosts a variety of festivals and events throughout the year to keep the locals and visitors entertained. You can do a lot in the park ranging from a peaceful swan boat ride to interaction with the locals.
  Gatorland
If you are a fan of crocodiles and alligators, then this place is just for you. Gatorland has thousands of crocodiles, alligators, caimans and other reptiles. The "Gator Wrestling" and "Alligator Jumparoo" shows are a sight to behold where you can witness these magnificent beasts in their full glory. They have also added downhill mountain ziplines that passes over the top of crocodiles and alligators and can give you minor jump scares. It is not all about adults though as kids can have a good time in the Gator Gully Splash Park.
BOTTOM LINE
As you can see, Florida has a lot to offer when it comes to popular tourists' destinations. For the time being, we could only mention a few of those, but there are a lot of others as well. Some honourable mentions are Wet 'N Wild water park, Orlando Science Centre and Volcano Bay. If you are looking for some highly rated, do not forget to visit WestgateResorts for the best hotel deals.