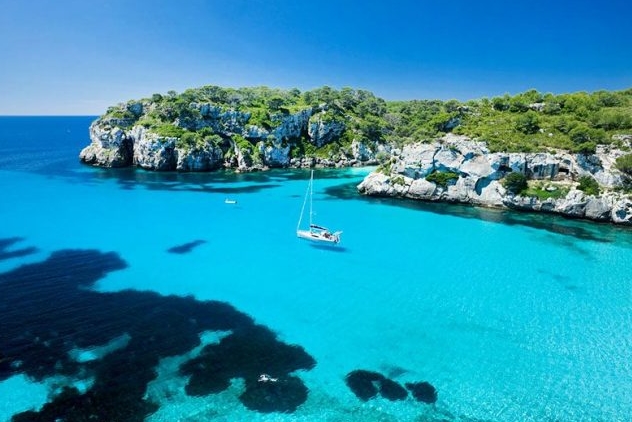 The island of Mallorca is one of the top tourist destinations in Europe receiving more than 9 million tourists a year. Whether you are thinking on going on holiday to Mallorca or you have already booked you package to visit Mallorca, we have prepared this article on collaboration with click mallorca, a local expert company four tours and attraction tickets, to help you to plan what attractions to visit and see in Mallorca.
We have prepared a list of the most common questions that tourists ask about what attractions to visit in Mallorca, and below you can find the answers to some of the most frequent questions.
What are the top attractions to visit in Mallorca?
As you can imagine there are thousands of attractions in Mallorca to cater all tourist necessities. From caves to theme parks, there is something for everybody. These are some of the top attractions in the island:
One of the Mallorca Caves. The most popular ones are the Caves of Drach
Palma Cathedral
Palma Aquarium
A trip on the train of Soller
A water park, the biggest one is Aqualand Arenal
Marineland if you like dolphins
Alcudia town with its old walls and the local market
Formentor Peninsula and the Cap Formentor
A boat trip in Summer is a must
What are the best outdoor activities or attractions in Majorca?
For those who love outdoor activities, there is much to do in Mallorca. It has a diverse landscape with mountains, sea, cliffs and the inland area. Here are some activities and attractions related to outdoor activities.
If you like adrenaline experiences, you have to do cliff jumping
In Spring don't miss a walk on the Serra de Tramuntana mountains
Explore in Summer some of the best Mallorca coves such as Es Coll Baix
Try a multiactivity combining kayak, snorkeling and sea coves
In Summer there are many options on boat and catamaran trips
Water sports such as parasail, the banana boat or jet ski
La Reserva Puig Galatzo
If you like outdoor attraction visit Jungle Parc or Forestal Park
What are the best day trips from Majorca?
The list of day trips in Mallorca is very extensive, but if we have to resume in 4 excursions preferred by the tourists, we recommend:
The island Tour combining bus, train, tram and boat.
A trip to the Caves of Drach
A trip to visit Palma
A catamaran trip in the Bay of Alcudia
What are the most popular attractions and things to do with kids in Mallorca?
Mallorca is a destination well prepared for families with children, and therefore there are many things to do and some attractions are especially focused on family fun.
Palma Aquarium attraction with all its fish tanks and kids' activities
A day at the beach doing sand castles and enjoying the water
One of the most popular attractions is Marineland renowned for its dolphin show
A glass bottom boat. Kids love to go on a boat trip and to explore the sea life thanks to the submarine vision on the boats
Katmandu Theme park
A day at one of the local waterparks. There are 3 water park attractions: Aqualand, Western water Park and Hidropark
What are the top attractions to visit in Palma de Mallorca?
Palma is the capital of the Balearic Islands, and probably you will want to visit it while on holiday in Mallorca. There are many attractions in Palma, and it will be impossible to visit all of them in one day. So here are some recommendations of the most popular and visited attractions in Palma:
The imposing Palma Cathedral
The Bellver Castle with great views overlooking Palma
The Olivar market to see local products and taste some tapas
The Pueblo Español where you find reproductions of the most interesting places of Spain
If you like museums, don't miss the Miro museum
A walk in the old quarter
Discount voucher for Mallorca attractions
You can find many Mallorca discount attractions on click mallorca website as they have tickets with 10% discounts, skip the line tickets and some exclusive packages that are only sold online. Worth to have a look.