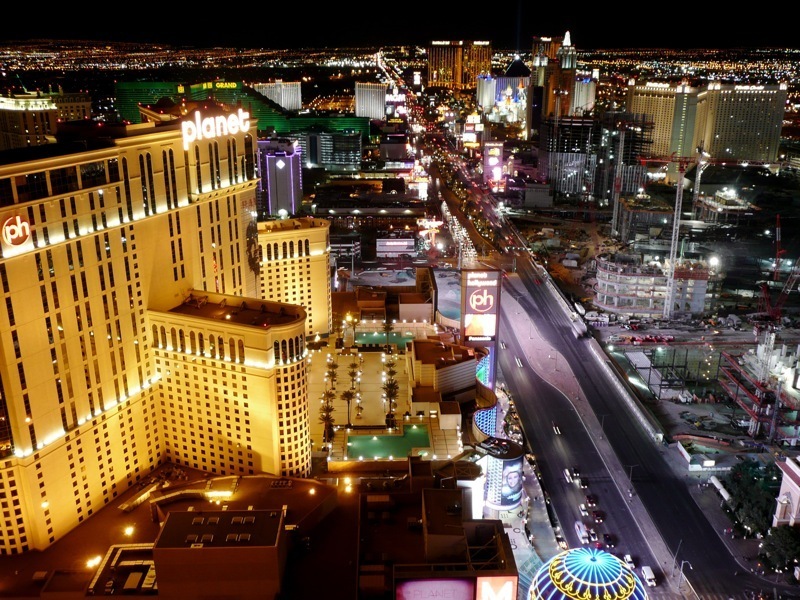 Anything can happen in Las Vegas, which is why visitors are advised to keep whatever happens in Sin City hush-hush. The unexpected awaits around every corner in Vegas! While crazy things do happen at the spur of a moment in Las Vegas, there are some pretty out-of-the-box things that you can actually plan for as you book your upcoming trip to Nevada.
EarlyVegas.com has the skinny on the best places to stay and things to do in Las Vegas. Here are Early Vegas' 5 things you've never dreamed of doing in Las Vegas… but can right now!
Ice Skate in the Desert: How does ice skating on the Las Vegas Strip sound? Pretty wild, no? The Cosmopolitan and Venetian in Las Vegas are bringing this favorite winter pastime to the desert this year for a hugely popular limited time attraction. The Cosmopolitan Boulevard Pool skating rink will be open through January 20th this season and costs $15 for an all-day pass, the better deal of the two. Ice skating at the Venetian will only be around until January 6th and costs $14.95 for a 30-minute session. Lame! Head to the Cosmopolitan this winter to enjoy cheap ice skating in the Las Vegas desert.
Helicopter Down the Strip: The Vegas Strip is one of those things that looks cool in pictures but is truly mind-blowing in person. There are just so many lights! Seeing the Las Vegas Strip from a bird's eye view on a helicopter tour is a great way to spend a few hours of an evening. And it's not as expensive as you might think it is: Las Vegas Strip helicopter tours can be found for under $100. We don't know about you, but it's not everyday you get to hop in a helicopter and see something as brilliant as the Vegas Strip!
The Mini Baja Buggy Tour: Ranked by Rolling Stone as the Best Near-Death Experience in Las Vegas, the Mini Baja Buggy Tour is a must for any adrenaline junkie… or for those looking to get away from the Strip and do something really unique! You won't bore your friends and family with pictures from this trip, that's for sure. The Mini Baja Buggy Tour takes you out to the harsh Nevada terrain to ride around in dune buggies for a bit. Since it is the desert, make sure to bring water!
Haunted House After Halloween:Eli Roth's Goretorium recently opened and has brought a new dimension to the already busy, buzzing Las Vegas Strip. The haunted hotel is a terrifying self-guided fright from the mind of Eli Roth, creator of horror flicks like "Cabin Fever" and "Hostel". Take a walk through and get scared by paid actors and special effects and then be sure to grab a drink at the go-go bar! What makes this haunted attraction so unique? It's open all year! It doesn't matter when you're in Las Vegas, the Goretorium is ready to scare your pants off.
The Bodacious Coco in Peepshow: Peepshow at Planet Hollywood has long been one of our favorite shows… we'd be lying if we said we weren't at least a little in love with the show's previous star, Holly Madison. Coco, the dangerously curvy wife of hip hop legend Ice-T, brings a bustier show to the Strip than her predecessor and boy, do we love her for it. This is a live adult show that will leave you speechless and ready for anything on your next trip to Las Vegas!
This article was written by Eric White, editor of several Las Vegas travel websites including EarlyVegas.com. Eric lives in San Diego, digs traveling and is a lifelong fan of the Pittsburgh Steelers.