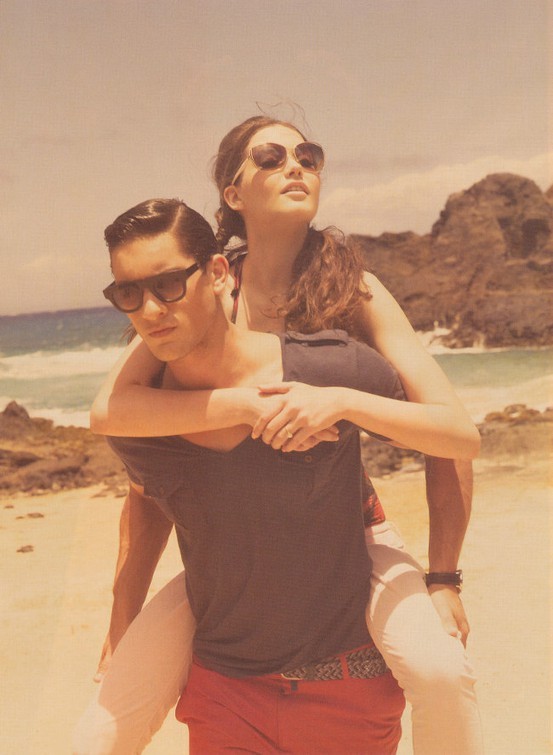 With all of your energy likely devoted to planning your wedding, the honeymoon might be more of an afterthought. This could mean that you find yourself packing for the trip at the last minute. And while your destination can help you decide whether you want to pack swimwear, hiking boots, or skis and a parka, there are a few things that every newlywed should bring along, regardless of where the honeymoon is happening. Here are just a few must-haves that you really shouldn't forget about when planning your first vacation as a married couple.
Protection. Not every couple wants to start off their married life with the looming prospect of parenthood on the horizon. Even if you're keen to start a family, your honeymoon is for you and your honey; it's not the right time to be worrying about ovulation, fertility, and such. Plus, you should devote at least the first several months (or years) of your marriage to enjoying each other's company and getting comfortable living together. Once you've settled in you can start to consider how kids might fit into your life. But for the duration of the honeymoon, at the very least, you might not want to worry about pregnancy – so arrange for appropriate protective measures and don't forget your fiery lingerie from www.flowerbagslingerie.co.uk/g2091/slenderella/. Before purchasing, you must first read reviews, like those Cris' Lingeries reviews, for instance.
Passports. Many young couples don't realize that it can take 4-6 weeks for passports to arrive. Even with expedited processing you're likely looking at 2-3 weeks. So waiting until the last minute can make those tickets to Tahiti worthless. The point is that you need to plan ahead if you want to travel outside your country of origin on your honeymoon. And don't forget to pack the passports early so you don't get to the airport without them, as well as keep it safe at all times during your trip (since you'll also need them to return home).
Traveler's checks. When you're young and in love you might not entertain the notion that con artists and criminals are looking for easy targets like you to pickpocket or even mug. Luckily, traveler's checks act as both cash and credit in the sense that they are accepted as easily as cash in most places, but they can be replaced like credit when lost or stolen.
Medication. You might be more concerned with packing swimsuits or lingerie for your honeymoon, but you're not going to have much fun if you run out of essential medications during your trip. For this reason it behooves you to stock up on prescriptions before you hit the road or fly the friendly skies; although you can probably obtain needed pharmaceuticals in other countries, it could entail a lot of time, effort, and money to make it happen.
Smartphone. Okay, so most people would recommend leaving the electronics at home when you're on your honeymoon, and this is a good rule of thumb if you want to enjoy a few days of intimacy and romance sans calls from well-wishers. But there are a lot of perks to having a smartphone on hand, especially when it's loaded with some truly useful apps. For one thing, you can leave your camera bag at home and use your phone as a pocket-sized camera. But it can also be your map, your tour guide, a translator, and more, all of which can come in handy on your honeymoon. Just leave it turned off the rest of the time to avoid distractions.