Ski holidays used to come with an extremely high price tag. It was usually only the rich and famous who were lucky enough to grace the slopes. Fortunately, those days are long gone and skiing is now more accessible, if you are looking or ski clothing, you can check a vast collection at https://www.altitude-sports.com/collections/women-gloves-mitts. So, if you're on a tight budget, but are eager to embark on your next ski trip, here are some helpful tips to help you along the way.
1. Choose to Go on Your Ski Holiday in Late Feb/March
The time of year you decide to go your ski holiday can really affect the price. The sought after skiing months are December and January, so you're best off steering clear of the slopes then. Also, bear in mind there's a half term holiday in February too, which unfortunately can make a real impact on the price. Late February/early March are a lot less popular, so if you're on a budget, this is certainly the time to go.
2. Select the Ski Resort Carefully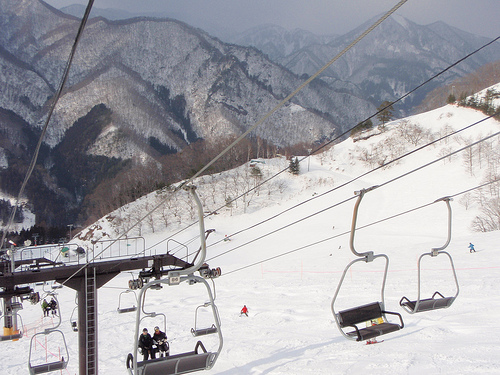 The most popular country for skiing is Switzerland, which inevitably makes it more expensive. Certainly not the best choice if you're on a budget. So opt for somewhere that's less in demand. As well as being far cheaper, it'll be a lot quieter as well – best of both worlds.
3. Get a Group of You to Holiday Together
If you know some other keen skiers, then why not all bunch together and go? Discounts are usually offered to large groups. So, as well having the most amazing time together, you'll save yourself some money too. When it comes to where to stay, chalets offer the perfect choice for large groups.
4. Don't Pay Over the Odds for Skiing Gear
Why spend hundreds of pounds on skiing gear when many resorts rent them out? It will mean you'll travel lighter too. What excess baggage? Alternatively, if you know someone who skis, you could ask them if you could borrow their gear. Another option is to shop around for the cheapest ski gear available. Check out the online auction sites like eBay. Many great bargains can be had there.
5. Book Your Skiing Lessons in Blocks
If you're in need of some lessons, then an effective way to save money on them is to book them in blocks. This way, you're most likely to get them at reduced rates. You might even get a complimentary lesson thrown in too.
6. Book Your Ski Holiday Last Minute
If you are able to take yourself on holiday whenever you choose, why not book last minute? Simply check with some of the major ski operators a couple of weeks before you plan to go, and you'll most probably find they have some fantastic deals available. Deals you just can't say no to.
From going at the right time of year, choosing an affordable ski resort to booking last minute, take on board our tips and you'll be able to have a fabulous ski holiday, whatever your budget. Happy skiing!