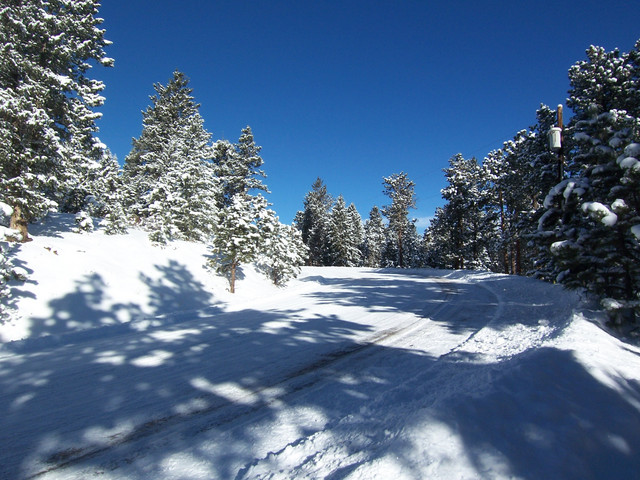 There's no denying that the Colorado landscape is breathtaking, what with majestic mountains and forested lands comprising the majority of the state. These features provide a year-round draw for tourists seeking to escape the doldrums of their urban (or suburban) existence and reconnect with nature for a while. But the winters in this northern state can be pretty harsh, with cold temperatures and abundant snowfall that can cause some would-be travelers to think twice about following through with their bookings. If you're the sort that likes to be outdoors in any weather, though, or you have a particular fondness for winter sports, you're in luck, because the whitewashed slopes of Colorado deliver some of the best runs in the U.S., if not the world. So if you're seeking a family-friendly winter escape in gorgeous Colorado, here are just a few activities you should add to your must list.
Skiing or snowboarding. This is a no-brainer. Colorado boasts some of the most impressive and popular ski resorts on the planet, thanks to elite hangouts like Aspen and Vale. But of course, there are also plenty of other options for the discerning family making budget travel plans. And if you're visiting this winter state, you can hardly do so without working in some time on the incredible pistes to be found in Colorado. Whether you're taking the kids for their first lessons on the bunny hill or the whole family is skilled enough to handle black diamond runs, you'll find what you want on your vacation. You can even strap on some cross-country gear if downhill skiing just isn't your bag.
Sledding. Not everyone is cut out for the strenuous sport of skiing. But if you'd still like to get out on the slopes and enjoy some fresh mountain air, sledding could be the perfect activity for you. You shouldn't have too much trouble finding shops that rent out toboggans, sleds, and even inner tubes (for a less bumpy ride). And the locals will surely give you tips on where to go for some gentle hills that will have you screaming with glee in no time.
Snowmobiling. If you're looking for an outdoor activity that requires little physical exertion, there's no better way to have some snow-bound fun than by renting snowmobiles for the day so you can zip through drifts and dart through trees as you explore this winter wonderland.
Other outdoor activities. You don't have to spend a ton of money on equipment rentals to have fun in the snow. Bundle the kids in their cold-weather gear and head outside to make snow angels, assemble snowmen, or perhaps even build snow forts complete with a stockpile of snow balls for an epic battle of parents versus kids.
Game day. Just because you happen to be surrounded by snow doesn't mean you need to spend every waking minute in it. If you want to nab some R&R on your winter vacation, consider pulling on a cozy sweater, starting a roaring fire, cooking up some cocoa, and settling in for a day of old-school board games with the whole family. Whether you're staying at a Colorado winter resort or a private cabin, this is a great way to reconnect as a family and have a little fun, sans the threat of frostbite.