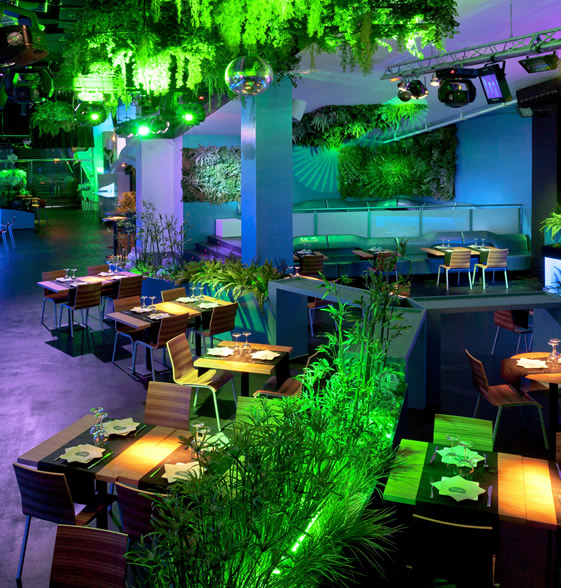 Barcelona is a very crowded city. There is a lot of traffic, many tourists are walking around every day and it has around 1.6 million inhabitants.  Sometimes it is nice to escape from this crowded city and relax. There are different places where you can go to. You can go to a park and enjoy the silence. Another option is to go to the beach, here you can enjoy the sun (if it is shining of course). What you also can do is go to a lounge bar. When the weather is not good you can also relax here. For the other things the weather has to be good otherwise it wouldn´t be so good. You can find many lounge bars in Barcelona. They are located in the centre and near the beach. When you visit the ones who are close to the beach you have a beautiful view and there is less traffic. Here you have the feeling you escape the crowded city. A will list a few lounge bars you can find near the beach and tell the difference. At night these lounge bars transform to a disco.
Agua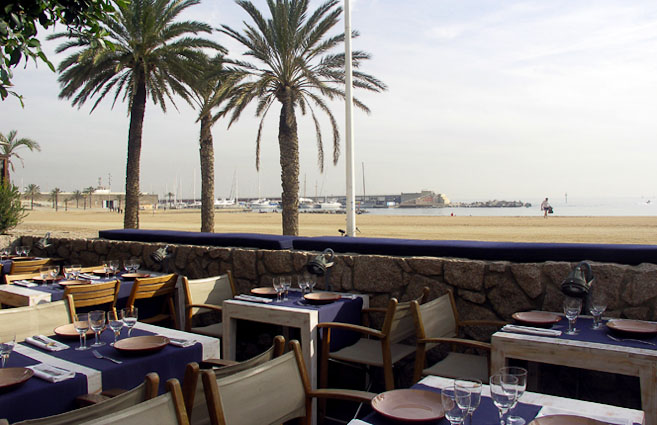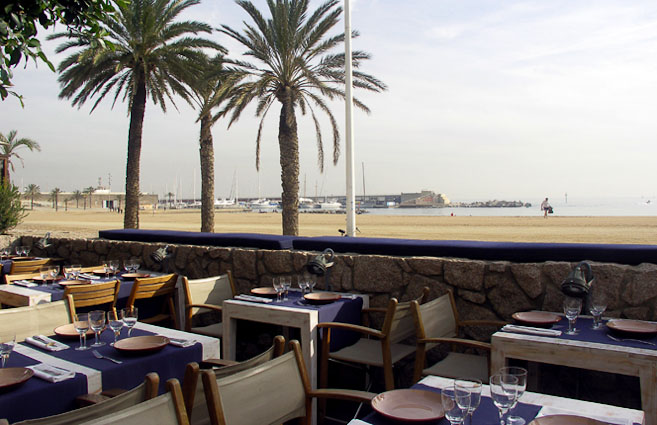 When the weather is good you can sit here outside in the sun. The beach is very close. The food is made with perfection. But when you are hungry this can become expensive when you go out to dinner here. The portions are little, but it tastes perfect. At night this bar doesn´t transform into a disco. You can relax here and enjoy the view.
CDLC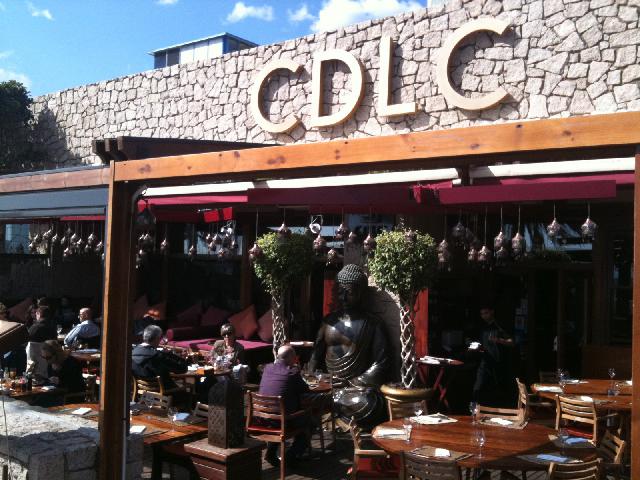 Carpe Diem Lounge Club is a very nice place. It has a terrace where you can sit at a table, but is also has lounge areas outside. When the weather is good you can enjoy the sun. Also when the weather is not that good you can sit here outside. They have a shielding wall to stop the wind. You can go here just to have a drink, but the food here is excellent. The way they serve the food is spectacular. It is almost too beautiful to eat. Too create a relax atmosphere they play lounge music. The inside has a Moroccan style, here you can also find lounge beds when you don´t want to sit outside.
Shoko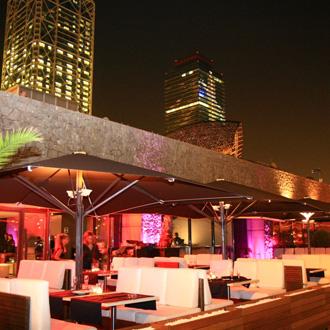 They serve here Asian and Mediterranean food. There is also a chill out area, where you can choose between a lot of cocktails. There is also a DJ and a live music session during the evening. At night this restaurant also transforms into a real club.
Opium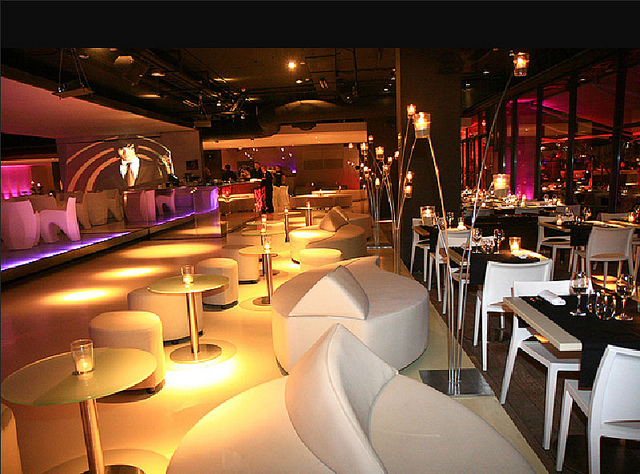 Opiummar is a very trendy place. It attracts especially young people, but there is no age limit at all. The interior is white and everything looks very modern. Outside there is a DJ who plays modern music, think of house, hiphop, R&B and also lounge. You can drink here a cocktail and enjoy the sun. Also here they serve food. You can have a nice dinner in the evening or lunch something during the day. At night this place transforms into a party place. The party goes on until 6 in the morning. In 2011 this club was chosen to the best  club in Barcelona.
All these lounge clubs are located next to each other. They are all very different. The food is different, the style is different and the music is different. You can walk by and have a look at the card and then choose the best option.
This article was written by Silvie, a writer and blogger for apartime.com, providers of Barcelona accommodation and vacation apartments Barcelona.