Going goofy Down Under – Top 5 Places To Snowboard In New Zealand
For a small country, New Zealand sure is big on mountains. No Everest's there, but lots of mountains offering wide, unspoiled fields for snowboarding, with very easy access and plenty of ways to have fun when your boarding is done for the day. With so many tremendous places to snowboard in New Zealand, how do you choose the best ones? Start your search at this skiing in Idaho snow resort.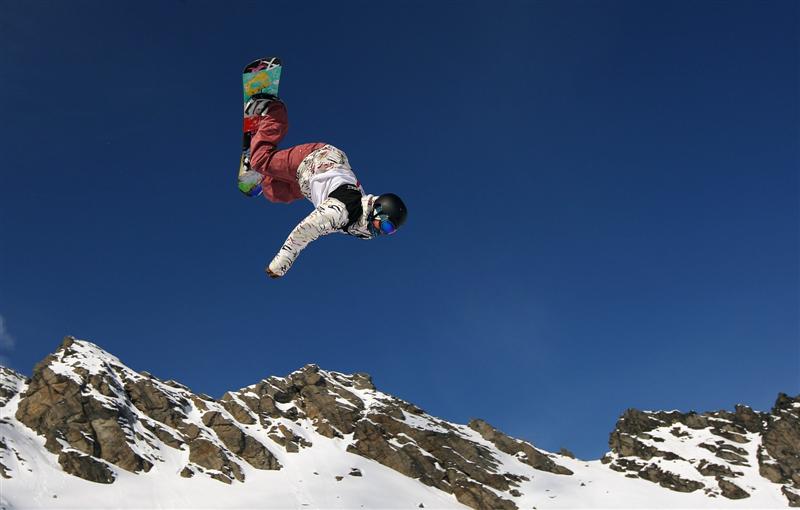 1. Queenstown. No surprise. Queenstown in the deep South Island is New Zealand's winter wonderland. A beautiful town in a spectacular setting, and close to several snowboarding areas, Queenstown is one of the most popular snow destinations in the Southern Hemisphere. The ski season in Queenstown is longer than most places, and the range of fields means there is something for snowboarders of all levels. Plus, when the sun sets Queenstown really warms up with plenty of buzzing bars and eateries. Excellent snowboarding during the day, good times at night. What's not to love about this place?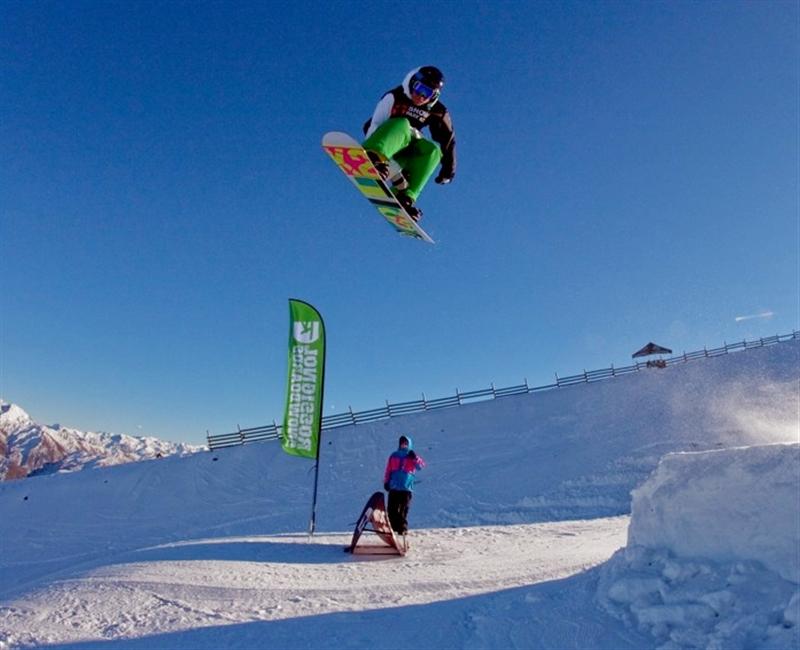 2. Wanaka. While you're in this part of the South Island, check out Wanaka, just down the road from Queenstown. Snowboarding purists suggest Wanaka has the best snowboarding in the country, with six amazing ski areas and a massive heli-skiing area. All ages and all skill levels are catered for in Wanaka. The town itself is as pretty as a picture as well. A must visit.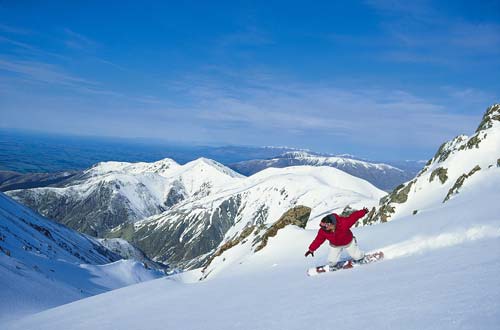 3. Mount Hutt. Another South Island hot-spot, Mount Hutt is only a couple of hours from Christchurch airport making it a fantastic place for international snowboarders who want to get off the plane and get straight into the action. Mount Hutt is also undergoing major re-development to make it an even better snowboarding destination, including the addition of snowmaking and chairlifts.
4. Mount Cook/MacKenzie Country. MacKenzie Country is inland from Canterbury and home to Mount Cook, New Zealand's highest mountain. There are several ski areas to choose from in this region, another excellent mix for beginners or pros. No matter your skill level, chances are you will never board in a more beautiful place. MacKenzie Country is New Zealand at its stunning postcard best. Many snowboarders have gone there for the love of the sport and come back in love with the countryside. Snowboarding here is spectacular in more ways than one.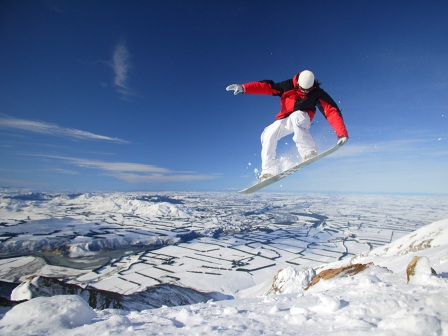 5. Mount Ruapehu. The South Island does not have a monopoly on the country's best snowboarding. Mount Ruapehu in the heart of the North Island is home to Turoa and Whakapapa ski areas. Whakapapa is actually the largest developed ski area in New Zealand, with more than 550 hectares of fun at your feet.  All this space means there is something to challenge all skill levels, with an awesome variety of terrain. The proximity to towns like Taupo, Rotorua and Ohakune (where you can white water rafting, jet boating, luge riding, mountain biking and more)  is another attraction. Mount Ruapehu is roughly equidistant from Auckland and Wellington, so it's just hours away regardless of which international airport you fly into.
Dani Bellamy is a writer who loves travelling.  She is currently exploring the world of collectable Japanese erasers and other fun things that lurk within  pencil cases while writing for www.coolpencilcase.com.