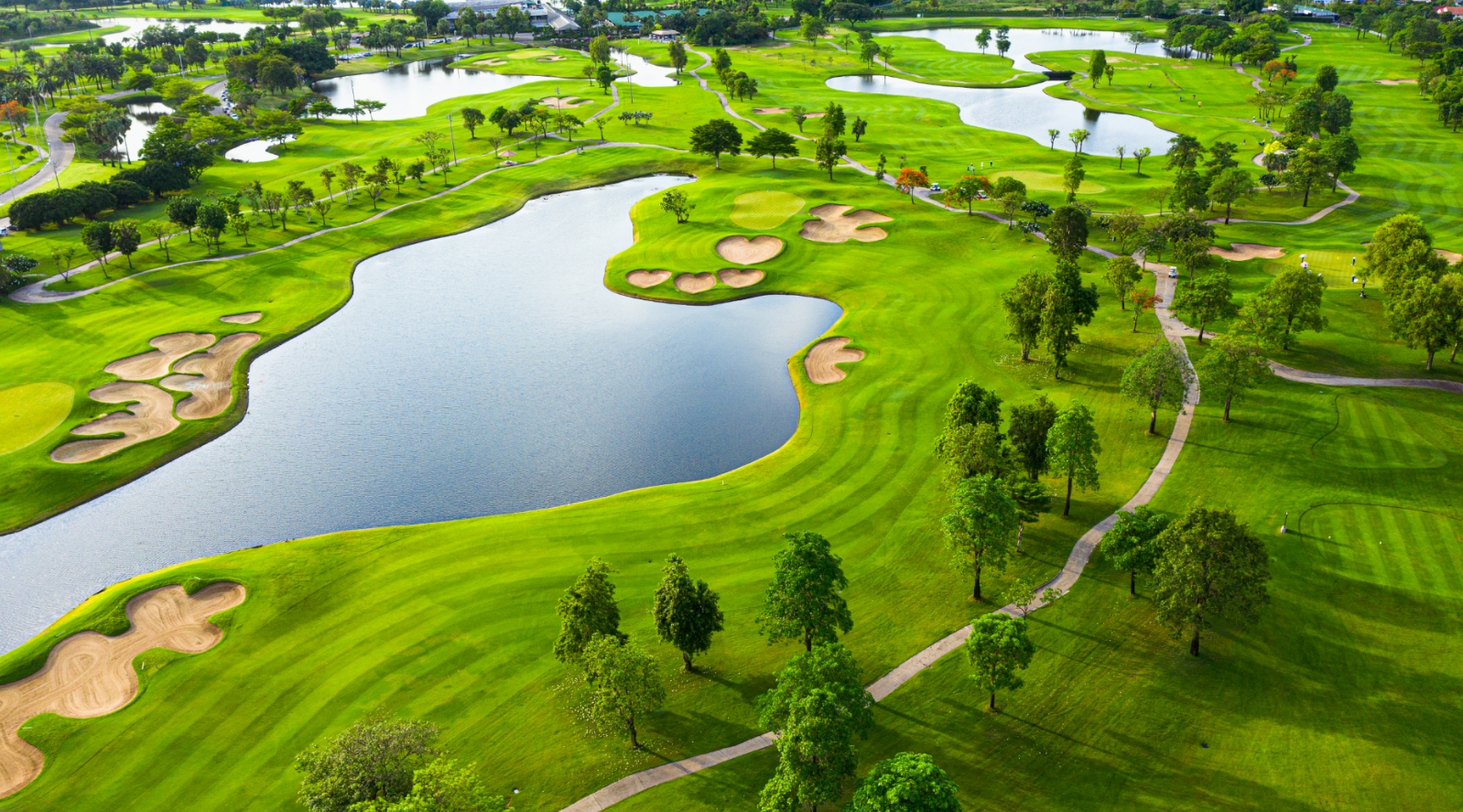 Whether it's written on paper or in their mind, golfers have a list of their golf destinations they would want to visit. And since golfing is a popular activity, especially for vacation, you will want to find weekend get-away spots for your next "vacay." And when it comes to these locations, they are both local and international courses that will help you get started or improve your skills in golf.
There are several spots for everyone and if you need a classic place full of history, then start with Pebble Beach, Pinehurst, and Broadmoor. Also, the spots with some pioneering layouts include the American Club, Kiawah Island, and Sea Pines Resort. Whether it's a club or resort, most of them are decorated with golf simulators like the best commercial golf simulators.
Top Ten Travel Destinations for Golfers
Wisconsin
Wisconsin state is famous for its brews and moos, and you may have been even accustomed to the dairy cattle. But it's also a favorite spot for golfing, and the Straits Course at Whistling Straits has many activities, including the hosting of the Ryder Cup in September. Besides, the spot was recently renovated to bentgrass, and the initial fine rescue removed to make golfing as hassle-free as possible.
There is also the Inn at Sentryworld Inn in Stevens Point, which is a favorite golfing spot for many. But it will reopen in July, and its course has also been renovated in preparation for the 2023 U.S Senior Open. This location is also the most visited among golfers and will remain so owing to its popularity.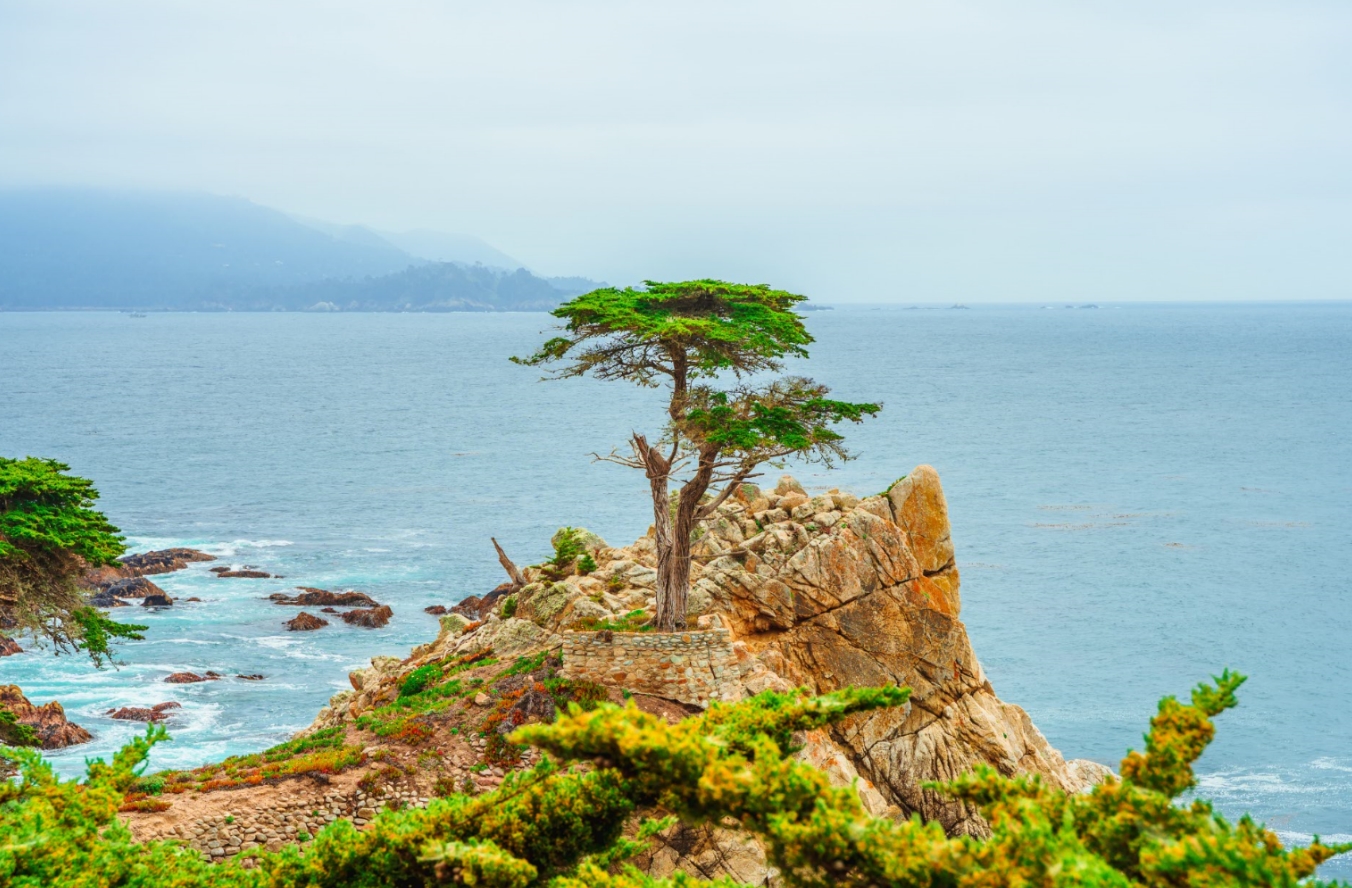 Monterey, California
Monterey in California is the dream destination of most golfers since it houses the Pebble Beach Links, a popular course in this area. Besides this popular spot of California, other courses include:
The Poppy Hills Golf Club.
Pasatiempo Golf Club.
Del Monte Golf club.
The Carmel Valley Ranch golf course
Many course events usually host these numerous golf courses. It's designed for the champions and a short distance nearby, you will enjoy amazing sea breezes from the ocean. If you are planning to visit California, you can see the 5 great stops on a California road trip.
Phoenix, Arizona
If you need something quite different like some dry heat, pristine groundskeeping, and challenging courses, then Phoenix will remain your ultimate choice. This area is very popular for golfing as it boasts of more than 200 courses you will choose, such as Arizona Biltmore, Troon North, and TPC Scottsdale.
Other popular courses in this area include the Ravel Golf Club, Papago Golf Course, and the Ak-Chin Southern Dunes. Find out what can be your destinations to visit in Arizona.
The Carolinas
The Carolinas is a famous island for vacations, and golf is one of the top pastime games here. It's the perfect place for golfers' vacations, and you will find 23 championship courses and numerous private and public levels that can suit players of different skill levels and budgets.
Besides, this spot also has some of the best resorts and offers you an excellent view of the Atlantic Ocean. Here, you will be practicing on your tees as you enjoy the cool breezing wind from the ocean. It offers the best relaxation, and the Sea Pine Resort and the Palmetto Dunes are some of the favorite spots for many golfers. And when you get outside of Hilton Head, you have countless golf course options, including Pinehurst, Tidewater, Old North State Club, and the Linville Golf club.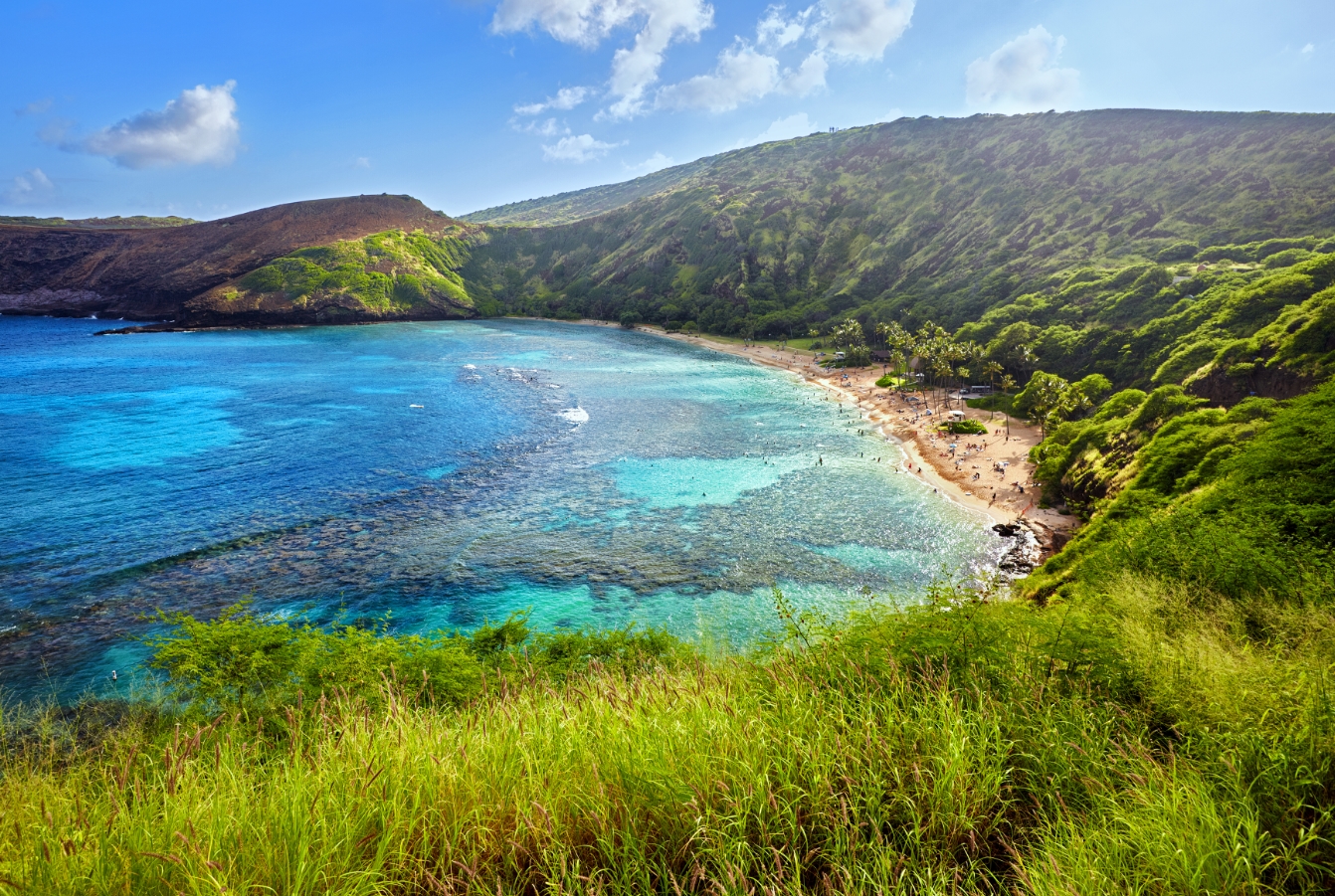 Hawaii
Hawaii is one of the areas which boasts of beautiful greens in the US. It is also a favorite hub spot for amateur and experienced golfers who enjoy practicing green teas. Most of the best golf courses are in the Koloa and Kailua-Kona on the big island. If you want to spend your holidays in a place that is surrounded by islands, heading to Hawaii can be an ideal option.
I would recommend you try the Makai Golf club at Princeville or the Nanea Golf club in Kailua-Kona. Also, the Poipu Bay Golf course and the Turtle Bay Resort's Palmer Course are great options. Accommodations are available in high-end resorts like the Turtle Bay Resort and the Fairmont Orchid.
Australia and New Zealand
Well, if you want to venture into Oceania for a golf game, then I recommend you try the two destinations. They have beautiful summers that occur in Northern Hemisphere winter and amazing courses ideal for your vacation.
The North Island in New Zealand offers amazing courses such as the Kinloch Club and the Kauri Cliffs Golf Course. You can also get accommodation at the Lodge at Kauri Cliffs in New Zealand or the Victoria Golf Club in Australia. Learn about the travelling guide to New Zealand and routes to Australia from our other blogs.
Las Vegas, Nevada
Las Vegas is also an incredible spot for the greens, and it's not about tables but golf. Shadow Creek is the most popular in the scene, and last year, it held the PGA Tour Event. Besides, it also recently hosted a top event called the LPGA Tour Event.
However, the Shadow Creek has a hefty $750 price tag, and if you can't afford it, then there are other options. They include the Las Vegas Paiute and the Wynn Golf Club, which are a favorite for many golfers. Check these things to do in Las Vegas.
Palm Beach, Florida
Palm Beach is home to more than 100 courses within a 20-mile range. It has numerous public and private options, making it ideal for visitors of different budgets and skill levels. It's the ideal spot for finding golf retreats from the dazzling greens to amazing PGA tour courses. However, they are not cheap and expect to spend a fortune on these courses, but you will enjoy the experience. Know more about tourist attractions in Florida from this blog.
Traverse City, Michigan
Traverse City is just a few points from Milwaukee, and it has numerous public golf courses. There are also championship courses in this area, including the Interlochen Golf Course and the Traverse City Country Club. You will also love to know that most golfers can find the option to suit their budget and skill level.
San Diego
Though it's the last destination in our review, San Diego remains an ultimate spot for golf. Most golf enthusiasts are familiar with the U.S Open match in 2009 when Tiger Woods beat Rocco Mediate. The South Course where the event was held has undergone renovation and is now even better.
Bottom-line
If you are looking for the best travel destinations for golfers, you will never go wrong with our top 10 destinations. And even though the Covid-19 pandemic is still with us, there is hope due to the efforts of the state and federal government. Visit these destinations today and have an enjoyable golfing experience.