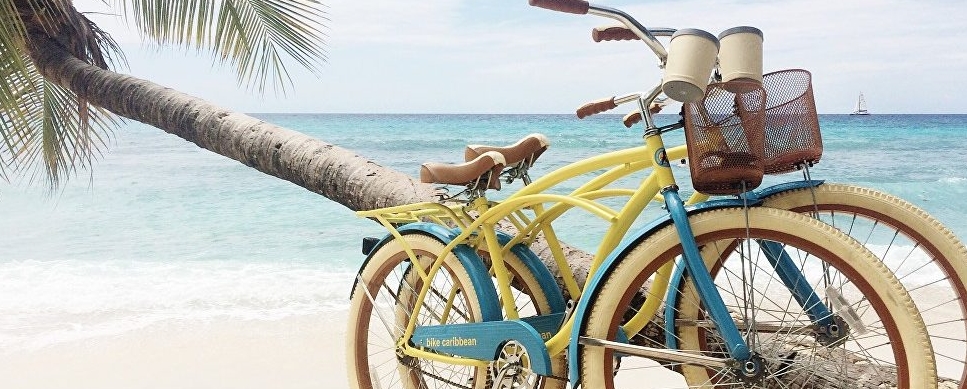 If you love riding your bike, it's understandable that you'd want to take it with you on holiday. With so many different roads and trails to explore all over the world, why should you restrict your cycling to your hometown? Break out of your comfort zone and feel the wind in your hair while cycling through winding alpine roads, or experience the world-famous mountain bike trails of Whistler, Canada. The possibilities are endless. Visit lovingthebike.com now and explore the world with your bike! But if you are into buying one of the the top performing ebikes that are relaxing and fun to ride look for Aventon. We are sure you'll love the experience!
But getting your bike to your destination is a considerable challenge. Of course, you can always rent a bike in another part of the world, but that's rarely an ideal solution. You know your bike, and you can rely on it. You don't want to spend unnecessary money on an inferior model that won't give you the riding experience you crave. The only option is to take your bike with you.
Bringing a bike on your travel presents a difficult logistical hurdle, which can prevent many traveling riders from bothering in the first place. But with the right planning, it is perfectly achievable. Here are some tips to help you make the most of your cycling holiday.
The Journey
How are you getting to your destination? Your method of travel will influence how easy it will be to transport your bike.
By car: If your bike can be broken down, you may be able to comfortably store it in your vehicle's back seat or boot. This will be tricky if you are traveling with family or have a lot of other luggage packed. The alternative is to invest in a bike rack to go on the back or top of your car. A roof rack offers plenty of space, and there is no chance of your bike damaging the paintwork. However, they can be awkward to load and require a locking system to prevent theft if you leave your car for a break en route. The bike will also be exposed to any adverse weather you encounter. Rear bike racks is a much better option for your car's fuel consumption as it creates less air resistance, and it is much easier to load. The only downside is it restricts access to your car's boot, and you can easily damage the paintwork if you're not careful. It is best if you have a Fat tire e-bike as it does not require much space and is made of extra elastic rubber which ensures its safety
By train: Most trains anywhere in the world offer designated bike storage facilities, so this is often one of the best ways for riders to travel. You will usually need to check the transport provider in advance to make sure they have bike capacity. And you generally have to pay a small fee to bring your bike onboard. Ensure you securely lock your bike or keep an eye on it to prevent it from being stolen.
By plane: A plane is the most awkward way to transport a bike, but it allows you to take it anywhere in the world. Most airlines will enable you to check in a bike for an additional fee, but the challenge comes with packing. Every airline has different rules, but you will usually need to transport your bike in a box or a case. You can purchase hard bike cases to protect your bike when traveling, but another option is to ask your local bike store for an unused cardboard bike box. You will need to ensure your bike is sufficiently wrapped and protected to prevent damage en route.
Accommodation
Where are you staying while on holiday? Whether you are in a hotel, campsite, or AirBnB, you should always check with your accommodation provider before booking to make sure they have the facilities to store bikes. You will also want to ensure they have adequate security in the storage area, including locks, alarms, and even CCTV, so you have peace of mind when you go out without your bike.
Insurance
When you travel with your bike, you open yourself up to several possible disasters, You could have an accident while riding unfamiliar roads, your bike could get stolen, or it could even get lost on the flight. Your bike is your prized possession, and you don't want anything to happen to it, and you want to keep yourself safe at the same time. For this reason, it is essential to take out bicycle travel insurance to cover you for the duration of your trip. Do some research and make sure the plan covers you for the specific location and types of activities you are planning. For example, if you will be taking part in competitions or engaging in extreme mountain biking, your insurance policy will need to take this into account.