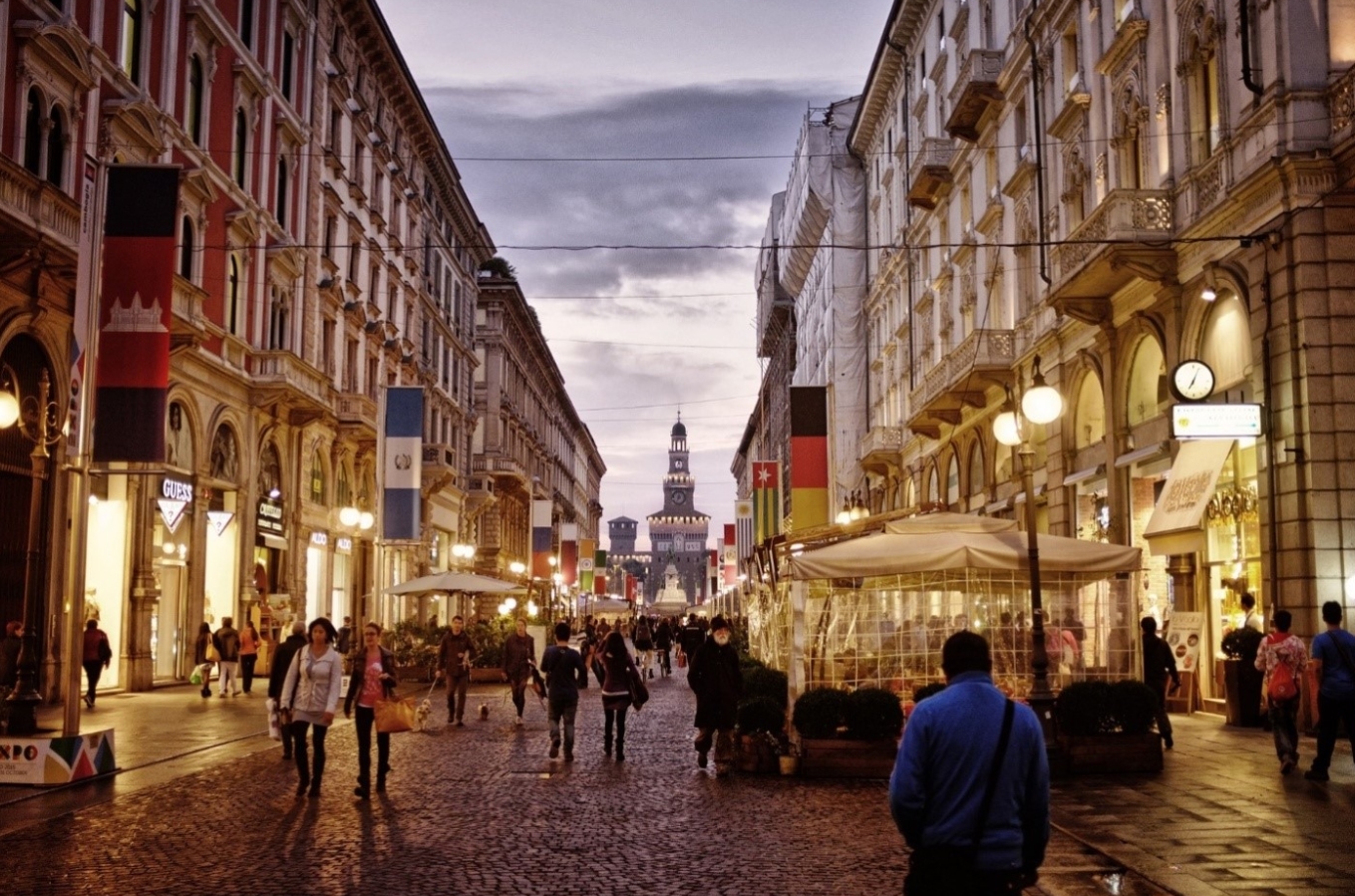 Europe is the headquarters of fashion and shopaholics. This continent has a lot of beautiful cities, cultural towns, amazing sceneries, exceptional traditions, and an eventful history to back all of these features. There can be any reason to visit this amazing place on earth, but when you are planning your trip, do try to do some shopping as Europe's got the best shopping cities in the world. Their exquisite shopping malls, markets, streets, and vendors set up everywhere to provide all the latest attire and trendy stuff. To further guide you about shopping in Europe, we are going to present the top 5 European shopping destinations where you can enjoy buying fashionable stuff for yourself or loved ones but please don't forget that besides these options, you'll also find tons of other options available online, with a higher possibility of getting discounts by just visiting websites like Raise. 
Enjoy your Euro trip to the fullest and explore this beautiful continent and its cities. Treat yourself with some new and trendy clothes and update your wardrobe with the latest collection of designer clothing and other stuff. You can also purchase souvenirs and gifts from this shopping break for your family, friends, partner, or anyone else.
However, A Euro trip will most definitely get too expensive to afford if you are going to explore different places, make multiple flights and accommodations, and do some shopping. To counter expenses, it is imperative to book cheap flights to different European cities and towns with the help of a renowned travel agency. They can also help you find cheap accommodation for your stay, as well as a suitable car rental service for moving about in the cities as well. So make the most of your European trip and shop for everything you like from the fashion headquarters of the world.
---
Top 5 European Shopping Destinations
---
Paris, France
Paris is the capital of France. It is one of the most beautiful cities in the world, which is why it is also one of the most visited by tourists annually. The French capital is one of the biggest shopping hubs in the whole world, which is why it tops this list of top 5 European shopping destinations. The legendary French city enhances its appeal to tourists and shopaholics with different monuments, sustainable shopping malls and markets, and some of the most important historical and significant landmarks. This city is a mixture of past and future, which is why it has developed an unbeatable fashion sense, and people love to follow its example in not only attire but also architecture and vision.
Some of the best malls and markets of Paris are Westfield Forum des Halles, Marche Bourse, Carrousel du Louvre, Paris Flea Market, Marche BiologiqueRaspail, and etcetera.
Milan, Italy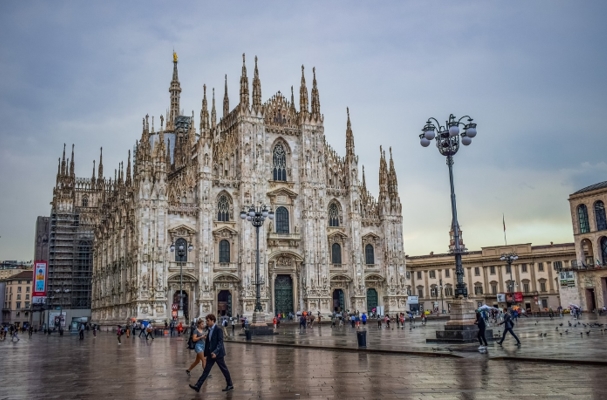 Milan is a city in Italy's northern Lombardy region. A major metropolis city in Europe, it is also known as the global capital of fashion and design. If you are a true shopaholic and a city explorer, there is no better place than the Italian city of Milan to come to. The beautiful structures of Duomo di Milano, a classical Gothic Cathedral; Galleria Vittorio Emanuele II, Sforzesco Castle, TeatroAlla Scala, and some other significant places are perfect to do some shopping and see some beautiful artwork related to this city. Enjoy shopping in the global shopping capital and explore this city's history, development, bakeries, museums, art, and architecture. A trip to Milan will always be remembered and cherished by you and other people you visit with.
Some of the best shopping malls and markets of Milan include CityLife Shopping District, City Centre Street, Galleria Vittorio Emanuele II, Bicocca Village, The Oriental Mall, The Highline Outlet, and etcetera.
London, United Kingdom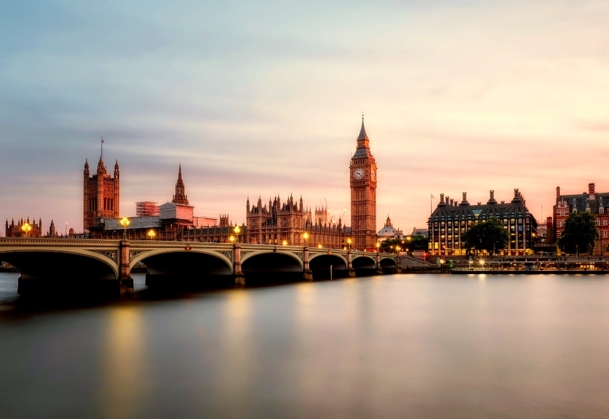 London is one of the most important cities of the world, andthe capital of the United Kingdom. It was once the city from where the mighty British Empire ruled over its territories in almost every continent on Earth. This place has been one of the most important in the history of the world. Today, London is a 21st-century city that has roots that go down the time of the ancient Roman Empire. Due to its worldly importance, London has seen a massive transition and development that has influenced its fashion sense and culture. Today, it has many immigrants and workers that have settled here and influenced the fashion and clothing trend by mixing themselves with the locals, if you want to take a peek, check the Nihal Fashions Indian Clothes online catalog.
Some of the important markets and shopping malls of London are Hay's Galleria, Westfield London, One New Change, Ealing Broadway, Victoria Place Shopping Centre, Cardinal Place, and etcetera.
Istanbul, Turkey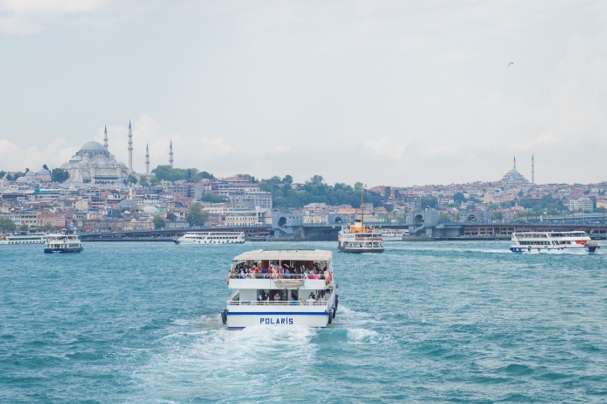 Istanbul is one of the biggest cities in the world, and a major city in Turkey that is located between Asia and Europe. The dividing line of this transcontinental city is the Bosphorus Strait. Due to its strategic location, Istanbul has been an important city throughout history as anyone who controlled it was able to control the trade between the two continents, as well as the only route to the Black Sea. Known as Constantinople in the Roman Times, Istanbul has seen a lot of invasions, power changes, and empires trying to rule over it in order to dominate the World Order. Due to all this historical influence and the mixture of modern art and fashion, Istanbul has become a leading city of shopping and fashion trendsetter.
Some of the renowned markets and shopping places of Istanbul include Istanbul Cevahir, Mall of Istanbul, MisirCarsisi, Forum Istanbul, Mon Market Ulus Pazari, and etcetera.
Amsterdam, Netherlands
This city may be the last in this list, but it is most definitely not the least. Amsterdam is the Dutch capital and is known for its artistic heritage, exceptional culture, intricate canal system, and beautiful boulevards with equally beautiful homes, offices, and shopping places. 17th Century was the golden age of this city, and different structures evolved such as the Van Gogh Museum. Today, the dynamics of this city have made it one of the best shopping destinations in Europe. There are many shopping malls, markets, international and local brand outlets, and stalls from where you can find beautiful stuff for yourself and your loved ones. You can also find different gift items and souvenirs of different landmarks of Amsterdam.
Some of the renowned shopping malls and markets of Amsterdam include Magna Mall, Kalverpassage, Gelderlandplein, AmsterdamsePoort, Shopping Centre Brazilie, Amsterdam Zuid, and etcetera.
---
"Hassan Johar, is a blogger by passion who has composed few web journals & contributed on many blogging platforms. He is working as a Digital Marketer in one of renowned UK based organization. He helps his clients to get better visibility online through digital marketing tactics."