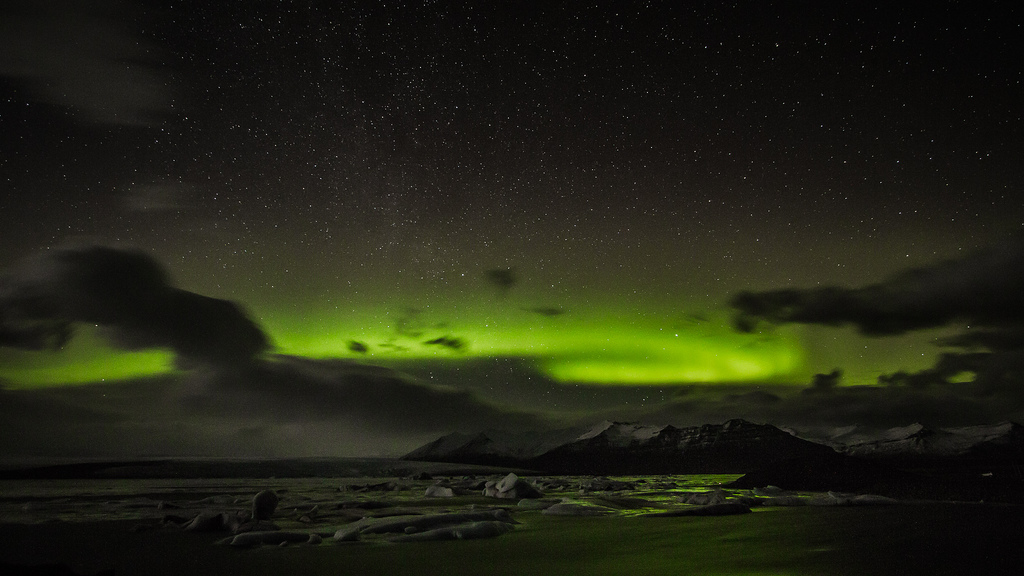 As betrothed couples start planning their weddings they are inundated with many things to look forward to (and of course, things to do). However, ask a bride or groom what they're looking forward to most about their wedding and the majority will say "the honeymoon". And who can blame them? Celebrating love and a new beginning, honeymoons should be a once in a lifetime travel experience. So while beach resorts and luxury island hideaways are tempting as romantic honeymoon destinations, don't forget that there's so much more you could see and do than lie on a beach. The question is do you dare to be different?
See the Northern Lights in Iceland
Few countries have received as much hype in recent years as Iceland, and the land of Vikings, volcanoes and vast natural beauty continues to live up to expectations. A dream destination for hiking through national parks, climbing up volcanoes and relaxing in geothermal spring waters, Iceland is perfect for nature-loving couples. If you then throw in the possibility of seeing the Northern Lights while exploring Iceland, you have an ideal honeymoon location for making life-long memories.
Exotic Luxury in the United Arab Emirates
Famous for extravagant luxury and year-round sunshine, Dubai is not an unusual honeymoon destination, but the rest of the United Arab Emirates are overlooked, which is a great shame. Explore tribal cultures and customs in Sharjah, watch  the fishermen at work at Ajman Fish Market and go on a desert safari in Abu Dhabi, UAE has much to offer the curious honeymooning couple. Furthermore, don't forget the white sand beaches stretching out along the Persian Gulf and some fantastic snorkelling and diving opportunities in the Gulf of Oman.
Go on Safari in Africa
Few experiences can equal a safari in Africa. With countries like Kenya, Tanzania, South Africa and Botswana offering a wide range of eco-conscious safari experiences across miles and miles of beautiful national parklands, a safari to see the Big Five is a special experience worth saving for a honeymoon. With a wide range of luxury accommodation on offer too, safari doesn't have to be as "wild" as you may think… unless, of course, you want it to be!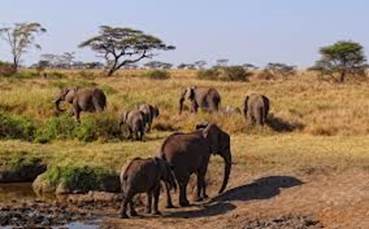 Image Source: http://en.wikipedia.org/wiki/Serengeti_National_Park
A live-aboard diving experience in the Andaman Sea
If you and your loved one are keen scuba-divers, then why not consider a live-aboard diving holiday in the Andaman Sea, an area rich in marine life and warm clear waters. Departing from one of Thailand's popular holiday islands like Phuket or Koh Lanta, on a live-aboard boat you can explore coral, coves and caves on uninhabited islands by day, watch the sun sink into the sea at night.
Island-hopping in Croatia
The coastline of Croatia is near enough one long archipelago comprising over 700 uninhabited islands. This makes the Croatian coastline a dream destination for those looking to lie on a new private beach every single day. Depending on your experience (or your energy levels after your wedding!) you can take on as much of the sailing as you want, but be sure to include the islands of Hvar, Brač and Vis in your island-hopping adventure.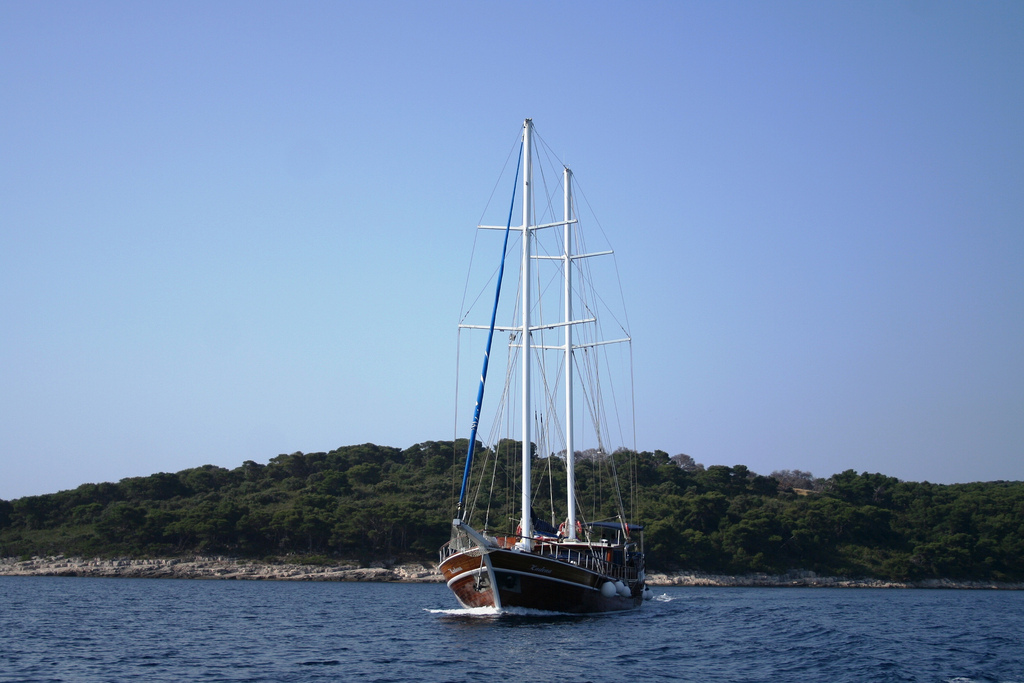 Image Source: flickr.com
Road-tripping in USA
There is something about the open road that has such promise and potential and not many countries boast as much open road as the United States of America. Whether you want to cross the country, drive along the Pacific coast or just explore one State, a road-tripping honeymoon gives you the opportunity to have ever-changing scenery while spending plenty of time with the one you love.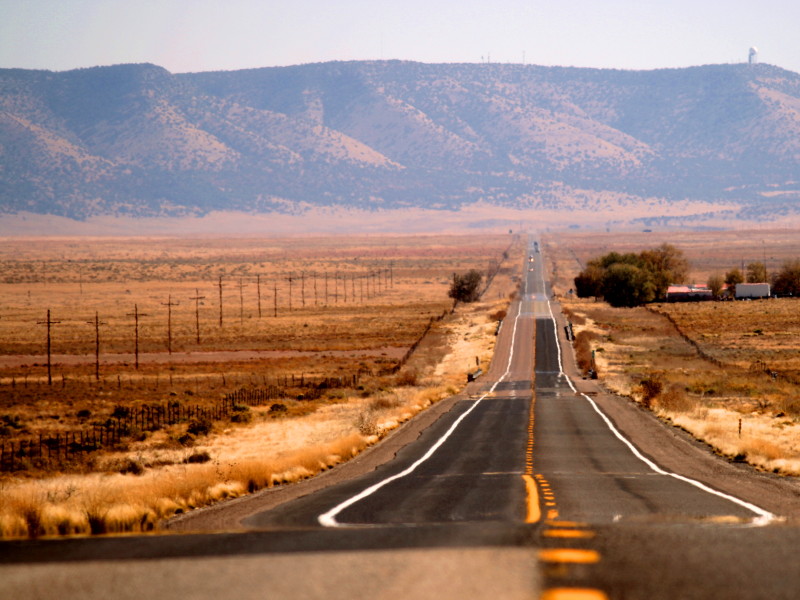 Image Source: flickr.com
Movie-location hunting in New Zealand
The ultimate honeymoon idea for fans of Peter Jackson's work, visitors to New Zealand have never been more inspired to seek out Hobbiton or Middle Earth. However, even before (and after) these blockbuster films were filmed in various locations across both the North and South Islands, New Zealand was a movie set for more amazing films including The Last Samurai, The Piano and Wolverine.
Cross Transylvania on the Danube Express
Once upon a time, trains were the only way to travel in style, with cross-continental journeys like the Orient Express becoming world-famous. In recent years train travel has experienced something of a revival. One of the most luxurious train journeys on offer for a honeymoon with a difference is the Danube Express from Budapest to Istanbul, a unique tour of Transylvanian Europe which takes in unspoilt views of the Hungarian, Romanian and Bulgarian countryside.
Encompass Africa can create the ideal Africa safari holiday tailored around what you want to see and how you want to travel. You could even create a journey around seeing these weird and wonderful animals. It's truly an unforgettable safari experience.
Find out more and follow Encompass Africa at Google+ and http://www.encompassafrica.com.au/