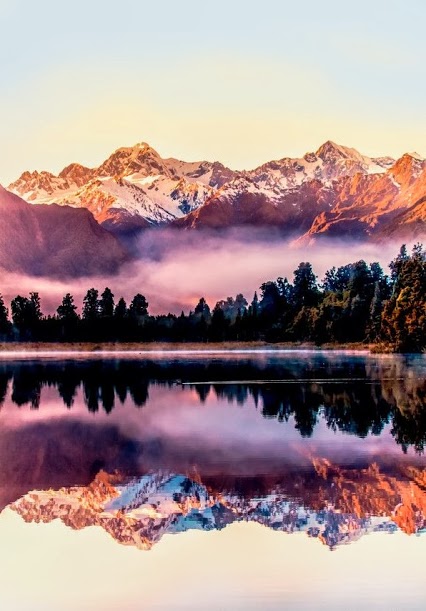 From snow-clad peaks and lush green landscapes to marvelous white glaciers and sandy beaches, all well-preserved by the natives and environmentally-conscious federal government, New Zealand is without doubt a gap year paradise. It is a nation that features some of the most exquisite natural monuments, thrilling adventures and unbeatable opportunities for exploration, and if you're looking for somewhere to tour on your gap year, you'll have plenty to keep your hands full in New Zealand.
With the Maori culture and quaint rural settlement seamlessly blending in with contemporary urban centres and vast expanses of unexplored wilderness, this stunning island nation has everything that can drive you away from the daily hustle-bustle of city life. Check out the best deals on airfares at Cheapflights, and book yourself a gap year ticket now!
Natural Wonders
Milford Sound ranks top amongst the most popular natural wonders in New Zealand, and located netioners can see it on foot or via tourist helicopters.
The Sky Tower and Other Attractions
The spectacular Sky Tower is the leading telecommunications and observation centre based in Auckland, and rising up to a height of 328 meters, it's the tallest man made structure in New Zealand. The top of the tower offers amazing views of the city and also houses a fine dining restaurant for the visitors.
Fiordland National Park was founded in 1952, and is spread over 1.2 million hectares of land, accommodating deep fiords as well as glaciers, including the Milford Sound. Situated on the northern tip of South Island, Abel Tasman National Park is a hiking paradise for adventurous tourists on gap years. The region features rocky trails, rough terrains and remarkable biodiversity including oysters, wood pigeons, blue penguins, wekas and rare migratory birds.
Popular Hotspots
Auckland is the largest and the most populous city of New Zealand, and the town is full of buzzing attractions, commercial opportunities, exciting places and beautiful panorama.
Christchurch is known as the thriving business centre of the country, and being the second largest city after Auckland it features lovely mountains and sun-kissed beaches. The 'Garden City' is famed for international trade, shopping, arts, world-class amenities and recreation for travellers, and for a little more exploring in New Zealand why not visit Queenstown!
Queenstown, located in Otago is a striking resort town on the South Island. They city was established in the z-shaped inlet (otherwise known as the Queenstown Bay) of Lake Wakatipu, and it is a famous site for outdoor adventure activities like bungee jumping, Shotover jetting and white-water rafting!