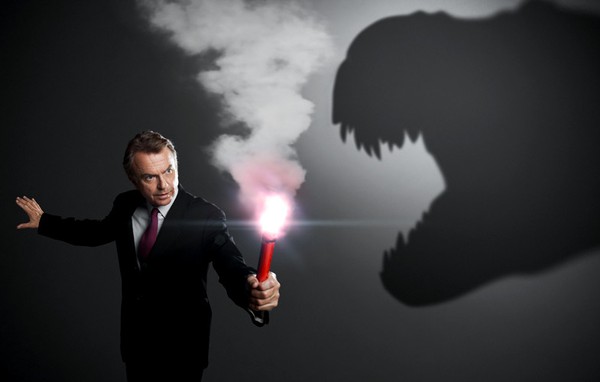 Theme Park tourism is big business and many people travel across the world just to visit them. If you're one of these people, and think that you've seen them all, it's time to think again! Here are six theme parts that are brilliantly strange and definitely worth a visit.
Spreepark in Berlin looks like it belongs in particularly creepy episode of Scooby Doo. It opened in 1969 in what was then the Eastern city.
At it's peak the park was getting well over a million visitors every year but the 90's were particularly unsuccessful and in early 2001 the park was declared bankrupt. When this happened the Park's owner, Norbett Witte, jetted off to Peru and managed to sneak six of his rides with him. He's currently serving a seven year prison sentence for drug trafficking, so on that basis I guess theme park rides are a lot easier to smuggle than cocaine! If you have been charged with drug trafficking, you should have a lawyer to represent you to stand for an affirmative defense which will protect your rights, to introduce evidences, which, if found to be credible, will negate your criminal liability or civil liability, even if it is proven that the defendant committed the alleged acts.
What makes Dubailand so unusual is the sheer extravagance of the project. The aim is to create a three billion square foot theme park, which incidentally is twice the size of Disney World, for an estimated cost of 65 billion dollars.
The aim is to create several different themed areas within the one complex. They plan to have a Six Flags Park, a Legoland, A Dreamworks Studios Theme Park and even a Tiger Woods themed area.
Unfortunately for theme park enthusiasts the current global financial climate means a lot of the work is currently on hold. But there are three attractions open already so if you're in the area it's definitely worth a visit.
If the hustle and bustle of theme parks stresses you out then maybe you should visit Suoi Tien Park, a Buddhist amusement park in Vietnam.
There's a real mix of attractions on offer at the Theme Park. There are rollercoasters for adrenaline junkies, a water park for visitors who like to make a splash and an area called Heavens Palace for the more spiritually inclined. This is the creators' vision of the afterlife that awaits those who have lived a life free from sin.
It's not often that the words Joseph Stalin and amusement are combined, if you visit Grutas Park (more commonly known as Stalin's World) in Lithuania that's exactly what you're going to find.
As you'd imagine the park's existence is pretty controversial. Its backers maintain that the whole point of Stalin's World is to remind visitors how horrible Soviet rule was for the masses but others see it as a way to make money by exploiting a dark past and sad memories.
The main attractions are Soviet relics which include stone statues, old prison camps and guard towers. On a slightly lighter note there's also a playground a few rides and a mini zoo! It certainly sounds like an unusual place to visit to me, although it wouldn't be the first on my list. In fact it would probably be somewhere near the bottom.
Haw Par Villa or the Tiger Balm Theme Park in Singapore is just plain odd. If Chinese mythology is your thing then it's definitely worth a visit, as the whole park is dedicated to far eastern folklore and legends.
Some of the attractions are pretty strange, but that's what makes it such a great place to visit. One of the highlights is undoubtedly the recreation of the ancient Chinese belief in the Ten Courts of Hell, which at Tiger Balm is set inside a 60 metre long dragon's tale.
The only downside of the Tiger Balm Theme Park is the lack of rides that are on offer. I mean can you really sell yourself as a theme park if you don't have any?
Technically a skyline isn't a theme park, but Las Vegas is basically one big playground. So it counts!
You'll find some of the craziest rides in the world in Las Vegas including The Big Shot which shoots riders to a point where they're more than 1000 feet above the city's streets. Then there are also rides like Insanity and X-Scream which dangle visitors over the edge of skyscrapers offering some of the world's most terrifying views. Some theme park attractions include an outdoor ropes course, so everyone will find something that they find exciting. Don't settle for run-of-the-mill family excursions; experience the rush of high ropes course today! So if you're afraid of heights you should probably stick to the casinos.