The pleasant experience of traveling is often obscured by the less pleasant part: the packing. Many people get anxious – what did I forget? what should I leave at home? – turning an otherwise dreamy trip into just another problem. However, with these easy tips and tricks, you'll be able to pack in no time – and still take with you everything you need: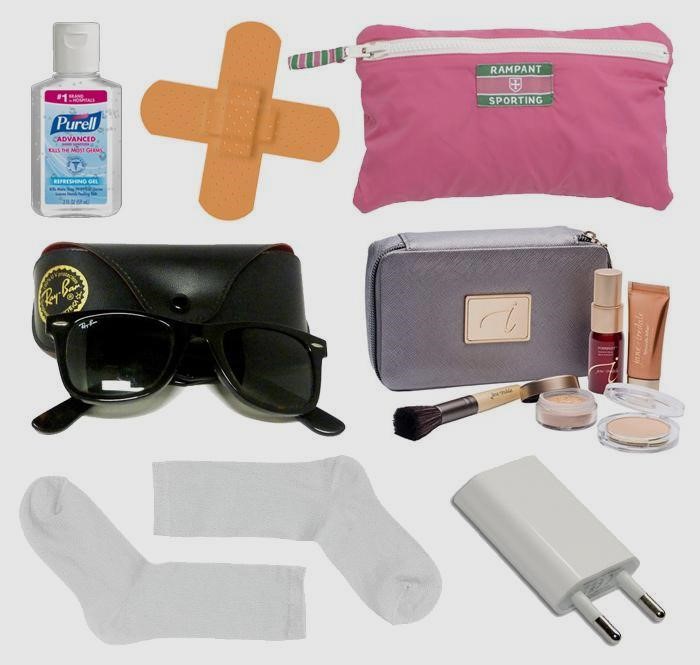 Hand sanitizer – Plasters – Rain coat – Sunglasses – Beauty kit – Socks – iPhone charger
1. Make a list. Start making the list days before you start the actual packing. Keep adding important things to it, such as phone and battery chargers, medication and make up including your lash lifter from lashbombusa.com.
2. Research. If you're traveling by plane, make sure you know what you're not allowed to bring (such as liquids or scissors in your hand luggage). Also know the size and weight of the luggage you can carry. If you're traveling by car or train, you're less restricted, but you still won't be able to carry certain items across the border. Know what they are before you go! Oh, and you can often save some money if you pay for everything online, in advance.
3. Save space. Save up some space in your suitcase by rolling all your clothes, which will also prevent them from wrinkling as much. Fill up shoes with small things such as tank tops or socks like Striped Thigh High Socks, which will save you space and also keep the shoes in good shape.
4. Choose wisely. When you decide what to take with you, consider utility first. Pants that zip into shorts or a two-sided jacket are multi-purpose, meaning you get twice as much wear of a single item in your suitcase. Don't forget a wearable umbrella and a raincoat – you never know when you may need those!
5. Protect & improvise. Sometimes it's easiest to skip the heavy clothing and take more accessories with you. Jewelry, for example, can be very versatile – just don't take your most valuable items with you, they might be lost, stolen or misplaced. To keep your jewelry from mixing up and tangling, pack it in small ziplock bags or pill cases. Necklaces can be safely packed in drinking straws (just slip the chain through the straw and clasp it) and there are even travel bags made especially for jewelry. Keep sunglasses in a case, preferably a hard one, if you don't want them to break.