Vacation time is a welcome time of year for parents and children alike. It is often a well-deserved change from the harrowing routines of regular work and school. Most important of all, it gives the family an opportunity to reconnect. Away from the hustle and bustle of daily life, family members can find time to talk and listen to each other, and to appreciate the little joys of life. The perfect family vacation is every parent's dream. Moms and dads everywhere want to find a place where they can relax and rest assured that, when their kids need something to do, there is child-friendly entertainment to keep them occupied.
Imagining such a vacation is relatively easy: an image of swimsuit-clad couples talking and laughing in the shade as they sip on their soft drinks comes to mind. Nearby, their children play safely with others, under the supervision of trained staff, full of joy, their laughter ringing out loud. This is the fantasy of many families. The question is, "How does one make it happen?" Fortunately, the key to figuring out what choices to make is a bit of creativity and the flexibility to accommodate different family members' personalities and preferences. Walt Disney World in Orlando, Florida offers families the opportunity to make their own vacation success stories with camping activities, romantic getaways and family activities.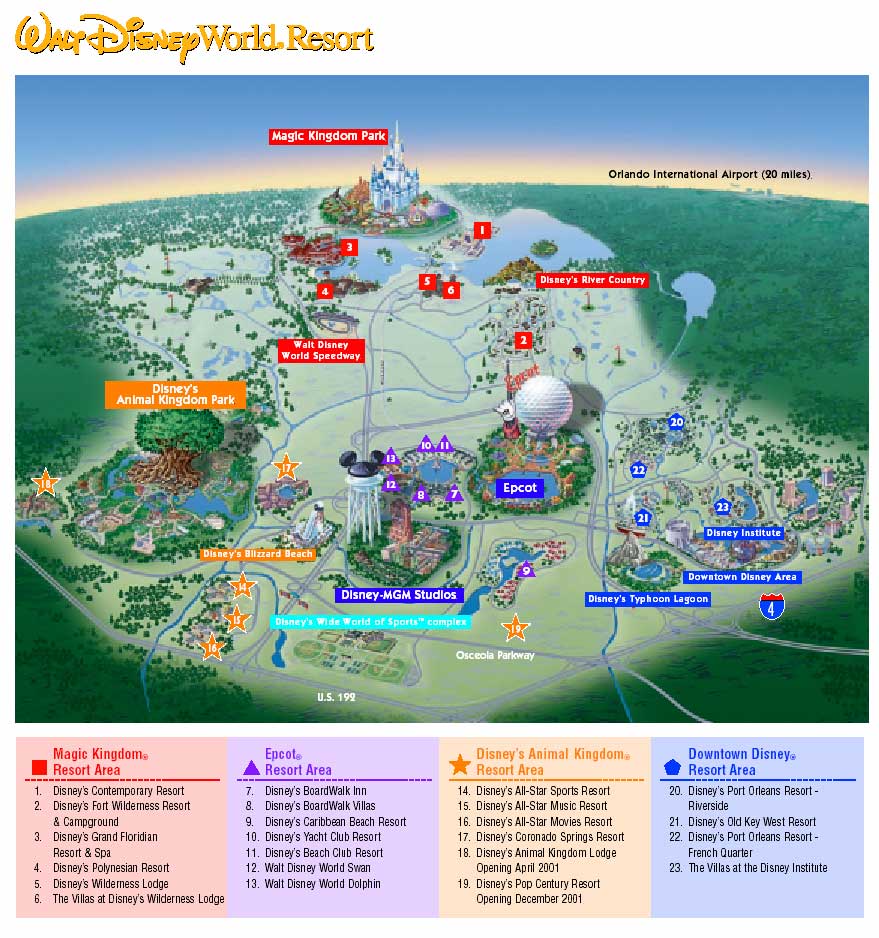 Disney World is a haven for campers and travelers, with hundreds of acres of wooden campsites and nearby hotels in Lake Buena Vista. There is something for nature-lovers who want to rough it and for those who prefer to stay close to the best of luxurious living. Game rooms, pools, pony rides and sand beaches are available, as are paddle boats and bikes. Fishing poles can also be made available to guests. Those who want to be close to the fun, but still want the amenities that staying at a hotel offers, can make a jaunt to one of the hotels in Lake Buena Vista as regularly as desired.
Those traveling on a budget need not worry. The hotels in Lake Buena Vista cater to travelers on a variety of budgets. Travelers who are trying to pinch the pennies can find good deals at the area hotels. It is also possible to take advantage of the Florida resident Disney Hotel specials. These offer reduced rates to local tourists from the state of Florida. Proof of residency in the state is necessary to gain access to these deals. Forms of identification including valid Florida driver's licenses, Florida state-issued ID cards and Florida-based military IDs are acceptable. Like the Florida resident Disney Hotel specials, the "Magic Your Way" ticket plan also offers special rates to Florida residents, allowing them limited access to Disney World's theme parks. The idea is to help support Florida residents' visits to Orlando, which tend to be more frequent and shorter in length than visits by residents of other states and nations.
Disney World's theme parks are designed to cater for a variety of tastes. The Animal Kingdom theme park, for instance, is a popular destination with its petting zoo, conservation station, and discovery trails and clubs. Also on offer at the Animal Kingdom is the Kilimanjaro Safari, guaranteed family fun for lovers of wildlife who want to replicate the safari experience of the African savannah without having to travel across the Atlantic. Time and again, viewing the lions, warthogs, antelopes, giraffes and other creatures in a near-natural landscape has proven to be an awe-inspiring and educational experience for all generations of the family's animal-lovers. At the Boneyard, young children can play at being paleontologists and learn all about dinosaurs as they have fun on the dinosaur playground and excavate fossils.
Disney World clearly presents many options for kids and families as a whole, but this doesn't mean that moms and dads have to leave their sense of romance behind when they travel. In fact, Disney World is easily one of the more romantic getaway spots in the nation. The daytime theme park-visits present couples with the opportunity to spend time together hand-in-hand as they ride on the carousel or cuddle and kiss during a ride.  They can take quiet walks together on the parks' exploration trails or catch a romantic show together at the studios.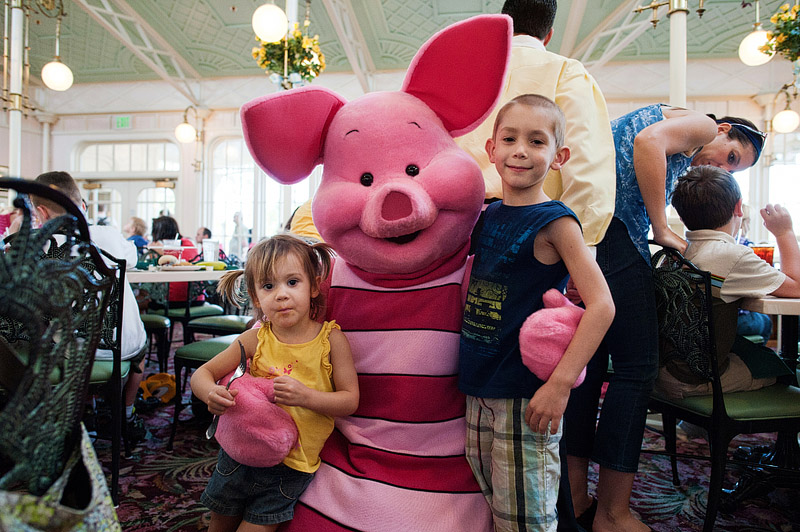 Couples can also seek out romantic dining spots in the late evenings when their children are safely tucked away in bed. Dinner at Victoria & Albert's at the Grand Floridian, to the accompaniment of some soothing violin music can be the perfect cap to a day of exploration and adventure. The California Grill and the Portobello Yacht Club are equally romantic options for the famished couple. Parents can also turn their nights into romantic mini-getaways from their kids. They can retire to spend a romantic night together with a moonlit walk, some downtime in the hot tub and sweet silence. Florida resident Disney Hotel specials can help make the loving couple's downtime affordable.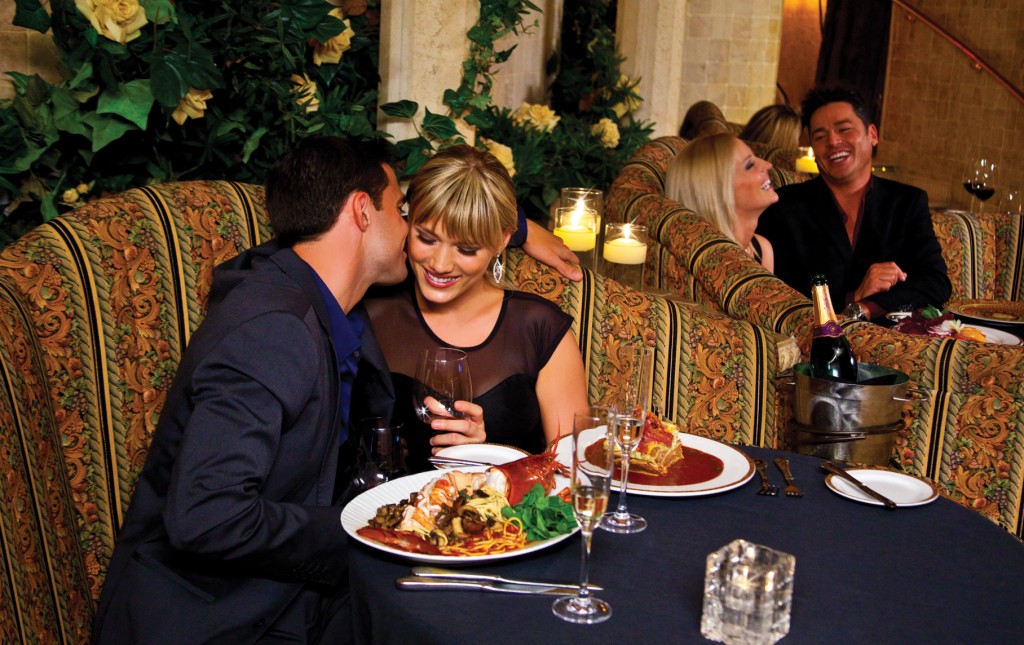 All of these possibilities guarantee that a family seeking a fun, relaxing vacation with a wide range of activities for everybody will find something to do in Orlando. The theme parks, camp sites, petting zoos, beach, kids' programs, swimming pools, restaurants, shuttle buses and shopping centers are friendly options that help keep everybody busy. Even the man, woman or child seeking some quiet time isn't left out: it is possible to relax with a good book under a tree or to enjoy a quiet stroll by the lake in the evening. Budgetary considerations can be met by planning the Orlando trip ahead of time. When one knows what activities various family members are bound to enjoy, then it is relatively easy to calculate the expenses that will be incurred on the trip and to seek cheaper alternatives, deals and discounts. Finally, the most important key to vacation success stories is to leave room for unscheduled family time. Often, just being able to enjoy each other's company and to make spontaneous arrangements together is enough.

BIO: Diana Mason uses her creative talent and love for writing to bring informative and entertaining content relating to travel. Currently, Diana composes well thought out articles for http://www.orlandovacation.com/  and disperses them to the masses looking for information on all things related to travel.