Whether you're traveling from another part of the UK or are flocking in from overseas; navigating your way around the second most-visited city in the world can be quite a daunting prospect. The London transport system has always been iconic, the Tube and traditional big red London buses are tourist attractions in their own right. But aside from being the focus of many tourists' photographs, they also provide an incredibly efficient transport service to visitors and London inhabitants alike and cope with one of the busiest cities in the world.
When first arriving in London it can be almost scary, particularly if you're not used to the hustle and bustle of city life. But even for the city slickers, London can prove to be a little too much. Whether you're staying in London for the first time or are a frequent visitor to the city, knowing how to navigate your way around effectively can make your life a great deal easier.
To Drive or not to Drive?
It can be incredibly tempting to drive to and around London, particularly if you reside in the UK. Many people much prefer the comfort of their own vehicle to being stuck underneath a sweaty armpit on the Tube. But driving around London isn't always the best mode of transport, both in terms of convenience and money.
Firstly there's the issue of parking, which doesn't come cheap in Central London and can be time consuming as you circle around trying to find a vacant space. Parking also isn't the best option if you plan on sight-seeing, the different attractions in London aren't grouped together so you'd have to either leave your car in its current space and take public transport or drive to the next attraction on your list and pay for another parking space. Driving might be recommended however, if you're visiting London for a "shop-'til-you-drop" excursion on Oxford Street.
Furthermore, the roads in London can be overwhelmingly congested with traffic and pedestrians. This means driving isn't necessarily the fastest way to get around London and it can be a rather frustrating experience. Generally, taking the Tube gets you further in a shorter space of time.
Finally there's the traditional London pub, it sits there looking warm and bursting with atmosphere. If you know you'll struggle to resist the urge of a pint in a traditional London pub then leave the car at home, you don't want to risk drink driving or compromise your London experience by getting pulled over for a driving offence.
Using Public Transport in London
The Tube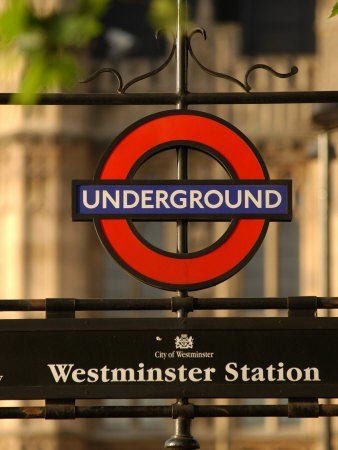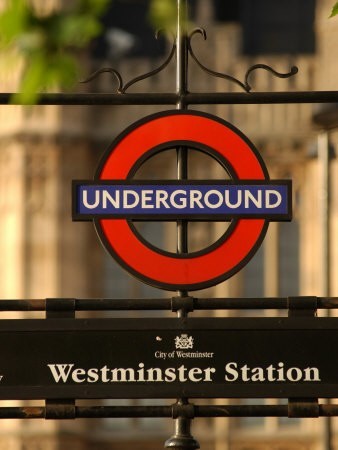 Now you've decided to leave the car at home, you begin to think about how you can possibly tackle the transport system and get to where you want to be. The infrastructure of the Tube is amazing and improving every day; you've not experienced true London if you don't use The Underground.
At first glance the tube map seems rather intimidating as you're greeted with a number of different coloured lines and various station names. If you know where you're heading on your trip then it's wise to plan ahead and make some notes for yourself of which tube line you need, which direction its heading (north, south, east or west), the final stop on the line (this is what's displayed on the front of each train) and any changes required.
There's a lot of pickpocketing and mugging takes place on the Tube; with tourists being the main targets so try to blend in. Rather than getting a paper map out and pointing helplessly in various directions, download the Tube Map app on your smartphone; it allows you to enter where you're travelling to and from and provides you with all the information you need to make your journey.
Buses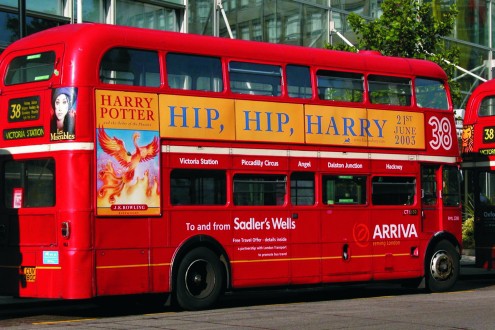 Buses are considerably slower than the Tube for getting around but can be cheaper for single journeys. Buses also run later than Tubes with many services offering a Night Bus service which is signified by the letter "N" positioned before the bus number. This is very convenient if you plan on heading for a night out in the West End; no extortionate taxi fares required!
Bus stops can be a little hard to navigate, particularly in zone one where there may be a few in one area which can make finding the right stop for your bus a little difficult!
Saving Money on London Transport
Oyster Cards are one of the most common ways to save money on any mode of public transport within Central and Greater London. You save money on every journey you make and they're definitely worth buying if you intend on visiting London more than once. Many London residents use Oyster cards as they prove to be very cost effective and only require a small one-off fee to purchase. If you have a railcard then you can load this onto your Oyster card at any Underground ticket office or train station, this provides you with further savings!
Day travel cards are the cheapest way to travel around London, you specify which zones you want to travel between and pay a set fee, this can work out a lot cheaper than making single journeys. Day tickets are valied until 4AM and can be used on Night Buses, which makes late night travel incredibly cheap.
A trip to London doesn't have to be expensive, public transport options are very affordable in Central London especially when compared to other cities in the UK. Although your first Tube ride can be rather nerveracking there are plenty of staff on hand who help many tourists who are lost to find their way so leave the car at home and embrance London's public transport.
This guest post was written by Stephanie Staszko who writes for Just Motor Law motoring offence solicitors. She frequently visits London and recommends leaving the car at home to avoid traffic congestion, parking tickets and the urge to drink and drive.