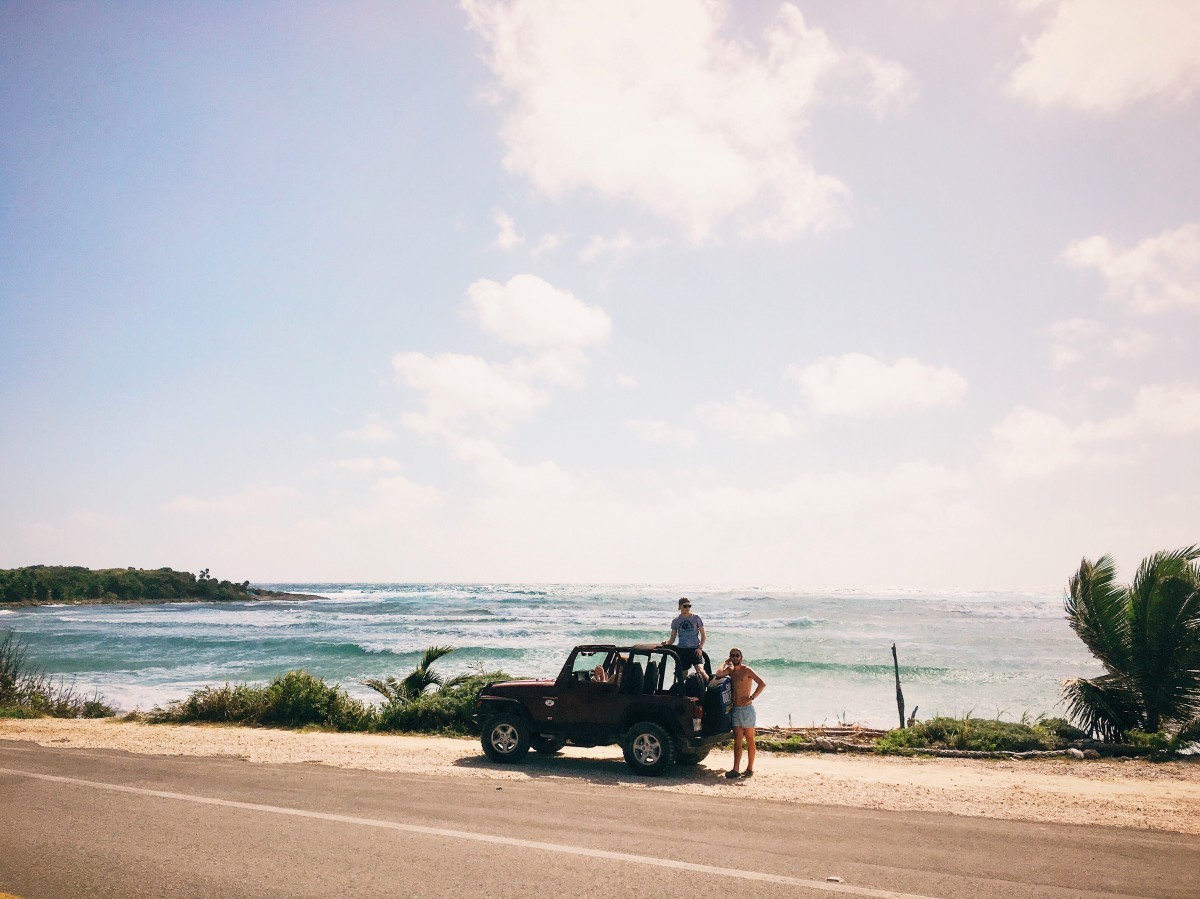 Going on a road trip with friends can be a fun and an exciting experience. However, before hitting the open road, you need to prepare well in advance, ensuring the journey is safe, comfortable, and enjoyable for everyone. 
A fun road trip will stay with you and your friends forever. If you are hitting the road with your best buddies, here's a handy guide that will help you make the best of this trip. So, rev up your engine for an awesome road adventure with your pals!
Stick to the Itinerary, but Trust Your Instincts
It is important to map a basic route from the start till the final destination with the expected time for travel. However, make room for unexpected turns and spur-of-the-moment decisions, infusing some fun and adventure into your excursion. Highways are quicker, but if you plainly stick to your route, you will lose the opportunity to explore regions you have never seen before. Given the time, terrain, and resources, take the road less traveled and make a memorable trip with your friends.
Road trips are about spontaneity. So, for example, if you are road-tripping through South Africa, between Johannesburg and the Kruger National Park, and the group is tempted to take a detour to see the Blyde River Canyon, do it!
Further, check out mobile apps that help road trippers find interesting places and events while you are on the go. Sites like Roadtrippers offer valuable information on the most fascinating routes, detours, and tourist sights. Plan multiple stops en route, allowing everyone, especially the driver to get out of the car and stretch. These stops can be overlapped with mealtimes or planned in a way to allow the group to do some on-the-road sightseeing or explore the locale.
Set a Budget
In all probability, each person in the road-tripping group will have different financial situations and travel preferences. Consequently, some of your travel mates may want to stop at a plush hotel on the highway, while others may prefer a modest stay.
When planning your road trip, it is wise to bring up this topic, enabling each person in the group to express their opinions and be on the same wavelength with respect to the travel expenses. Fund pooling works best for most road trips, where each person contributes equally for shared expenses, namely lodging, dining, fuel, and tolls. When these funds run low, each member can contribute equally to manage the trip expenses.
Anticipate Challenges and Prepare for Them
On long-distance road trips, delays due to time-killing traffic, diversions, and road repair are quite evident. Get your vehicle's GPS system updated before starting the trip, enabling you to be aware of the diversions and the road and traffic conditions along a particular route. Google Maps is considered to be the most reliable app for long trips.
Further, prepare your vehicle for the extended drive through hot and cold conditions and rough terrains. Trust a reputed car maintenance professional to inspect your car tires, oil tank, battery, and other parts, thereby ensuring you have a trouble-free trip. I also suggest getting car detailing service before the road trip, then followed up by a quick wash and vacuum after the trip. By doing this, you ensure a clean and comfortable ride for the trip, followed up by a quick refresher after the vacation. Sign up for emergency roadside assistance with your automobile insurance company, thereby safeguarding you and your friends from issues such as flat tire, low battery, or extrication. These Pendaliner tailgate can be very useful on the roadtrip to take everything you need.
Lastly, make sure the car is equipped with a first aid kit, a blanket, water, flares, mobile phone charger, map, emergency contact numbers, car manual, a spare tire, a lug wrench, and a car jack to handle crisis situations like a flat tire or a breakdown. You can also learn cpr in north york provided by c2c.
Have Plenty of Entertainment Options
Long road trips, even with the best of friends, can lead to constant bickering and frustration, thereby knocking down the travel enthusiasm. Therefore, each travel companion should make sure they have the latest collection of music, audiobooks, and movies loaded on their mobile phones and other smart devices, keeping them entertained through trip. If you are renting a car, make sure it's equipped with the right technology, allowing multiple devices to be plugged in and charged at a time.
Lastly, constant driving by a single person can be exhausting. Make sure everyone takes turns on the wheel, enabling each person to relax and have an enjoyable time.
Respect Everyone's Wants
When you have a diverse group of friends traveling together, it can be tough to satisfy everyone's travel goals. Yet, being aware of each traveler's expectations from this road trip will help you create a set itinerary, encouraging everyone to enjoy. After you have agreed on the basics, like the destination, the number of stops en route, and the budget, it is time to understand what each traveler is looking to achieve through this road trip.
Say, you are doing a road trip with friends around England and you plan to stop in London for a day or two. Some of your travel companions may desire to spend time in the local museums, others may wish to visit Harrods to shop for an exclusive collection of diamond bangles or earrings, and a few may wander off the streets to try some local food. If that's the case, it's wise to create a rough schedule that includes everyone's interests, allowing each person in the group to have their share of fun.
If the interests of the group are starkly diverse, it is a great idea to split up for a part of the day, allowing each member to venture on their own. The group can then reunite for a meal, at the end of the day and share their experiences.
---
Hitting the open roads with friends sounds exciting! Though road trips are supposed to be spontaneous, you have to make sure you get to your destination safely and have fun while on the go. Use the aforementioned tips to plan the perfect and the most memorable road trip with your friends.