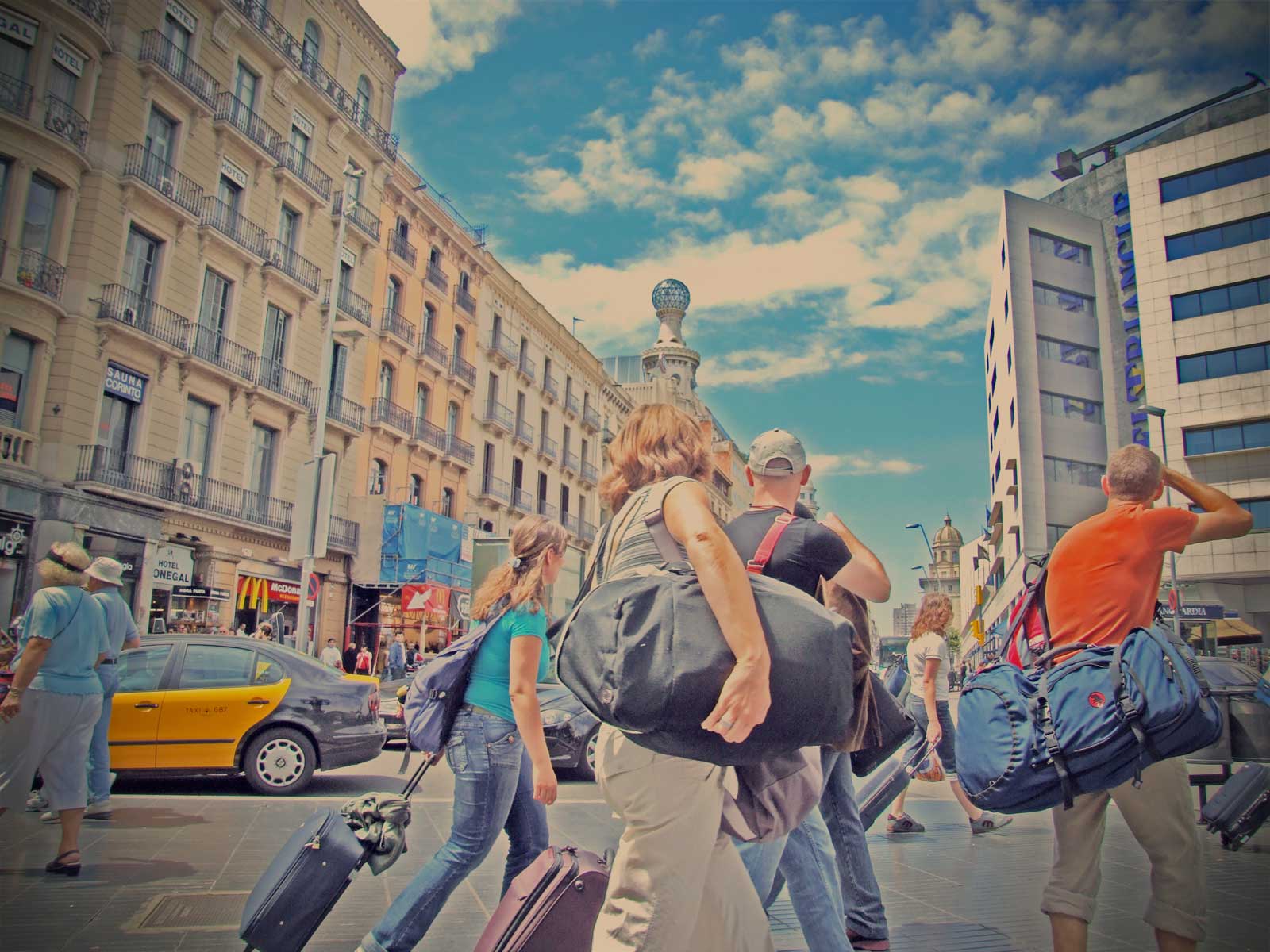 Taking a road trip around the Catalan Capital is a good way to get to know Catalunya, its culture and its traditions. Before taking the trip you should decide on which route you want to take and sort out all your hotels, emergency phone numbers, etc beforehand.
Below is a list of my top places to visit in the Barcelona and some tips for your travels.
Barcelona and the Car
If you want to rent a car, this can become expensive, but if you check various car hire companies on the internet, you can get the price down according to the length of use. Driving on the roads of Spain is fine and there is a speed limit between 80 -100km per hour, but locals generally drive faster, from 120-140km, so it is important to take care. Also, most of the roads in the towns are one way, so you have to pay attention at the traffic lights.
If you are looking for free parking in and around the city, keep a look out for white road markings, but beware of the blue ones, as you can be fined for parking here. Yellow markings forbid you to leave the car and if caught, will result in a 75 Euro fine. Also, if you plan on driving in the city center just allow for some extra time because traffic jams are not uncommon.
Figueras and Olot
This is where you find the Dali Museum, which is a definite must for any tourist. There are a total of 22 rooms in the museum, so this is an excellent day out, plus you can also visit the Catalan Museum which has a charming outside area to relax in and enjoy the view. When driving to Figueras allow for plenty of time because parking is near to the railway station and supermarket.
If you have some energy left, you can continue your drive to Olot, which is a place that is famous for its handicraft houses, plus you have the opportunity to visit the stone garden. The city of Olot is rich with heritage and home to modernist architecture and the Carmelite Cloisters from the Renaissance period.
Figueras Traveling time from Barcelona: 1h32 minutes
Olot Traveling time from Figueras: 48 minutes
Montseratt Mountains
You can safely visit this multi-peak, serpentine style mountain range that offers breathtaking views and surroundings. The word "Montseratt" literally means "jagged" in Catalan and forms part of the Catalan Coastal Range, and for the more adventurous types, you can hike to the Sant Jeroni (Saint Jerome) summit which is where you find the monastery and various abandoned hovels that were previously the abodes of reclusive monks. These stone fingers buried in greenery – is a landscape reminiscent of the famous Meteora in northern Greece, dotted with monasteries. Just bear in mind that finding paid parking (3 Euros for 1 hour) is hard, so make allowances.
A piece of secluded coastline to the ever-wakeful Tamariu Laurette de Mar will give you the forms, streamers and a wonderful, healthy air mixed with the thick aroma of pine trees. With plenty of broken rocks in the sea encompassed by the colors of green and turquoise is stunning, plus the road is a frequent observation deck that gives a great view of the serpentine.
Montseratt Traveling time from Barcelona: 42 minutes
And More…
Do not ignore the towns in which, according to the guides, are not worth visiting. Interesting details and opportunities to explore lurk everywhere and only then you will appreciate them as unforgettable. Quizás quisiste decir: свеклаSuch towns as Aiguablava, Llafranc, a tiny village of Sa Riera, Tamara, Calella, Tossa de Mar, and other picturesque areas can charm the lovers of a romantic getaway. Catalonia is like a painting from Claude Monet – everywhere there are red poppies on green field. Even a tiny town can offer you a news service, brochures, maps, and announcements, most of which are free and will surely contradict the guide books.
But Girona is equally attractive and forms part of the historic Jewish quarter and combines the architecture of the Romanesque and Gothic styles. With its shaded, patterned, cobblestone streets and beautiful Rambla, defiantly do not miss the Museum of Cinema.
Finding apartments for rent in Barcelona is easy and from the central locations in the heart of the city, you can easily visit any area of Catalonia from your short stay apartments in Barcelona.
This article was written by Anna, a travel writer and blogger for Apartime.com, providers of Barcelona accommodation.