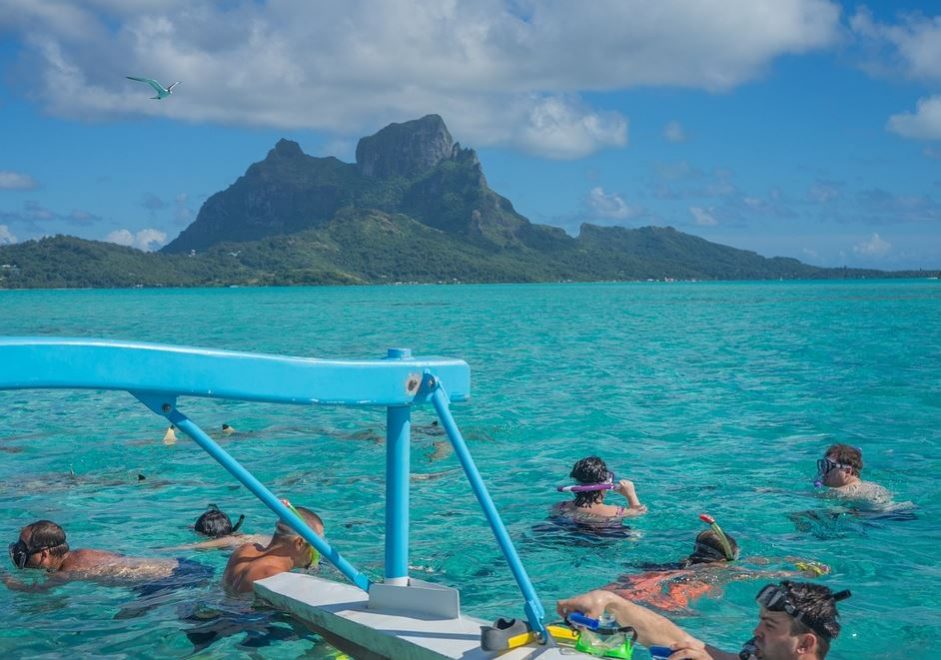 The South Pacific Islands can be challenging to explore even for seasoned travelers or map buffs. What seems to be little dots lying across the Pacific ocean each present a myriad of breathtaking sights.
To help you plan your itinerary, here are island destinations to consider depending on the type of traveler you are.
Luxury: Bora Bora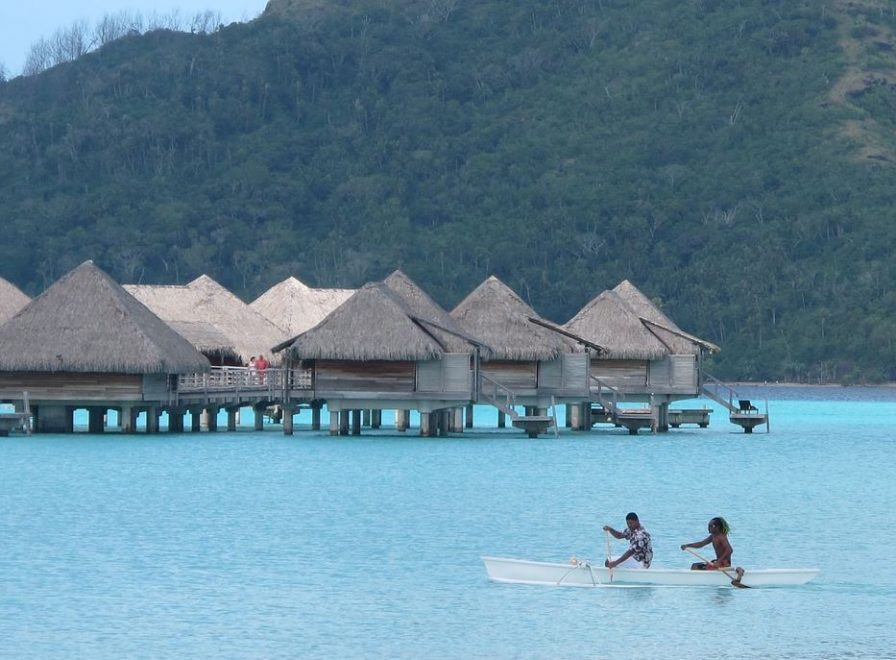 When you think of over-the-water bungalows and turquoise waters, Bora Bora immediately comes to mind. French Polynesian island  Bora Bora is teeming with high-end resorts that are popular among couples, particularly honeymoon goers.
Don't let this dishearten you, though.  This paradise also has its fair share of activities for all ages and travelers. What's in store for you?
Take a helicopter ride to catch an aerial view of the entire island. Join land excursion tours to discover more about the local culture.  If you are after water activities, there's never a shortage of tours  to join in. Go on a jet ski tour or snorkel cruise. And then indulge in a barbeque feast for lunch on a nearby white-sand beach.
Local Culture: Vanuatu

If you want to immerse yourself in the local Polynesian culture, head to Vanuatu.
This archipelago boasts a set of customs and traditions unique from one island to the next. With only a population of around 200,000, there are  over a hundred of indigenous languages.
Tribes are lead by the village chief. And if you get lucky, you can even get to meet them and taste kava, an herbal drink significant to the people of Vanuatu.  Remember to show utmost respect and courtesy to the  locals as well as places they regard as sacred.
Vanuatu cultural tours work great for cruise ship passengers, with activities that can be enjoyed for only a couple of hours. Your tour guide will take you to cultural and handicraft centers where you can also interact with locals.
Rich History: Solomon Island

For the history buff, Solomon Islands make for an interesting addition to your itinerary.
During the World War 2, Guadalcanal, the largest island in the Solomon archipelago, served as the central battleground between Japanese and American forces. If you're into diving, explore impressive shipwrecks off the coast of Solomon Island, most popular of which is the Toa Maru.
Apart from the sunken ships reminiscent of the war, another notable shipwreck is the World Discoverer, which found its final resting place at Roderick Bay. Since the ship's sinking in 2000, it has been drawing locals and tourists alike.
Water activities: Tahiti

The largest island in French Polynesia, Tahiti, is dubbed as one of the world's best surfing spots and is a true surfer's paradise.
Surf enthusiasts brave the barrel waves in Teahupo'o, which is also a popular spot for surf competitions. Thanks to its location, Teahupo'o welcomes forceful waves from the Pacific ocean year round.
Surfers of all skill levels can give the Teahupo'o surf break a try. Beware, though, as sharp corals can be found just underneath the waters. If you're not yet ready for an extreme water activity, you can always go for a snorkeling adventure.
Tahiti is also home to breathtaking lagoons and clear, natural swimming pools.  Set your eyes for the rich marine wildlife. Once you're done swimming with the rainbow of corals and fish, you can laze the day away at nearby palm-laden shores.
Hiking and day walks: Samoa

Hiking opportunities are endless when you're in Samoa. This destination may be far from its South Pacific counterparts in terms of luxury, but that's where its magnetic charm lies.
Dare yourself to a hike at the Lake Lanoto'o National Park. Also known as the Goldfish Lake, Lake Lanoto'o takes you to a trip to an eerie volcanic crater surrounded by lush high-altitude vegetation. Be sure to hire a local guide as the trail can be confusing.
As an alternative, you can also explore the iconic Sua Ocean trench. Often described as one of the world's most amazing natural swimming pools, this big hole was formed following a volcanic eruption. You can climb down a ladder onto a viewing platform and swim into the crystal clear water.
Brave swimmers can dive from the cliffs (a stunt usually performed by the local guides) or swim into one of the tunnels that lead out to the ocean.
Peace and quiet: South Pacific Islands in general

For the authentic holiday vibe, the islands in the South Pacific region are undoubtedly a strong contender.  You get to do away from the crowd and enjoy a peaceful day in a postcard perfect location.
Travelling on your own to the islands can be challenging, though. Flights are limited and hence can be costly.  But you have options! The easier and more cost-effective way to get to the South Pacific is by cruising.
Cruise ships from Australia offer Pacific island hopping itineraries. You can also buy your tickets for less with the discounts offered by cruise travel agencies.
So for your next vacation, get ready to set sail to the Pacific. Satisfy your inner wanderlust. Tick those stunning island destinations off your bucket list!
For more Pacific island guides and sample itineraries, visit Deck Chair Cruising today.