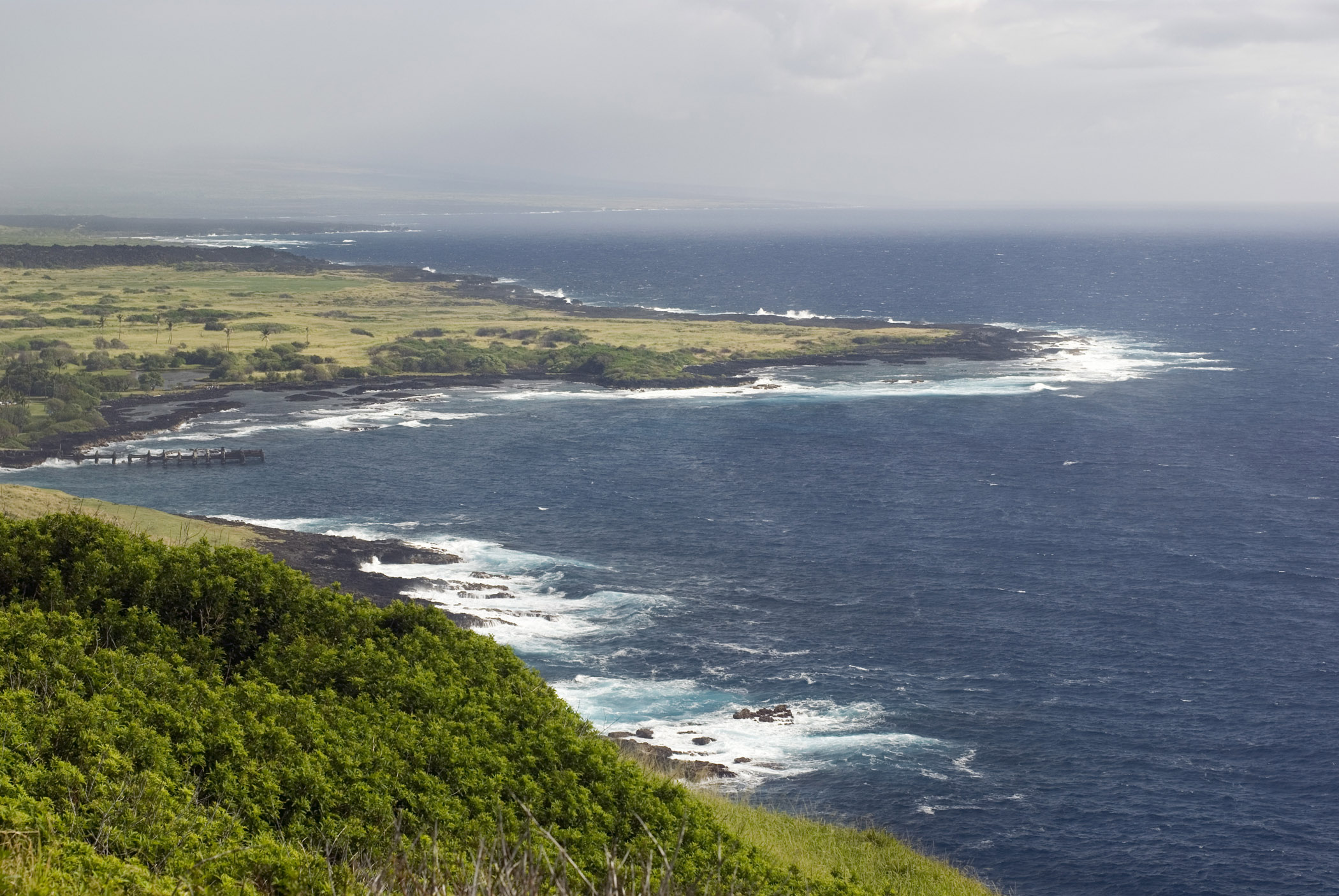 The UK is surrounded by some of the most spectacular and beautiful coastline in the world, and if you have a caravan, you really can get up close and personal when you're exploring the British coast.
Many holiday parks are situated in idyllic coastal locations in places that give you immediate access to wonderful beaches and coastal walks. They're never far from charming fishing villages and other family attractions so that you can mix and match between sightseeing and enjoying life in the great outdoors.
With that in mind, LOOK Insurancehave provided us with some great suggestions regarding where to explore the British coast in your caravan.
Jurassic coastline
England's first natural World Heritage Site is named the Jurassic Coast and covers 95 miles of coastline from East Devon to Dorset. The rocks along the coast span 185 million years of history, and this is one of the few places in the world you can take a geological walk through the Triassic, Jurassic and Cretaceous periods.
There are plenty of different holiday parks along this stretch of coast, which boast stunning views of both Fleet Lagoon and Lyme Bay. Furthermore, there's plenty of local wildlife around for the kids to see, which will guarantee to keep those hands and eyes away from the laptops and ipads, at least for an afternoon!
Pembrokeshire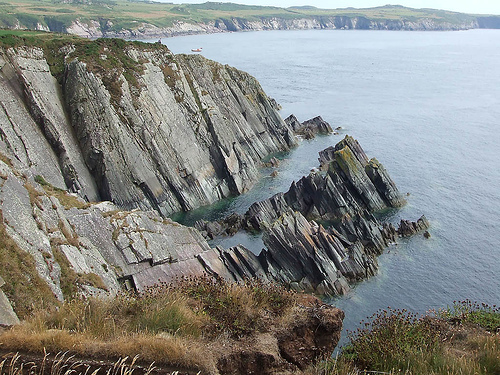 Of the 14 National Parks in the UK, only one of them is almost entirely coastal and that's the Pembrokeshire Coast National Park. About a third of the county of Pembrokeshire is part of the national park and it includes the Preseli Mountains and the DaugleddauEstauary.
Many sections of the coastline are owned by the National Trust – including areas around Barafundle beach, St Davids and Dinas. Towns to explore in the National Park include Saundersfoot, Tenby, Newport and Manorbier and there are plenty of caravan sites around these areas where you can stay.
East coast, Scotland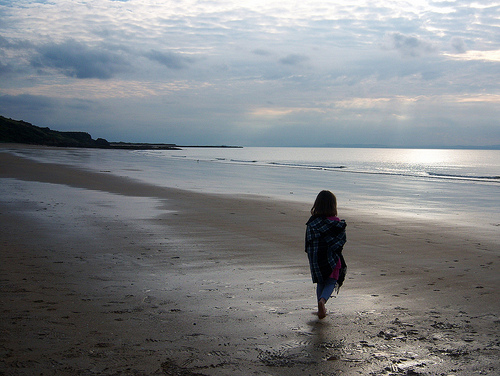 If you want some space to yourself on holiday, then the coastline of Angus, East Lothian and Fife in Scotland beckons. This is where you'll also get the most sunshine in Scotland – always a consideration on a camping or caravanning holiday! Here you'll find sandstone cliffs running down to pink sandy beaches as well as some spectacular castle ruins like Slains and Dunottar perched on the cliff tops. There are also plenty of beautiful fishing villages to visit. On the eastern peninsula of Fife, you'll find Crail, Anstruther, Elie and Pittenweem – all with pretty harbours and whitewashed cottages to entice visitors in.
Tantallon Caravan and Camping Park in North Berwick has magnificent views across the Firth of Forth and out to the Bass Rock. The town of North Berwick is only a 15 minute walk from the site and only a short walk away, you'll discover the beach. Between the beach and park is the Glen Golf Course where visitors are welcome to 'pay and play'.
North Cornish coast
The northern coast of Cornwall has been drawing visitors for centuries. Its wild and beautiful coastline faces the Atlantic and stretches for more than 40 miles from Bude to Perranporth. Thrill seekers flock here for surfing and other water sports and there's plenty of climbing to be done in this area too. And for families who have kids who just like to dig in the sand there's a wide range of beaches to choose from. Cornish beaches are so beautiful that they sometimes detract people's attention from the beautiful interior landscape where there is a huge number of walking trails and it'salso an area that is rich with local legends. There's a prolific art scene in the Cornish villages and towns, and a strong sense of connection with the region's Celtic heritage.
The Park at Mawgan Porth is only a few hundred yards from Watergate Bay where you'll find a huge array of water sports to take part in. The park is wooded and the accommodation areas are nicely spaced out, so that you don't feel crowded in with other holidaymakers. When you feel like being decadent and not cooking for yourself, you can head to celebrity chef Jamie Oliver's Fifteen Restaurant on Watergate Bay.