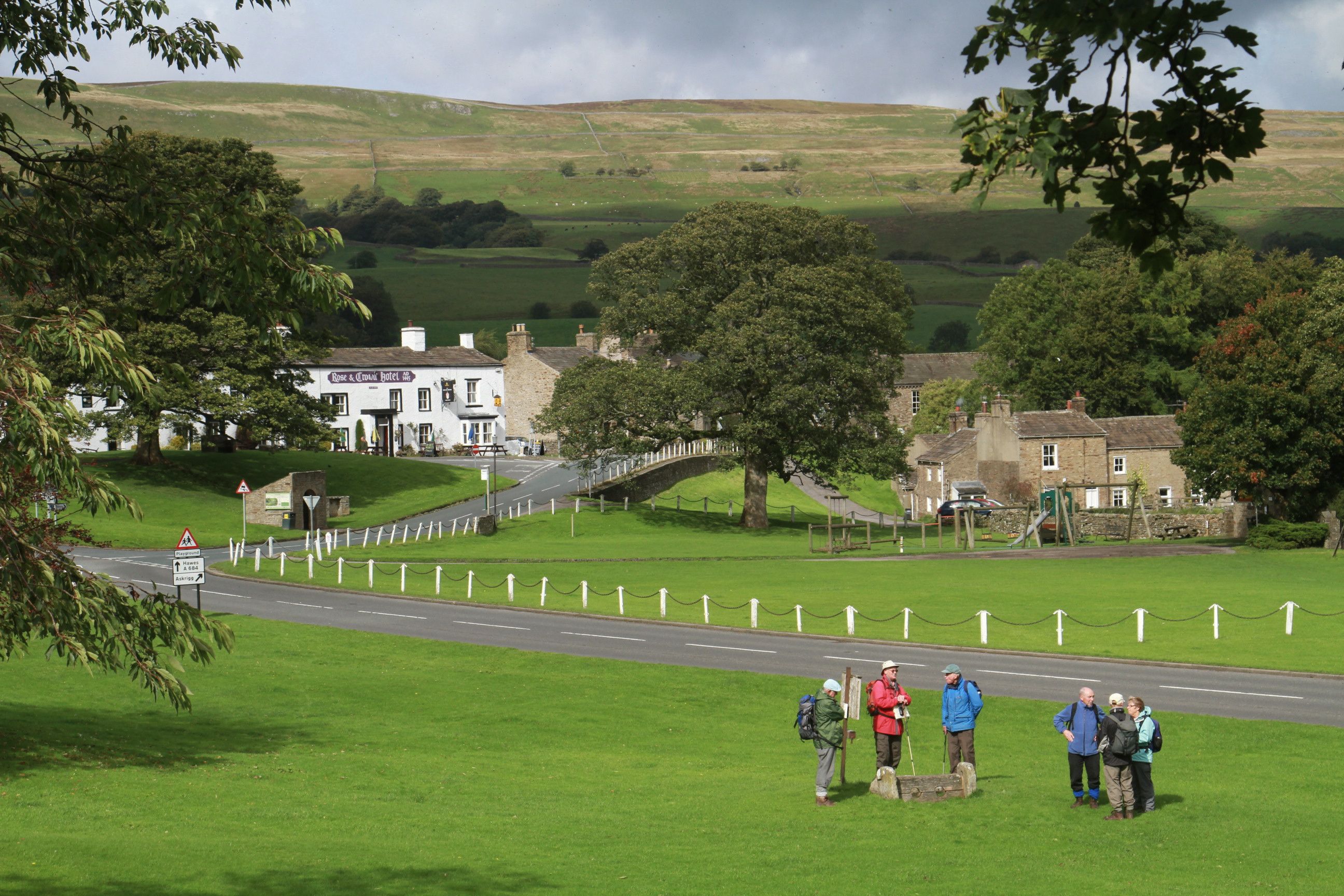 Scotland's relatively compact size makes it the perfect destination for a road trip. It may be a cliché, but Scotland really does offer something of interest for everyone. Whether you have a love of historic castles, the finest Scotch whiskies, areas of outstanding natural beauty, vibrant cities or cosy fishing villages there is so much to see and do in a road trip around Scotland that your biggest problem will be choosing where to go next from the many enticing possibilities on offer.
For those thinking about road trips around Scotland, here's our guide to just some of the highlights that you won't want to miss.
The Borders and Southern Scotland
It seems that as soon as you drive over the border into Scotland you're inundated with idyllic picture-postcard towns such as Peebles, Innerleithen and Galashiels. Melrose, is notable for the ruins of its twelfth-century monastery, in which the heart of Scottish king Robert the Bruce is buried. Melrose is overlooked by the beautiful Eildon Hills, the alleged final resting place of King Arthur. For another taste of Scotland's remarkable heritage head to Traquair House, a magnificent former hunting lodge for Scotland's royalty. Set in extensive landscaped grounds the house dates back to 1107 and today is home to a successful real-ale microbrewery.
The southwest region of Dumfries and Galloway is a treasure trove of Scottish highlights, such as the legendary Old Blacksmith's Shop in the village of Gretna Green, the romantic scene of many 'runaway marriages'. Dumfries itself has strong associations with Robert Burns; the poet wrote 'Auld Lang Syne' in this historic market town. You can still pay a visit to his favourite pub: the Globe Inn. Scotland excels in the field of castles, and the spectacular Drumlanrig Castle, constructed from pink sandstone and set in the 90,000 acre Queensberry Estate is a particularly fine example.
Central Scotland
No road trip around Scotland could be considered complete without a visit to Glasgow, Scotland's most populated city, and to the capital city, Edinburgh. Both cities are steeped in Scottish history and tradition and offer an abundance of fine architecture (the renowned artist Charles Rennie Mackintosh's legacy is abundant in Glasgow), shopping, entertainment and culture. To the north, and midway between the two, lies Scotland's newest city, Stirling. Considered the gateway to the Scottish Highlands, Stirling boasts (another) fabulous castle and is the site of the Battle of Stirling Bridge at which, in 1297, an army led by William Wallace defeated the far larger English army.
West and to the north of Stirling, Perth is the former capital of Scotland and original home of the Stone of Scone, a historic artefact used in the coronation ceremony of Scottish monarchs at the (now ruined) Scone Abbey.
Not far to the east of Stirling, the stunning Trossachs National Park and famous Loch Lomond provide enough unmissable scenic panoramas to satisfy the most demanding landscape photographer and are undoubted highlights of a Scottish road trip. Further east, another Scottish loch, Loch Fyne, is world famous for the seafood and shellfish it produces including oysters, crab and lobster. Connoisseurs of fine whisky can extend their road trip to take in Islay by taking advantage of the car ferry from Kennacraig. The islands of Islay each distil their own unique single-malt scotch whiskies, so the opportunity to sample a dram or two of this iconic Scottish drink should not be missed.
Northern Scotland
If your road trip around Scotland happens to take place in August, the Argyllshire Gathering near the west-coast resort of Oban is a must. This meeting of the Highland Games is one of the largest in Scotland, and the venue for the World Championship Solo (Bag) Piping Contest. Another highlight of the games is the traditional Scottish dancing competition at which you can witness the finest exponents of the Highland Fling.
Following the beautiful west coast to the head of Scotland's longest sea loch – Loch Linnhe – will bring you to Fort William and an area of dramatic mountain scenery. Nearby you will find the tallest mountain in the UK – the legendary Ben Nevis, and a wealth of outdoor activities including climbing, trekking, fishing and mountain biking.
From Fort William the dedicated driver can extend their road trip around Scotland even further north where the Highlands become more rugged and beautiful, ultimately arriving in John O'Groats, the most north-easterly point of the British Isles and the starting or finishing point of countless journeys.
Alternatively, driving on a north-eastern bearing from Fort William will take you to perhaps the most famous Scottish landmark of them all: Loch Ness. Even if you fail to spot 'Nessie' Loch Ness remains an outstandingly beautiful area to visit on your road trip around Scotland.
Heading east, the stunning Cairngorms National Park provides yet more breathtaking Scottish mountain scenery and for winter-sports fans, the Alpine-village-like resort of Aviemore will be a highlight of the journey.
Our final suggested highlight of a road trip around Scotland would be a visit to the ancient city of Aberdeen. Nicknamed the 'Silver City', Aberdeen's granite buildings sparkle in sunlight. Famed for its numerous municipal gardens, Aberdeen has won the Britain in Bloom 'Best City' award no fewer than ten times.  Surrounding Aberdeenshire is particularly rich in castles and distilleries and boasts a beautiful coastline and more local seafood. In fact, Aberdeen offers many of the highlights of Scotland all by itself.
Road trips around Scotland – the highlights are never ending…
Scotland packs so much in that every road trip around Scotland will contain countless highlights. Every road leads somewhere special; a place with its own story to tell and its own unique attractions. From distilleries to smokeries, shortbread to haggis, mountains to glens and from the historic to the thoroughly modern there's only one thing that can be said for sure about a road trip around Scotland; as soon as you've experienced the highlights of one, you'll be planning another.
Image credits:
John is a guest blogger from National car hire UK who have the perfect vehicle for your Scotish road trip adventure! You might also be interested in finding out about road trippin' in the rest of the UK.