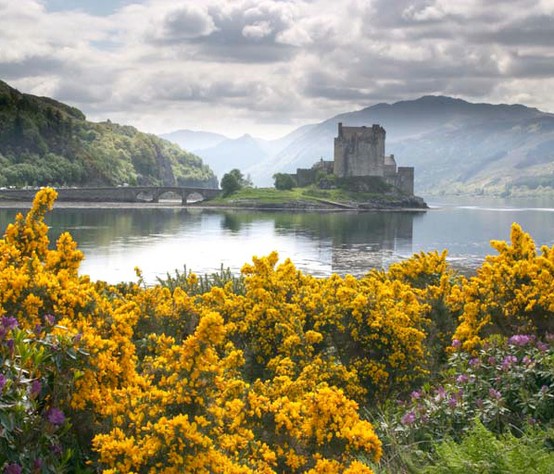 With its rugged landscape, ethereal lochs, magnificent castles, bustling cities and quaint fishing villages, Scotland is a land of true diversity. Visitors to the most northerly country of the British Isles will often find that the most difficult aspect of visiting the historical country is trying to choose between the multitudes of options, some of which include:
Accommodation – Hotel/Self-catering cottage
Destination – Rural/City
Holiday Type – Adventure/Family/Romantic/City
Hotels
Hotels around Scotland provide visitors with a well-deserved break from the labours of everyday life. Comfortable rooms are available to meet all budgets. Delightful extras with such accommodation can include swimming pools and gym facilities, not to mention restaurants offering up various culinary delights. Many of the hotels and B&BS have their own websites or are registered with booking agencies online.
Holiday cottages
A holiday cottage is a superb way for families and groups to discover Scotland from a homely base. Gathering around the dinner table at night to discuss the day's activities promotes a sense of unity within the holiday. Although self-catering holidays can seem like less of a "break" from everyday life, there are far less restrictions with this kind of holiday than there would be if staying in a hotel. No set meal times means that groups are free to spend their time as they wish without having to adhere to an imposed routine.
Rural Scotland
The breath taking beauty of rural Scotland is matched by few countries in the world. Rugged cliff faces, rolling moors, tranquil lochs and the village pubs make for a picturesque holiday with plenty to see and do, or not, whichever is preferred.
Nature trails, hikes, cycling paths and fishing excursions are just some of the activities that Scotland has to offer. Not to mention the local craft shops that can be found hidden away in villages. Places that invite visitors to take part in making their own souvenirs to take home with them.
City Breaks
Not all of Scotland is about the bracing fresh air and boundless heather in the countryside though. The seven cities around the country are a stark contrast to the bleak countryside, with their bustling shopping centres, fine dining along with an abundance of arts and cultural centres.
The cities of Scotland offer up a mystifying concoction of modern day metropolis alongside a rich history which has been engraved into the very streets and buildings of each built up destination.
Adventure Holidays
For the adventurer, Scotland is one big playground. The abundance of natural features within the country makes all kinds of adventurous activities possible including, but not limited to:
Mountain climbs to the summit of Ben Nevis
Quad adventures across acres of rugged terrain
Kayaking on rivers and in the sea
Mountain biking
Hiking
Rock Climbing
Family Holidays
The highlands can be just as much fun for family holidays without the danger aspect. Zoos, safaris and adventure parks make great day trips for all ages. For a more tranquil family holiday, there are also a number of botanical gardens, nature trails and picnic spots. Then there are the fun educational sites and attractions such as grand castles and captivating museums.
Balancing fun for the kids whilst keeping the adults entertained has never been so easy.
Romantic Holidays
The qualities that make Scotland so exciting (rolling dramatic views of mountains, cliffs and moors) are the very same qualities that can make Scotland a number one choice for a romantic getaway.
With an array of luxury boutique hotels, castles and even private islands for hire, couples can enjoy the kind of peace, tranquillity and privacy that only Scotland can provide.
__________________________________________________________________
This post is brought to you by Richardsons Holiday Parks, a family-run company with over 50 years' experience in providing fun-filled, value for money holidays.