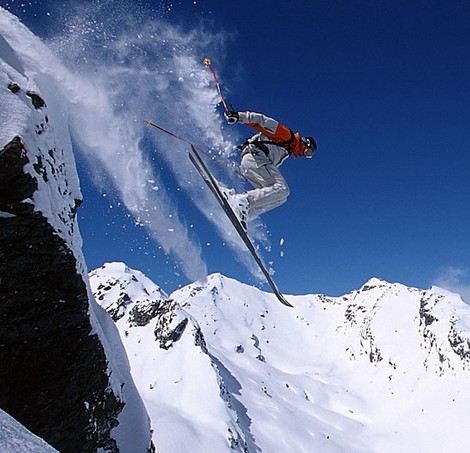 There is no doubt that while skiing is never out of vogue, the resorts that play host to it are frequently the subject of fashion: the location that was cool last year might find itself frozen out 12 months later.
Skiing locations might need plenty of ice and snow but to succeed they have to be 'hot', too, for the modern skier is looking for more than just excellent downhill runs. The best skiing in Idaho is one of the go-to places of people right now who are in search for exhilaration.
There's the off-piste action, the après-ski and the general facilities, not to mention ease of access and, in these cash-strapped days, value for money, too.
Here, we list five resorts that are now seen internationally as contenders for the title of world's top ski destination. Grab a couple of cheap flights and hit the slopes.
Aspen, Colorado, USA.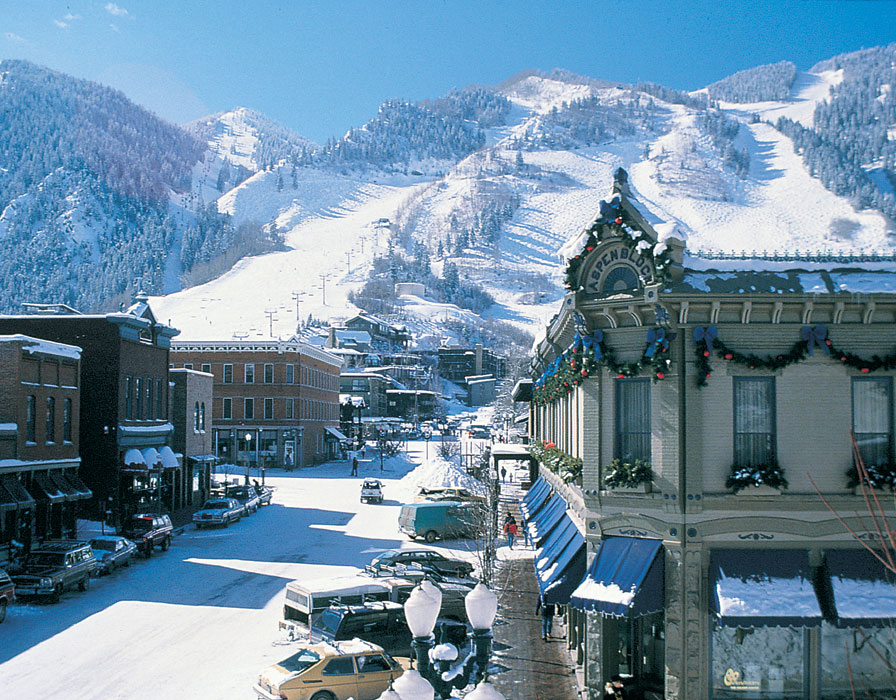 Known as the ski destination of choice for the rich and famous, Aspen offers more than just a chance of spotting a Hollywood A-lister at the best ski resort. Aspen's four – quite distinct – mountains are world-famous with fabulous off-piste skiing for the experts; but the terrain is able to accommodate all abilities so the novice, aided and abetted by a little private tuition in the mornings is able to cut quite a dash in the afternoons.
Originally founded as a mining town in the 19th Century, Aspen has become home to a number of stars of stage and screen and is equally popular as a resort destination with many more. In recent times the town has embraced a number of other winter sports such as snow-boarding. For those seeking an 'all-in' ski resort, Aspen is unparalleled with the après-ski now legendary with a whole host of bars, restaurants and nightclubs.
However, it's not the cheapest place in the world to take a skiing holiday although, for many, that subtle 'star-quality' offered even by the very name of the resort is enough to justify the extra expense.
Zakopane, Poland.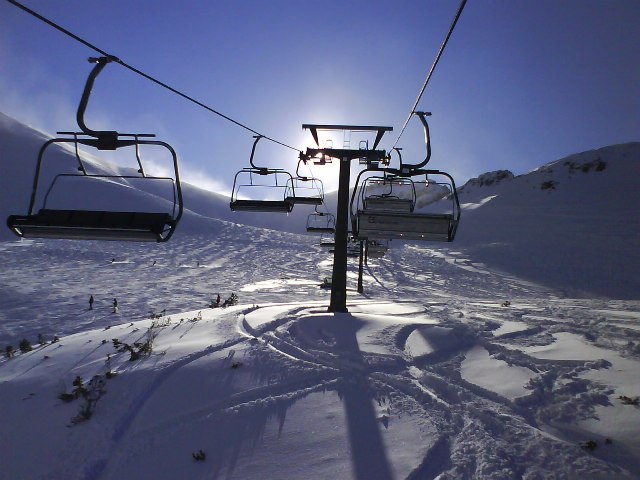 Southern Poland may not spring to mind as a skiing destination but the town of Zakopane – one of the candidates for the 2006 Winter Olympics – has steadily slalomed its way into the list of hottest ski resorts. Lying at the feet of the Tatra Mountains, the town is acknowledged as the 'Winter Capital of Poland'.
One of Zakopane's strengths is that it was quick to see the upsurge in other winter sports such as snow-boarding and has made sure that those who wish to try them out are well catered for. The area is particularly popular between Christmas and the end of February and, as well as some classic downhill skiing, nearby forests also present fantastic opportunities for cross-country skiing – a sport that has grown in popularity in recent years.
Another of Zakopane's acknowledged strengths is that it is an excellent place for the novice. Ski schools, equipment rentals and private tuition are all to be found in abundance at the resort with plenty of gentle slopes on which the novice can gain confidence. The night-life in Zakopane has grown increasingly sophisticated over recent years and can now cater for all tastes and requirements.
As a bonus, many skiers believe that this Polish resort offers excellent value for money right now, too.
Kitzbuhel, Austria.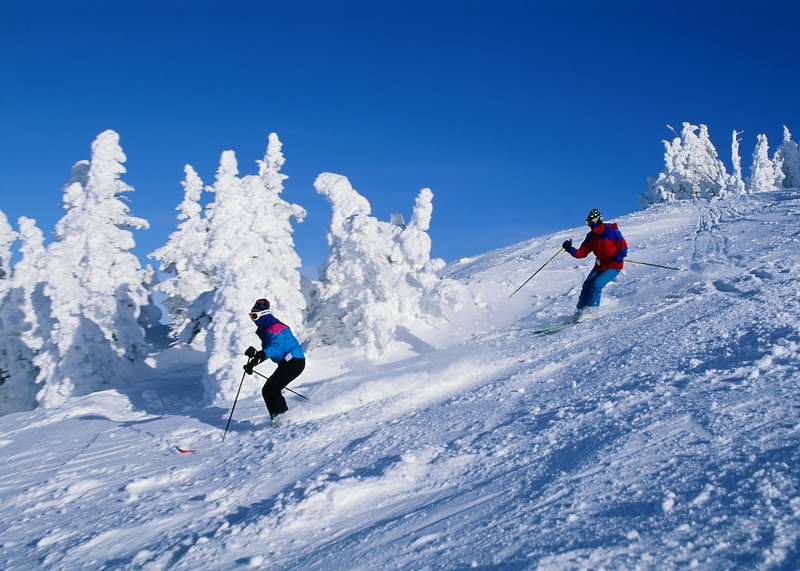 Alongside neighbouring Switzerland, Austria is famous for its ski resorts and there are few more famous than Kitzbuhel. The town is situated in a dramatic location between the Hahnenkamm and Kitzbuheler Horn mountains and offers almost perfect slopes among classic Alpine scenery.
The resort currently boasts more than 100 miles of interconnected runs and 30 miles of snow-boarding – all served by around 60 lifts. Mount Hahnenkamm is also the venue for the annual skiing World Cup and that gives a clue to the levels of complexity and challenge that the experienced skier can enjoy in this stunning location.
But that doesn't mean the novice or beginner is excluded from the fun, though, and there are a number of nursery slopes and gentle runs on which experience can be gained and confidence strengthened. There are plenty of ski schools and private tuition available.
Away from the slopes, the town of Kitzbuhel is a 700-year-old medieval town with plenty to see and do. As one would expect from such a long-established Alpine ski resort, the night-life, the bars, restaurants and shops are all top quality and, should the unfortunate skier need a little TLC after an unfortunate bump on the slopes, there are a number of spas and therapists available, too!
Zermatt, Switzerland.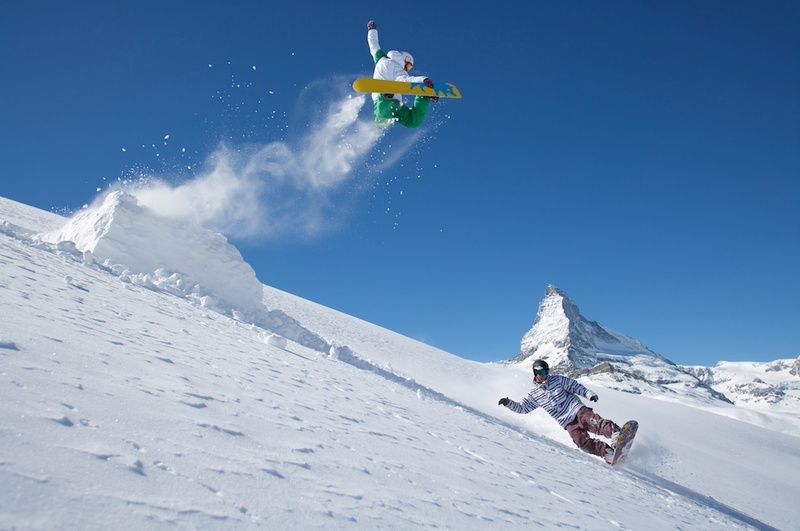 Zermatt is another of those classic resorts which is synonymous with skiing because it has stood the tests of time. Just a 20-minute walk from the border with neighbouring Italy, Zermatt stands in the shadow of the mighty Matterhorn – one of the world's most instantly recognisable Alpine peaks.
Partly thanks to its location in the Pennine Alps and its altitude, Zermatt boasts 300 days per year of sunshine – and offers a better sun tan than many Mediterranean beaches! One of Zermatt's claims to fame is that it was one of the first ski resorts to say 'no' to automobiles and today, as in past years, everyone arrives by train.
Previously, the transfer to the accommodation was made by horse-drawn sleigh although electric carts have now been adopted to cope with the traffic. Zermatt provides wonderful on and off-piste terrain which is well suited to those who have some skiing experience. Again, however, beginners can get straight into the action with a whole host of equipment advisors, sellers and rentals plus ski schools and private tuition available.
Such tuition could be a useful investment, too, as the famous run from the Plateau Rosa down to Cervinia – across the Italian border – sees the skier descending more than 4,000 (vertical) feet) on a breathtaking run that is consistently voted one of the top-five in Europe.
At an altitude of more than 5,000 feet, Zermatt is guaranteed huge snowfalls for consistent quality skiing. All the other winter sports are catered for and, bearing in mind it's a car-free town, it also offers a remarkably peaceful and quiet location for a relaxing break.
Cortina, Italy.
Cortina d'Ampezzo is known as the 'Queen of the Dolomites' and sits majestically at the very heart of that famous mountain range in the Ampezzo Valley close to Italy's northern border with Austria.
Cortina has long enjoyed a high reputation as a ski resort and is one of those centres which manage to maintain themselves as must-see class-acts despite the ebb and flow of trend and fashion. As a skiing resort Cortina offers nearly 90 miles of immaculate runs served by more than 50 lifts.
There are also more than 700 miles of trails spread across 12 ski areas. But the winter fun doesn't stop there because Cortina is probably more geared up for other winter sports than any other resort in Europe. There's ice-climbing, snow-boarding, and dog-sledging to name but a few and extreme sports fans can even have a crack at Cortina's Olympic bobsleigh run (the Winter Games were held here in 1956) which can achieve speeds in excess of 70 miles per hour.
There's ferocious fun to be had but the beginner is not excluded and there are, of course, gentler slopes which, after a little private tuition or a visit to one of the ski schools, will see the novice emboldened and ready to take on more!
Cortina has also long been famous for its après-ski and its shopping, too, with some of the biggest – and smartest – names in retail present in the Corso Italia pedestrianised shopping street. The bars, restaurants and nightclubs are of the highest quality, too. Cortina is definitely the place to 'do it' and to be seen 'doing it'.
Written by Elizabeth James, a writer for the travel company Traveljungle.co.uk.