The world is home to an array of weird and wonderful theme parks, jammed packed with exhilarating rides and fun-filled attractions. While many offer a great day out for the whole family, others leave a lot to be desired.
Here's a list of some of the best, worst and down right bizarre theme parks around:
1. Magic Kingdom
The Magic Kingdom is one of the most-loved theme parks at the Walt Disney World Resort, Florida. With fun-filled rides, lively parades and fireworks into the night, there is no better place to enjoy with your loved ones. Young princes and princesses can meet Cinderella in her castle and can even have their photograph taken with a host of their other favourite characters.
2. Europa-Park
Europa-Park is the largest theme park in Germany boasting 15 wonderfully themed areas each named after a European country or region. Offering an exhilarating and multicultural experience, guests can enjoy paella in Spain or taste freshly cooked bread in France before riding a quaint merry-go-round in England, or admiring the Fontana Di Paradiso in Italy.
3. Tivoli Gardens
Tivoli Gardens can be found in Copenhagen, Denmark and is the oldest theme park in the world. It first opened in 1843 and has since become one of the most popular destinations in Europe famous for its wooden roller coaster, Rustsejebanen. Amusingly, the ride is actually controlled by an operator who makes sure it doesn't go too fast down hills.
4. Suoi Tien Cultural Amusement Park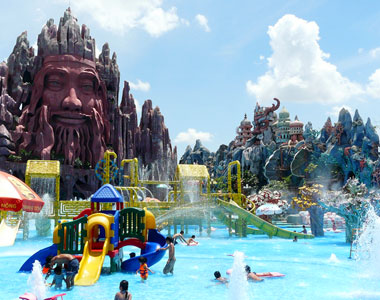 The world's first water park devoted to Buddhism, Suoi Tien Cultural Amusement Park focuses largely on Vietnamese culture and history. Beautiful dragons and statues of Buddha line the colourful park and cheeky golden monkeys take photos with the visitors. The Tien Dong beach and water slides provide plenty of entertainment and the Crocodile Kingdom is a must-see.
5. Genting Highlands
Genting Highlands Image Source
With over 40 rides and attractions Genting Highlands is the biggest theme park in Malaysia. Nestled in the Titiwangsa Mountains there is both an indoor and outdoor theme park as well as a water park, making this one of the most popular resorts around. From exhilarating rollercoasters to a heated splash pool Genting Highlands has it all and is well worth a visit.
6. Thorpe Park
THORPE PARK is one of the best theme parks in the UK sure to test the nerve of even the bravest adrenalin junkie. Home to a number of popular attractions including the terrifying rollercoaster SAW – The Ride and the live action horror maze, SAW Alive! the nation's Thrill Capital is a great place for a day trip.
7. Blackpool Pleasure Beach
Blackpool Pleasure Beach Image Credit
Although many of the rides look extremely rickety and like they could do with a lot of love, Blackpool Pleasure Beach is one of the most popular entertainment destinations up t'north. With terrifying rollercoasters such as the Big Dipper, as well as a host of other attractions it provides a good day out for the whole family.
8. Shijingshan Amusement Park
Shijingshan Amusement Park Image Source
Shijingshan Amusement Park in Beijing looks creepily like a Chinese version of Disneyland and comes complete with its own castle and an array of rather familiar looking characters. The park insists that all of its figures are based on Grimm's Fairytales, however, a sign outside the park apparently once read "Disney is too far, please come to Shijingshan."
9. Bon Bon Land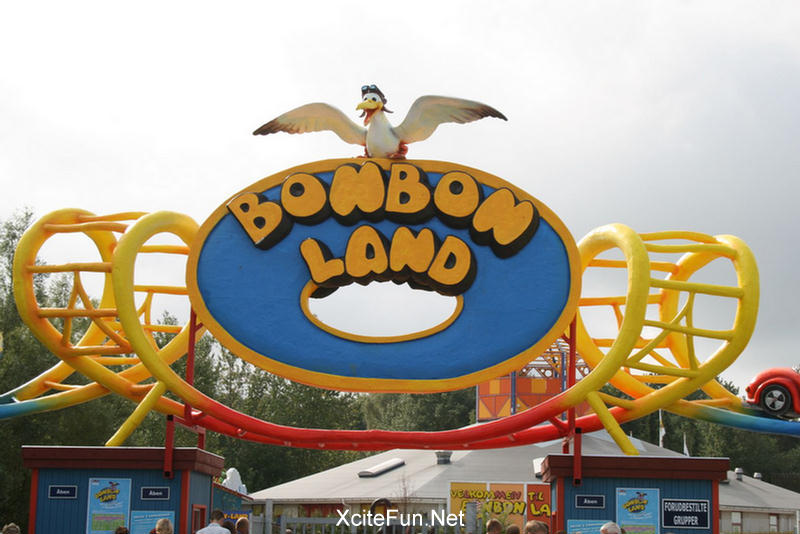 Bon Bon Land is a theme park in Denmark which is crudely based around poop. That's right, toilet humour is big here with everything from rides called Dog Fart Coaster to figures of naked pigs with their breasts hanging out. Although deemed family friendly, this amusement park really does leave a lot to be desired.
10. Grūtas Park
When visiting Lithuania, you might want to think twice about visiting Grūtas Park, a garden full of Soviet-era statues. Unofficially known as Stalin's World, or The Park of Totalitaianism it is surrounded by barbed wire and watch towers and really is rather bleak.
Enjoy a wonderful adventure to a theme park; however, choose carefully as there are some rather bizarre attractions out there.
This article was provided on behalf of Hotel Clubs; helping you find hotels in Genting Highlands.