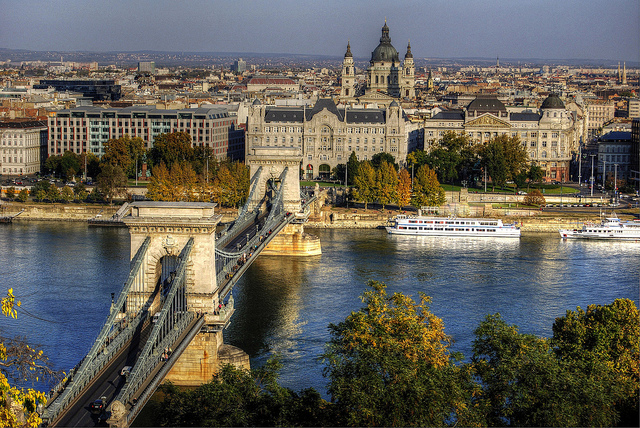 Budapest, the capital of Hungary, is one of the finest cities in central eastern Europe and a massive tourist destination. Approximately 2.7 million tourists visit Budapest each year and there are so many good reasons why. Budapest is a truly beautiful city with so much history behind it, which you will find out about as you visit the various sites. In fact just as a bit of an indicator to how stunning the city is some people have actually nicknamed Budapest the "Paris of the East". Budapest was once actually two cities, Buda and Pest, which means that the city has two completely different atmospheres on each side of the River Danube – giving you twice as much to enjoy.
This guide contains the 7 places that you must visit in Budapest.
Heroes' Square
Heroes' square, or 'Hősök tere' in Hungarian, is located at the end of Andrassy Avenue right next to City Park. The monument was built in order to commemorate the arrival of the Hungarians in the Carpathian Basin. It is a truly amazing site, with a number of brilliant statues. The most fantastic of these is one of the Archangel Gabriel, who stands on top of a 36 metre high corinthian column. It is a must for anyone who is visiting Budapest and there is no excuse not to go as Heroes' Square is free to visit.
St. Stephen's Basilica
St. Stephen's Basilica is a beautiful Roman Catholic basilica located in the center of Pest. It is named after the first king of Hungary, whose uncorrupted right hand can actually be found inside the basilica. Guests are allowed to enter the reliquary where the hand is kept and take pictures as long as there is no flash. If you pay the tiny sum of 500 Forint you can travel all the way to the top of the basilica to get a spectacular 360 degree view of Budapest. There are lifts or steps for the more adventurous!
Buda Castle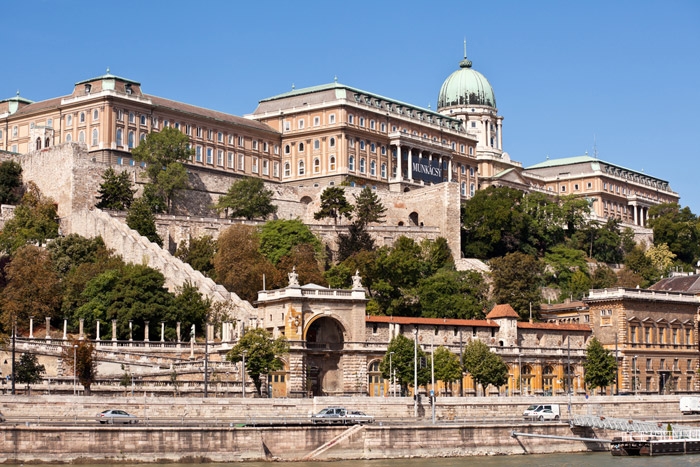 Buda Castle is located in the Buda Castle District on top of Castle Hill. It was constructed in 1265 and has been the home of many kings of Hungary. It is a beautiful site and offers plenty of fantastic views from Buda over Pest. There is no entry fee for the castle and it is located next to two other brilliant sites, Fisherman's Bastion and Matthias Church, that you should also pay a visit. To get there you can either brave the walk up Castle Hill (it isn't as bad as it sounds) or pay to take the funicular up the hill.
Gellért Hill
Be warned that getting to the top of Gellért hill requires a little bit of a climb, but be assured that it is completely worth it. The top of Gellért Hill is 235 metres high and from it you can get some amazing views over the whole of Budapest. The Hill was named after Saint Gerard who had the unfortunate fate of being thrown from the hill to his death. When visiting Gellért Hill you shouldn't just travel to the top, see the view and leave it at that. Near the bottom of the hill is a cave church, which is definitely worth a visit. Furthermore, right at the bottom of the hill are some famous traditional Hungarian baths to rest your feet in after the climb up!
Dohány Synagogue
Located in the heart of Budapest's Jewish District is the Dohány Street Synagogue. The Synagogue is the largest in Europe and can seat a staggering 3000 people. The Building itself is one of a kind and is full of lots of intricate and unique design work. If you would like to see inside the Dohány Street Synagogue you have to be accompanied by a tour guide, which isn't to everyone's taste, but is necessary as the synagogue is still in use for services. As such, the Synagogue is not open for tours on Saturdays.
Hungarian Parliament Building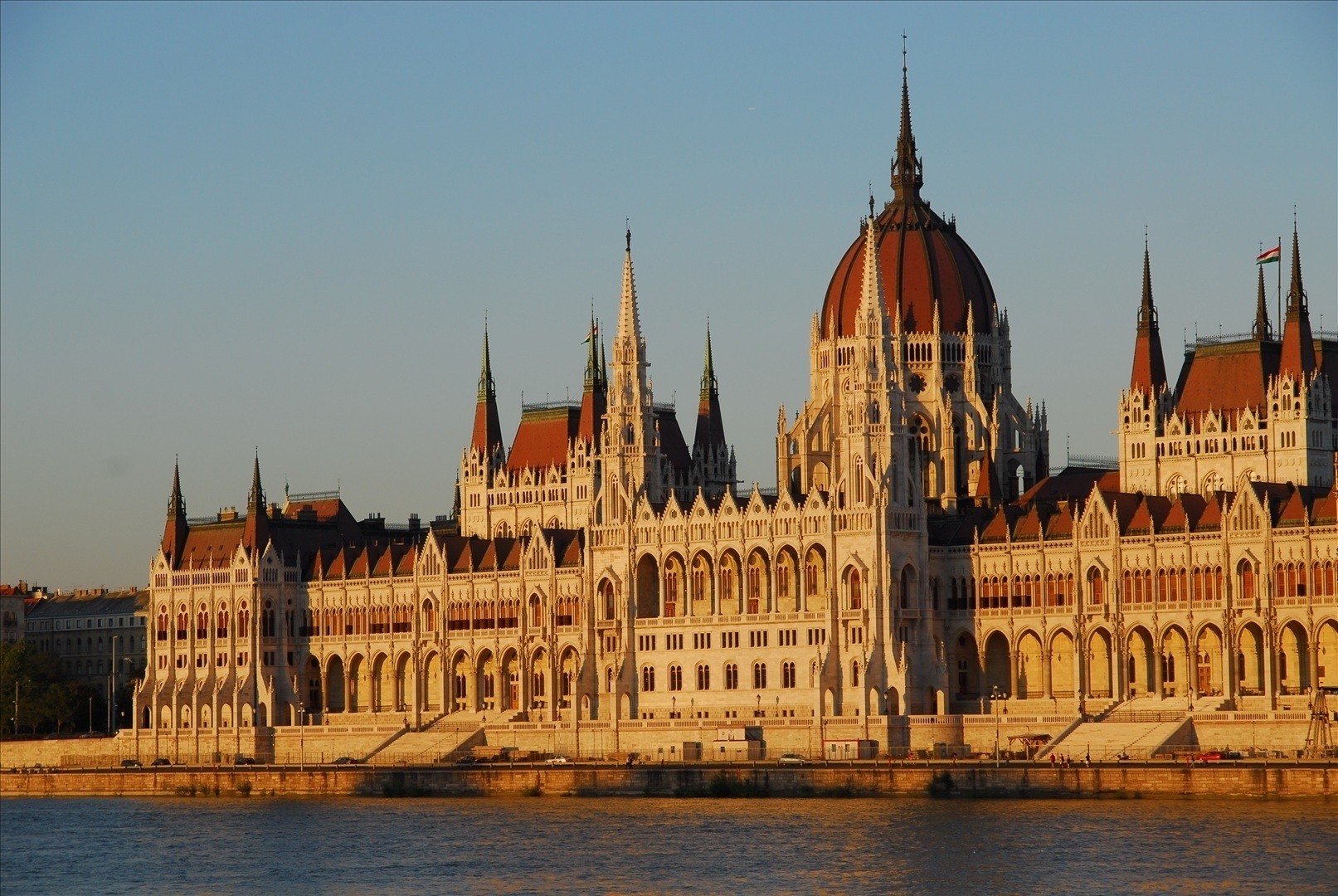 The Hungarian Parliament Building is located right on the edge of the Danube. It was built after the three cities Buda, Óbuda and Pest became united as one. Various plans from different architects were put forward with Imre Steindl emerging to be the winner. The style of the building is gothic revival, which makes the building really stand out. Getting to the parliament is really easy as there are many trams and buses that take you right outside it. Tours are offered in English, French, German, Russian, Hebrew, Japanese, Italian and Spanish – and they're free if you're an EU citizen.
Széchenyi thermal bath

The Széchenyi Thermal Baths are the largest medicinal baths in Europe. The thermal water is made up from a number of different components including sulphate and calcium, that is supplied by two natural springs. There are various different baths all of which are different temperatures. There are hot pools that go all the way up to 40°C and plunge pools that go down to 12°C. You can enjoy baths both inside and out and also you are free to use the various steam rooms and saunas.
Author bio: By author and travel enthusiast Linda Michelle, writing on behalf of Marriot Hotels. If you're looking for Philadelphia Hotels, look no further!