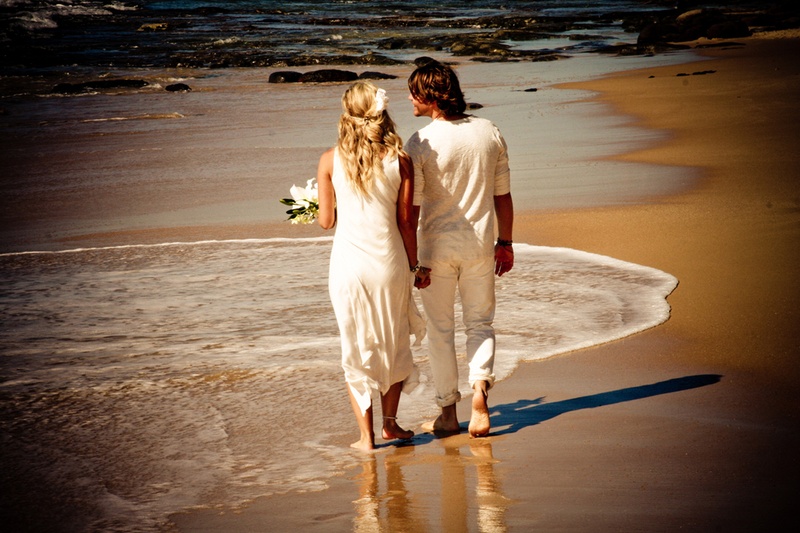 If you can't decide between a lush rainforest and a tropical beach for your honeymoon vacation, you may not have to. Costa Rica has both. Not only that, but if you're like most couples, it's hard to take as much time off from work as you want — especially when you've likely already had to take off time from work for the wedding itself. Only a few hours from most places in the U.S., Costa Rica is a great choice for those who want to experience another country but don't want to ride on an airplane for half of their allotted vacation. Costa Rica offers high-end eco-friendly resorts that feel less like touristy resorts and more like the indigenous yet luxurious lodging that true adventurers seek out. Here's a list of resort experiences you will not want to miss. Consider mixing and matching so that you spend a few days in the rain forest and a few days at the beach.
Destination: Monteverde
4,662 feet above sea level, Monteverde is the quintessential rain forest experience with lush coffee fields and plantations, mists, and monkeys. If you love nature, this is a place you should not miss. Monteverde has 400 different species of birds, 100 species of mammals and one of the most extensive ranges of plants including a famous collection of exotic orchids. You'll be consistently dazzled by things you've probably never seen before in the natural world.
Monteverde Hotels
this lodging offers very reasonable prices for nice quality rooms tucked admits the greenery of the rain forest. Couples on a budget will find a single room for $68.
If you're looking for a more luxurious and resort-like experience of Monteverde, you'll want to check out El Establo. Prices are more expensive, but the amenities are higher end. You'll have breathtaking views and can opt for a special honeymoon suite.
Each hotel offers various rainforest tours. El Establo offers a Tree Top tour that features zip lines, rope bridges and a Tarzan swing.
Destination: Manuel Antonio's Rain Forest
This protected national forest combines the best of both worlds — they have pristine beaches and rain forests. This is the last of the original lowland forest on the pacific coast in Costa Rica. The water is clear blue and the forest comes right down to the beach. Wildlife and unique vegetation abounds, and the snorkeling is excellent. From December through May, you'll see humpback whales along the islands too.
Manuel Antonio hotels
This is a five-star hotel in the middle of the rain forest. You can choose from several packages including a spa or adventure package. The hotel is ecofriendly and takes pride in its green luxury.
Destination: Playa Samara
Playa Samara is one of the most beautiful beaches in Costa Rica and boasts amazing coral reefs. The island of Chora is a special snorkeling destination. Samara Beach is also becoming known for its specialty in raw cuisine. Fishing and yoga are also popular Playa Samara activities.
Playa Samara Hotels
Hotel Villas Playa Samara
A popular wedding site, this hotel is right on the beach with plenty of pool space for kids as well. Visitors compliment the hotel on its spacious rooms along with a minimal and clean approach to design.
Destination: Cahuita
Settled by Africans coming from Jamaica, Costa Rica's Caribbean coast is peppered with banana plantations and unique cuisine. Cahuita National Park is famous for its coral reefs and amazing range of fish species that make for an incredible snorkeling experience. On a visit to Cahuita, you will not want to miss The Playa Negra (Black Beach) and its unique black sand beaches.
Cahuita hotels
A high-end boutique hotel, Le Cameleon makes the experience of Cahuita an even more beautiful experience. With modern, luxurious touches, this hotel plays off of the natural and lush vegetation of its surroundings. The hotel's grounds are some of the most exquisite in the country.
Your visit to Costa Rica can have as many faces as you want it to have: from beaches to rainforest along with the rich cuisine, you'll find a honeymoon that meets everything you've imagined for that special trip. Consider visiting several destinations to experience all Costa Rica and its well-designed hotels have to offer.
Amy Nielson is an avid traveler and blogger. You can follow her on twitter @NielsonAmy.