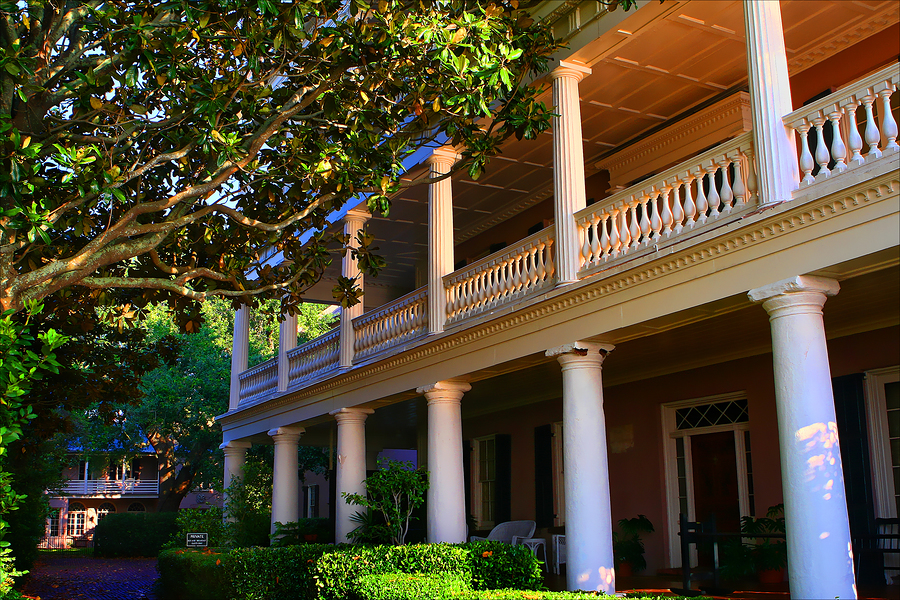 The American South is studded with charming towns of all sizes, but three larger Southern cities are clearly better suited to lay claim to that ephemeral attitude known as "Southern charm." It's possible to spend a week in each of the well-preserved Southern port cities of Charleston, Savannah or New Orleans and still not see and experience everything that they have to offer.
Charleston, South Carolina
Charleston's colonial core is almost impossibly well-maintained, with virtually no high-rise structures and multiple architectural artifacts from the 17th and 18th centuries. The city was founded in 1670 and grew rapidly thanks to its advantageous location on a long island at the mouth of the three major rivers that combine to form Charleston Harbor.
Charleston stands at the confluence of multiple currents of history: It was a major slave trading center in the late 18th century, the site of the brutal 1780 Siege of Charleston, and played host to the opening shots of the Civil War.
Charleston derives a great deal of its Southern charm from its plethora of old churches, including the majestic Saint Mary of the Annunciation Catholic edifice and the ancient First Baptist Church of Charleston. Meanwhile, the Charleston Museum, which has operated continuously since 1773, claims to be "America's First Museum."
In addition to its rich history, Charleston offers warm weather and excellent golfing, including Kiawah Island, site of the 2012 PGA Championship.
Savannah, Georgia
Not too far down the coast from Charleston, on the Georgia side of the state's border with South Carolina, lies the charming colonial city of Savannah. As in Charleston, Savannah's central district is kept in meticulous order, with a system of small, heavily-vegetated public squares shaded by massive oak and cypress trees occupying key intersections.
Among the city's five building-restricted areas, the Savannah Historic District and the well-preserved Victorian District are the largest and best-known, encompassing most of downtown Savannah and the area immediately to the north.
Like Charleston, Savannah is home to many older churches. Chief among these are the First Bryan Baptist Church, considered the progenitor of African-American Baptist culture in the city, and Temple Mickve Israel, one of America's oldest synagogues.
Savannah is also a gateway to some of the top golf courses in the country, which dot nearby Hilton Head Island in South Carolina.
New Orleans, Louisiana
The largest of these three cities for southern charm, New Orleans has suffered more than its fair share of heartbreak in recent years. 2005's Hurricane Katrina devastated large swathes of the city, essentially halving its population within day, though feverish redevelopment efforts and a sustained tourism campaign have restored much of New Orleans' luster.
Founded by French traders as a strategic Mississippi River port in the early 18th century, New Orleans has been a multicultural city since its inception. The world-famous French Quarter houses dozens of buildings from the city's early history and is the "French" city's cultural and spiritual beating heart. In addition to Bourbon Street, be sure to also visit historic Jackson Square.
New Orleans is also a focal point both of Creole and traditional African-American culture and cuisine. In fact, the best way to experience the city's "Southern charm" may be to consume a signature po'boy sandwich or a bowl of gumbo at a local restaurant. New Orleans also boasts many excellent parks including Audubon Park.
If that was not enough, New Orleans also hosts numerous festivals and celebrations during the year including world-famous Mardi Gras and Jazz and Heritage Festival.
Jason Nelson contributed this post on behalf of www.discountcarinsurancequotes.net, a site helping drivers save while still enjoying traveling on the roads.