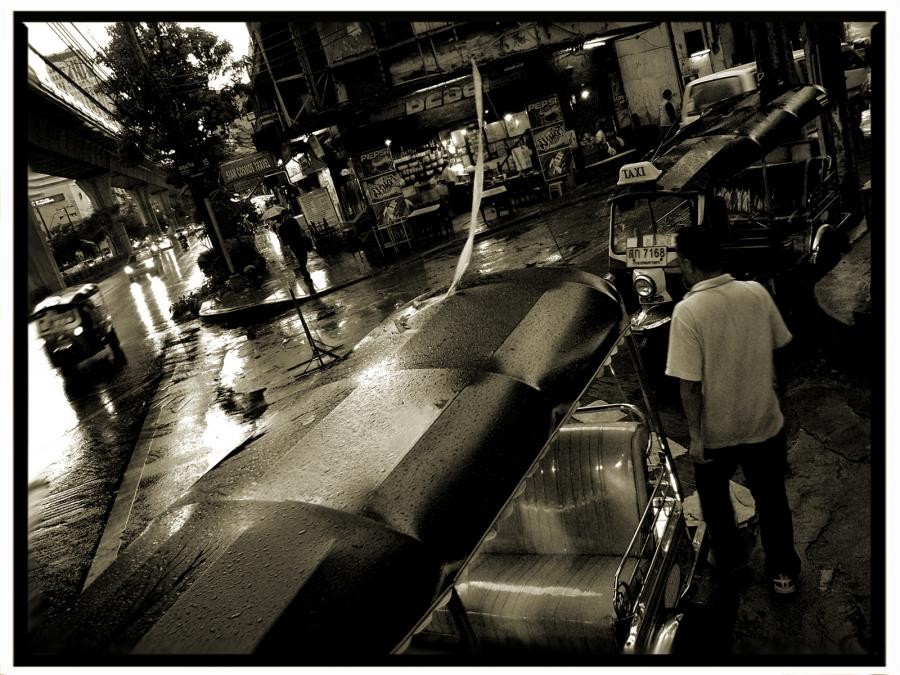 You have just arrived in Bangkok, and you are ready and eager to explore its beautiful attractions. However, when you wake up and look out the window of your hotel room, you see dark clouds gather and the sky burst into a heavy shower of rain!
Don't despair! Your holiday is not ruined, as there are still plenty of fun things to do in Bangkok, Thailand on a rainy day. Here are a few ideas:
Pamper yourself with a spa treatment.
Thailand is famous for perfecting the art of the relaxing spa experience, and most hotels will have a spa complex. There are also many independent spas around Bangkok. Enjoying a rejuvenating spa treatment for a few hours might just be the perfect way to spend the time while it pours outside.
Bangkok has many modern shopping malls where you can treat yourself to some retail therapy while you wait for the rain to stop. Try the Esplanade which is a several story shopping complex, or the Fortune Town building which is one of the best places in Bangkok to shop for computer gear and mobile phones.
Although seeing a film in Bangkok might seem odd, you will soon discover that this experience is very different than going to the cinema back home. Many theatres will offer you a "VIP" treatment with a reclining chair, a "honeymoon" couch for two, and a waiter who will deliver you popcorn right in your seat. Don't forget to stand for the national anthem, which is played before every film.
Attend a Ladyboy Cabaret show.
The gorgeous and very ladylike transvestites of Bangkok's nightlife scene put on a spectacular show that you will not soon forget. Escape a rainy evening and observe an iconic part of Bangkok's culture. These flamboyant shows feature everything from mythical re-enactments to impressions of popular celebrities, and will definitely amuse and entertain. Once you are caught in the bizarre, sparkling spectacle of the cabaret, you will completely forget that it is raining outside!
Entertain yourself at Ratchadaphisek.
Ratchadaphisek is Bangkok's entertainment super-complex, and it has more activities than you could ever need to keep you busy on a rainy day. There is a theatre, karaoke, go-karts and an indoor ice-skating rink. There is also a bowling alley, which is unlike any bowling alley you have ever seen as it features a nightclub-like atmosphere, DJs, glow in the dark balls, and DJs.
There are so many fun things that you can do in Bangkok on a rainy day, and you will probably end up having such a great time that you will not notice that the sun has come out again!
Getting There
Bangkok is served by two different airports, the Don Muang Airport and Suvarnabhumi Airport. Suvarnabhumi is the main airport for the city, and the busiest in Southeast Asia. There are many international airline carriers which fly to this airport.
Sophia Siddel is a frequent flier and traveller, who writes for blogs such as Time To Wander and can't wait to start planning her future flights to Bangkok.