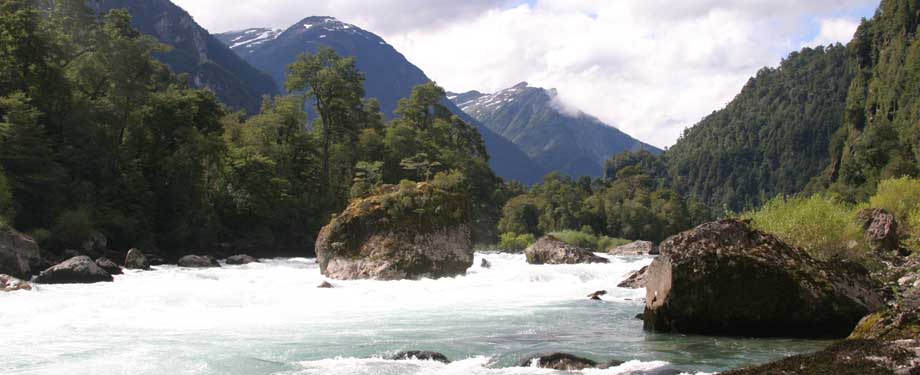 In many ways, Argentina feels like the most sophisticated country in South America, and if you're enjoying a few days on holiday in Buenos Aires admiring the architecture, art and theatre, and drinking fine Argentinian wines then things can feel very sophisticated indeed, but if you only see this side of the country on your holidays in Argentina then you'd be missing out… When Argentina shows its wild side, things can get very wild indeed!
Trekking in Patagonia
Once you get out of Buenos Aires, the epic landscapes of Argentina soon reveal themselves, and nowhere deserves the epithet of 'epic' more than the breathtaking region of Patagonia. With South America's highest mountain, the continent's biggest glaciers, and a Lake District that makes the UK's Cumbria look a country park, when Patagonia does something, it does it BIG!
It's perfectly possible to do organised tours to most of the major sights, but if you'd like to explore things at your own pace, then doing some trekking in Patagonia will give you much more flexibility. Whether it's just a day trek, where you head back to the hotel at night, or a full-on, multi-day trekking expedition, there is a huge variety of treks to choose from in Patagonia. Many are best done with a guide, but the Argentinian National Parks are pleasingly well-signed and also provided with lots of simple refugios where you can spend the nights, so you can do many of the treks in Patagonia yourself with a bit of preparation. For example, the beautiful Fitz Roy trek from the small town of El Chalten can be done in four days, staying in refugios at night and without a guide at all. There's absolutely no better way of enjoying a holiday in Patagonia.
Rafting in Mendoza
Although it's more widely-known as the heart of Argentina's wine country, Mendoza is also a base for some of Argentina's best adventure sports activities. In winter, the nearby ski resort of Las Leñas offers some of the best skiing in South America, but for the rest of the year, one of the major attractions to do – even if only as a break from a wine-tasting holiday – is to do some white-water rafting on the swift Rio Mendoza. With a mixture of Class III and IV rapids, the river offers a range of difficulty levels for novices and experts alike, and it's a great way to enjoy the lovely countryside around Mendoza.
Horse-riding in Salta
In the far north-west of Argentina, the jagged red-coloured rock formations and cactus groves make you feel like you've been transported back to the Wild West of the US rather than on holiday in Argentina, so what better way to enjoy this amazing landscape than on horse-back? Salta has a long tradition of horse and mule-rearing as it was originally established as a way station between Buenos Aires and the silver mines of Bolivia, and rumour even has it that Butch and Sundance passed this way before meeting their untimely ends at the hands of the Bolivian army. There's no need for you to go quite that far, but a day spent riding out from Salta into the mountains along with your very own gaucho is enough to bring out the cowboy in anyone!
Skiing and Snowboarding in Bariloche
In northern Patagonia, the town of Bariloche, with its chalet-like houses and chocolate-box main square is arguably the cutest town in Argentina. There is some great trekking to be done in the hills around the town, and on the islands in the middle of Lake Nahuel Huapi, but Bariloche was also home to the very first ski resort in South America and in winter it's an absolute magnet for skiers and snowboarders from all over Argentina and beyond. As the closest ski resort to Brazil, it's increasingly popular with Brazilians, and many Chileans also pop over the border to Bariloche. The principal ski centre, Cerro Catedral, is located just 20km outside the town, and covers 1200 hectares of land, with a variety of ski runs suitable for all skill levels, all with amazing views down across the mountains to the vast lake beyond. You're also very close to several of Argentina's other ski resorts, like the upmarket Cerro Chapelco just 70km to the north. All the ski resorts in Argentina have modern facilities and the quality of equipment for hire is also usually very good, whether you're skiing or snowboarding.
Dan Clarke works for www.realargentinaholidays.com, the UK specialist for tailor-made adventure holidays in Argentina, whether that's trekking in Patagonia or getting soaked in the Rio Mendoza!