Around the world, there are countless cities that could be considered as hot spots for a party vacation, but few of these live up to their reputation. Ibiza is too passe, London is too expensive, and Tokyo lacks the spark of excitement it once held. So then, where should a person go if they really want to party like there's no tomorrow? Fortunately, there are some places where the reputation for amazing nightlife still holds true and a person can discover endless parties and virtual events that will sure to blow their mind. If you are a party goer, check out this post for more party outfit ideas.
Las Vegas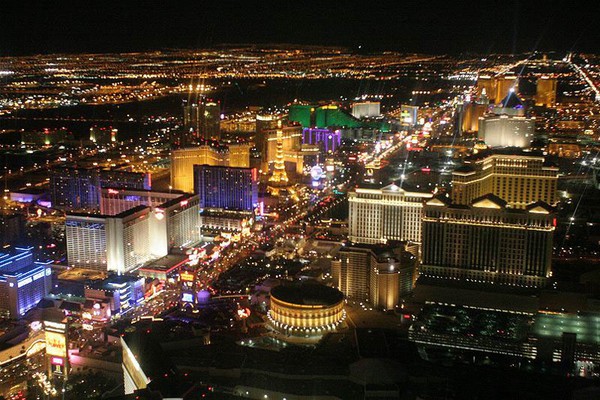 Imagine, if you will, a city where people come from all over the world and the most uncomfortable question you could ask would be what time it is. Las Vegas in the United States is an excellent example of what it takes to be one of the best party cities in the world. The 24-hour gambling and partying environment creates a city that truly never sleeps and a visitor will have no shortage of drinking establishments to choose from. From the opulent and expensive clubs like Pure and Tao to hedonistic dive places where the cheap drinks flow all night, there's a party place for every style in Las Vegas. Excellent accommodation in Sin City, discounted flights from most points in the world means that Las Vegas is accessible to most.
Rio de Janeiro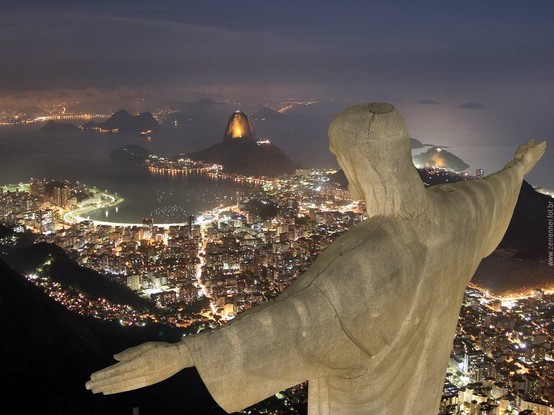 If you've got a little more time to spend, then this next city could play host to your next big party vacation. Beaches, parties, and relaxation are certainly on the menu in Rio de Janeiro, the biggest party city on the South American continent. Getting there may be a little tough, but once there, you will not want to leave. Lot of hostels, hotels, and other accommodation options gives visitors lots of choice. A typical party day in Rio starts on the golden beaches to soak up some sunshine. However, when the sun goes down, the atmosphere changes to complete and utter mayhem. Clubs in Rio range from the absolutely insane of Fosfobox and The Week to the swanky style of upscale places like Boox and Baronetti. Samba and afrobeat sounds keep the party moving all night and usually into the morning hours. After a short nap, get ready to repeat the experience.
Ko Pha Ngan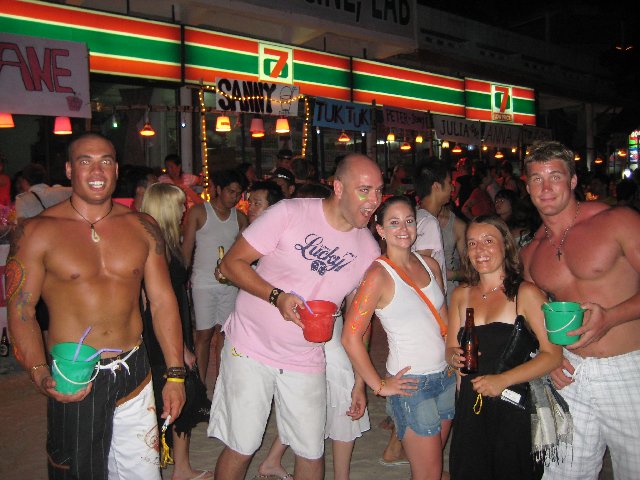 Looking for the absolute best party in the world, there is only one place that can live up to the title. The full moon parties on the island of Ko Pha Ngan in Thailand. By far the most difficult party place to reach, a person who plans ahead to be there during the monthly full moon will not be disappointed. Started in 1985, 20,000-30,000 of the world's best revellers make it a must see every month. Bars are located directly on the beach and spin house, dance, reggae, drum and bass, and nearly every other type of music imaginable. Made popular by movies like The Beach and Last Stop for Paul, the full moon parties are something that words simply cannot describe and the ultimate party debauchery needs to be experienced in person to truly understand what it's like. Forget accommodation here as most people simply choose to sleep on the beach. There are now hotels and hostels in the area, but true party people should do as the locals do and enjoy the year-round pleasant weather of sleeping outside.
This list of party cities was written by Ladbrokes Bingo.